Frozen Car Door Locks: 6 Practical Solutions For This Wintertime Car Problem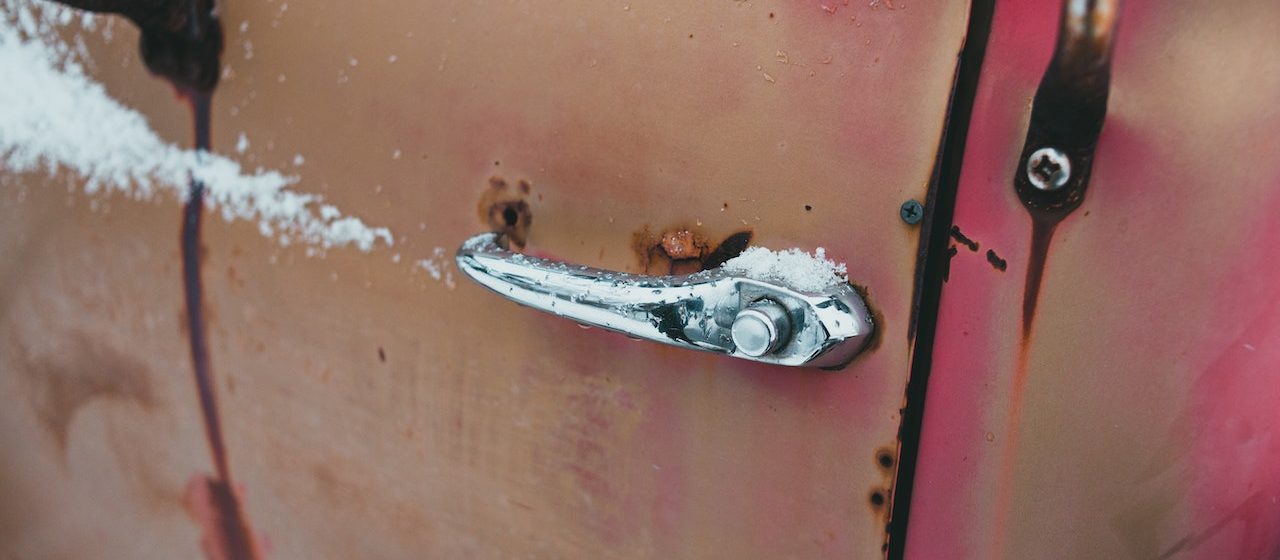 Photo by Erik Mclean under Pexels License
Defrost Those Locks in Record Time with These Tips!
Imagine this scenario: You're already running late for work, but your car door won't open because it's frozen shut. It's a hassle that many car owners have to deal with during the long winter months.
You don't have to lose your cool over it though because, with some patience and know-how, you can defrost that door lock by doing any of the following solutions:
1. Check all the locks.
Consider yourself lucky if not all the locks in your car are frozen shut. If you can get inside the car through one of the doors, simply turn the heater on.
2. Use a de-icer solution.
Having a de-icer can be quite handy during winter. You can use the aerosol type with a nozzle that directs the de-icer to the lock. There is also one with a heating element that warms up the lock, thus getting rid of the ice.
3. Spray it with WD-40.
Your trusty WD-40 can also work as a de-icer if you spray it onto your key. It is said that de-icer and WD-40 combined can prevent ice from forming.
4. Matches and lighters.
You can warm up your key by lightly exposing it to light from a match or lighter. Be mindful that the key does not get too hot and the light does not reach the remote to prevent computer chip damage.
5. Use a straw.
You can do a MacGyver by using a straw. Placing the straw over the lock and blowing warm air into the cylinder may thaw the ice enough allowing you to insert your key to open the door.
6. Use a hair dryer.
One surefire way of melting the ice in your car door lock is by using a hair dryer to blow warm air into it.
Retire Your Old Car Graciously by Giving It a Noble Purpose
If having frozen car door locks in winter is the least of your worries for your old commuter car, it may be high time to think about getting an upgrade.
As you replace your old ride with a newer model, consider giving your no longer-needed car a new and noble purpose by donating it to us at Breast Cancer Car Donations. We'll turn it into a powerful tool for supporting the treatment of impoverished women diagnosed with breast cancer.
We'll auction off your vehicle and use the proceeds to support the life-saving programs and services of our IRS-approved 501(c)(3) charity partners. These nonprofits cater to uninsured and indigent breast cancer patients, providing them with easy access to medical facilities where they can get free breast cancer screening and diagnosis. They are also given financial assistance to help cover the costs of their full treatment, doctor consultations, hospital fees, medications, follow-up care, and other essential healthcare services they need.
Donating to us is quick, simple, and hassle-free. The only thing you need to do is to inform us of your decision to donate a vehicle to us. Our team will handle everything for you from that point onward, including all the paperwork and the free pickup and towing of your vehicle wherever you parked or stored it anywhere in the United States.
Within days following the sale of your vehicle, we'll send you your 100% tax-deductible sales receipt by mail. With this receipt, you can claim the maximum tax deduction in the next tax season.
Aside from the valuable material rewards that you'll get from your donation, you'll also be privileged to enjoy a most satisfying donating experience, knowing that your gift will help save lives.
We accept almost all types of vehicles, including those that are no longer in good condition. Head over to this page to learn what else you can donate aside from cars.
If you have any questions or concerns about our donation program, including our quick and easy donation process, feel free to contact us anytime through our toll-free hotline at 866-540-5069. You may also write to us here.
Donate a Vehicle to Help Save Lives Today!
Make a difference in the lives of those who are battling breast cancer in your community. Kicks-start your donation process by calling Breast Cancer Car Donations at 866-540-5069 or filling out our secure online donation form now!