Flag Day: Flag Etiquette You Need to Follow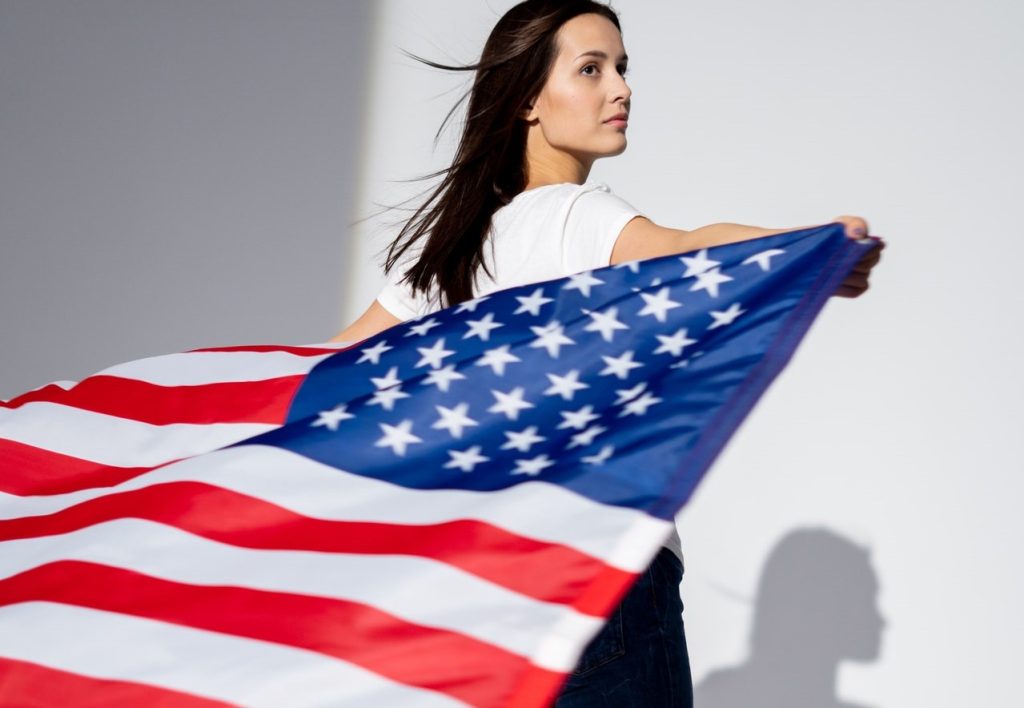 Proudly Fly the Stars and Stripes!
The flag is the symbol of its country and people. For this reason, it should be treated with respect and dignity. Public Law 94-344, or the Federal Flag Code, outlines the rules and guidelines on the proper way of displaying the American flag. Although the federal code does not mention any penalties for flag misuse, some states may have their own flag code and may impose penalties.
In observance of Flag Day on June 14th, Breast Cancer Car Donations shines the spotlight on our nation's symbol, the Old Glory.
What You Should Know About Flag Etiquette
Besides formalizing and unifying the traditional ways in which we should give respect to our flag, the U.S. Flag Code also shows us how to use the Star-Spangled Banner. On June 14th, you have the chance to preserve tradition, history, pride, and respect for our flag by practicing proper flag etiquette.
General Guidelines to Follow When Displaying the Flag
The U.S. flag should be displayed from sunrise to sunset on buildings or stationary flag poles. The flag can be displayed 24 hours if a patriotic effect is desired. However, the flag should be properly illuminated during the hours of darkness.
When displayed along with other flags on a single staff or lanyard, the U.S. flag should be placed above the rest of the flags.
When the flag is hung horizontally or vertically against a wall or vertically against a window or door, the Union (or blue section of the flag) should always be situated on the observer's left.
During a marching ceremony where other flags are displayed or carried, the U.S. flag should always go to the observer's left.
When displayed along with other nations' flags, the U.S. flag should be on the left. Other nations' flags can be flown at the same height as the U.S. flag, but local flags are usually flown lower per tradition.
Flags used to cover a casket must be situated so that the Union is placed at the head over the left shoulder. The flag should not be buried with the deceased or touch the ground.
Flags displayed on a car shall be firmly fixed at the frames.
Flags should be lowered down during storms or any unfavorable weather.
When placing a flag on a podium, it should be situated on the right side of the stage.
The flag must be flown half-staff on buildings when top government officials pass away. They include the United States' president or former president, vice president, the chief justice or former chief justice, associate justice of the Supreme Court, and senators.
Saluting the Flag
Military personnel in uniform within the flag's presence are required to render their salute. Veterans and other military personnel not in uniform may render their salute to the flag if they choose to do so.
The rest of the people should turn their full attention to the flag with their right hand over their hearts. People with headdresses are encouraged to remove their hats with their right hand and place it over their hearts.
Storing the Flag
Always fold the flag in a traditional triangle before storing it. The flag should never be wadded up.
Disposing of the Flag
When the flag becomes worn out, do not dispose of it by throwing it in the trash. Instead, it should be folded customarily and destroyed in the most dignified way, preferably by burning.
The American Legion usually hosts Flag Day events to retire old, worn-out flags. If you don't know how to dispose of it properly, you can contact your local American Legion chapter or ask a Boy Scout or Girl Scout to do it for you.
Show the American Spirit by Reaching Out to Needy Breast Cancer Patients
Keeping these Flag Day pointers in mind will allow you to steer clear of unintentionally misusing or disrespecting our country's more important national symbol.
While you're getting ready to fly the flag in your home in observance of Flag Day, you may want to go the extra mile to show the American spirit by reaching out to needy individuals in your community who have been diagnosed with breast cancer. You can give them a fighting chance of beating the life-threatening disease by donating an unwanted vehicle to us at Breast Cancer Car Donations.
We'll sell your donated automobile through an auction and use the proceeds to help fund the critical life-saving programs of our charity partners. These IRS-approved 501(c)3 nonprofit organizations use the funding we give to provide uninsured and indigent breast cancer patients with easy access to top cancer centers as well as financial assistance to cover the costs of their treatments, doctor consultations, hospital fees, medications, and other essential health care services.
Our charity partners also provide their other beneficiaries with free breast cancer screening as well as cancer prevention, education, and counseling services.
You'll also get your share of valuable rewards for your donation. It will entitle you to claim the maximum tax deduction in the next tax season.
We'll also provide you with a professional towing service anywhere in the United States at no cost to you.
On top of these material rewards, your donation will allow you to enjoy a most satisfying giving experience, knowing that your gift will be used to help save lives.
You can donate almost any type of vehicle regardless of its age or condition. Visit this page to learn more about this.
To get to know our simple and convenient vehicle donation process, check out our FAQs page. Don't hesitate to call us through our 24/7 toll-free hotline at 866-540-5069 or leave us a message here if you have any concerns or questions.
Help Us Fight Breast Cancer Today!

Are you ready to dispose of your unwanted vehicle for free while helping breast cancer sufferers beat the disease? Call Breast Cancer Car Donations at 866-540-5069 or fill out our secure online donation form now!