First Day of Fall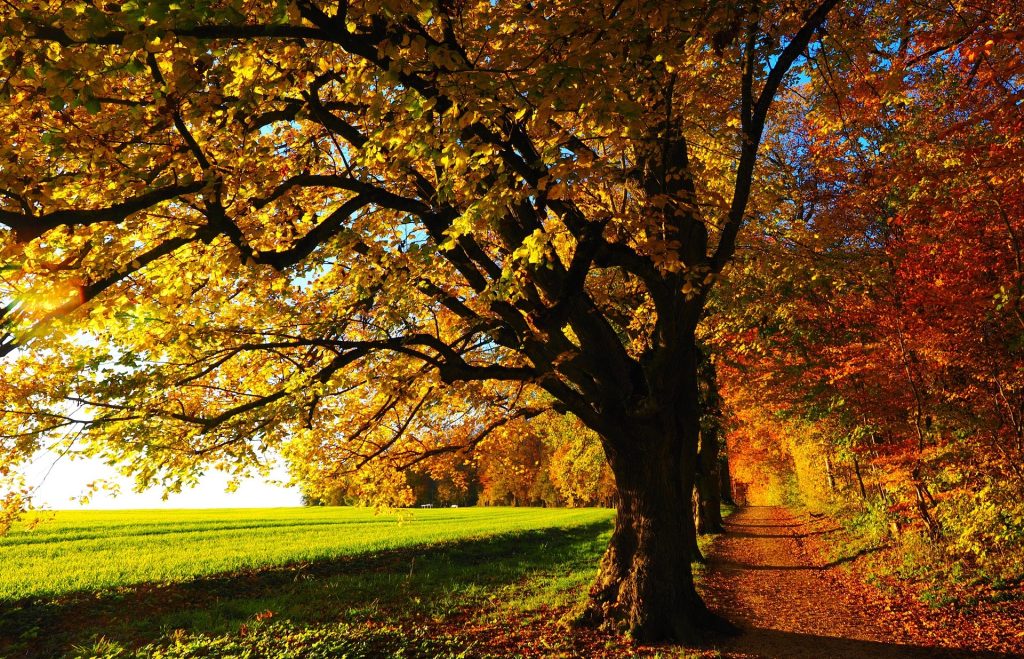 First Day of Fall 2018, Sept. 22: The Best Ways To Celebrate the Beginning of Autumn
It's finally that time of the year again! We start to see brown and orange leaves everywhere; chilly winds caress our skin; skies become gloomy, and sweltering summer nights turn into cold breezy nights. It's the start of the fall season once again!
September 22 kicks off the first day of autumn. You know what this means? Sweater weather, apples and pumpkins, and the vibrant colors of red, yellow, orange, and crimson gold – what's not to love about this season?
Fun Activities to Kick-Start Fall
Ready to say goodbye to summer and open your arms to the crisp season we call autumn or fall? Here are six fun ways to make the most of fall's inaugural day.
Give your home an autumn-themed look.
Just like the leaves changing textures and colors, your nest also deserves a little makeover. Cozy up your dining chairs and table with a couple of pillows and blankets. Dress your windows in curtains of red, golden or orange hues. Welcome your guests with a festive wreath. It's all about the comfy ambiance!
Enjoy the sight of the fall foliage.
Nature-watching is such a great way to relax our minds. Seeing Mother Nature beautifying her leaves makes it an even more fulfilling experience. Sit down on your porch or in your backyard and simply enjoy the sight of golden and crimson leaves falling from trees.

It ain't autumn without the sweet treats of apple pie, gingersnap cookies, caramel apples, or pumpkin pies! Get your family cookbook, mittens, and oven ready! It's time to taste the flavors of fall!
Invite the whole family over for a "fall-filling" meal.
Bring out the chef in you by serving your loved ones with splendid autumn dishes. Whether using your traditional recipes or trying something new, be sure that everyone gets a taste of the season.
Make your way to the pumpkin patch.
Pumpkin patches are for everyone to enjoy! If you have kids, take them along for a day of fun and laughter. Don't go home without some handpicked pumpkins!
To welcome the coming Halloween, put pumpkins on your porch. Let everyone know that you're feeling the spooky vibe by decorating your house with a couple of jack-o'-lanterns. These DIY hacks might give you an idea or two!
Welcome the First Day of Fall with a Charitable Act
What's a better way to spend the first day of autumn than to do something wonderful for your community? Donating your old and unwanted car to us at Breast Cancer Car Donations is all it takes for you to become a lifesaver and a bringer of hope to your community.
Once you hand over your unneeded vehicle to us, we'll sell it at auction and use the proceeds to support the programs of our nonprofit organization partners. These nonprofits deliver essential and comprehensive breast health services—including assistance on breast cancer treatment—to all Americans who on their own could not avail themselves of such services for lack of money. Thus, your car donation could help pay for the cost of treatment of an uninsured breast cancer patient, hence saving a life.
Donating a vehicle to us is so easy and hassle-free that you could do it in the comforts of your home, taking just a few minutes of your time to contact us. That's all you need to do.
We will process all your donation papers, tow your vehicle for free, put it up for auction, and send you your 100-percent tax-deductible sales receipt following the sale of your donated vehicle. Yes, you'll get back the cash value of your car by way of a tax deduction!
Since we operate in all 50 states, you can make your car donation to us wherever you are in the country. Just call our toll-free 24/7 hotline 866-540-5069 or fill out our online donation form to kick-start your car donation.
To know more about Breast Cancer Car Donations, our donation process, the types of vehicles you can donate, how you can claim your tax deductions, and other related matters, feel free to visit our FAQs page. For inquiries, you may call us or send us a message online.
As a way of celebrating the first day of fall, donating your car to us to help save lives is such a heartwarming and generous gesture. Call us now at 866-540-5069 to get started with your car donation!