Fall RV Storage Ideas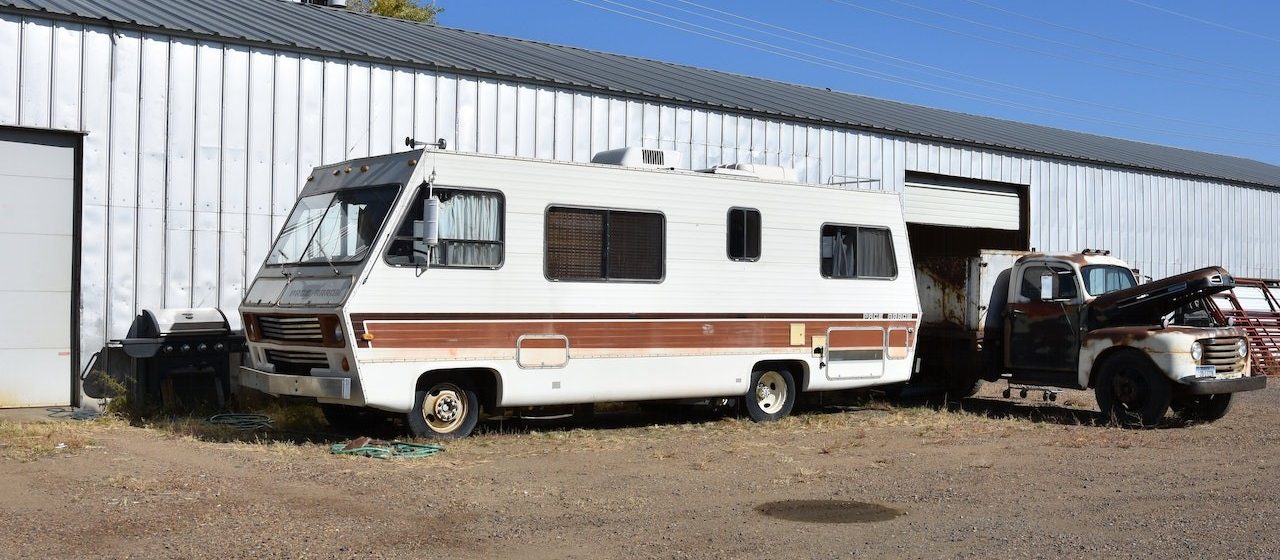 Photo by Charles Criscuolo under Pexels License
Fall RV Storage Ideas: Choose the Best Storage Solution for You from These Options
Can you name all the wonderful scenic places your RV has taken you to last summer? The famous Grand Canyon or Oregon's Crater Lake might have been part of that list. You might even have zigzagged your way all over the country as spontaneously as any adventurer does.
Unfortunately, you'll have to say goodbye to those days for now. With the winter season fast approaching, it's time to store your RV away once again.
While you may still be itching to travel with your vehicle, it is best you keep it stowed to avoid damage from the oncoming extreme weather. Otherwise, you might find yourself shelling out hundreds of dollars for repair or replacement. That would be a huge nightmare for RV owners!
Ideal Storage Spaces for Your RV
So, you've decided that taking your RV out in the snow is such a bad idea. You want to give it a warm and cozy temporary home, but you're still figuring out the best spot. Worry no more, as we're here to help you out!
We've come up with some options that are sure to help you decide which storage solution works best for you and your RV:
Driveway or backyard
Benefits:
Probably the most convenient option to store your recreational vehicle is in your own territory. First, you'll be spending zero bucks for it. Second, you can easily take it out for a spur-of-the-moment trip if you see a good weather.
Downsides:
Sure, you don't have to pay for rent or drive all the way to a warehouse facility, but storing your camper on your property also has its cons. For instance, you're placing it at risk for harsh weather elements such as hail, rain, snow, and extreme heat. Consider installing a carport to prevent it from harm.
Another thing you should be aware of is that not all states allow owners to keep their campers on their property. Be sure that you check with your local municipality first before you decide to park it at home. You'll also leave your RV more prone to vandalism and theft.
Garage
Benefits:
If you own a class B or class C motorhome, your garage is a great fit. It's costless, safe from trespassers and vandals, and you can access your RV anytime you wish to. More importantly, you don't have to worry about the weather hurting it.
Downsides:
While it's completely protected from outside elements, your camper might be a huge target for rodents and insects looking for a nest. To prevent pests from invading, make sure that you place traps in your garage.
Also, your vehicle can take up a lot of space, leaving you with no choice but to remove some items, including your car. You'll need to spend hours to make sure that everything's properly in place in your garage.
Indoor RV Storage
Benefits:
Owners who want maximum protection for their recreational vehicles find indoor facilities to be the most ideal storage solution. With this option, your camper or trailer will be locked up in a facility equipped with advanced security features. You can rest easy knowing that your prized vehicle is safe from dubious strangers, nasty pests, and bad weather.
Downsides:
On one end, this is the safest option for your RV. On the other end, it's also the most expensive, with monthly rates ranging from $50 to $125. Heated indoor spaces are the costliest ones, with prices between $100 and $500, depending on the amenities.
Another disadvantage is that most indoor facilities would only house class B motorhomes. You have to make sure that it's big enough for your RV before you decide to reserve a storage unit.
If you're going for an indoor storage facility, it's important to take these things into consideration:
Know your insurance options.
Ask the staff if they offer 24-hour access.
Learn about the facility's security features.
Outdoor RV Storage
Benefits:
Opting for an outdoor RV storage is a good decision if you prefer a convenient and affordable storage option. All sizes of campers and motorhomes are allowed. With high fences securing the area, there's no need to worry about possible burglary and vandalism.
Downsides:
The only problem RV owners should deal with is the potential damage their vehicles would take from outside elements and unfavorable weather conditions.
Covered RV Storage
Benefits:
If you own a medium- or large-sized recreational vehicle and you're planning to store it for several months without spending huge bucks, this option might just be perfect for you. Since you'll be parking your RV under a roof or an awning, you can worry less about damage-causing elements. You don't have to worry about intruders, either, as the place is securely restricted.
Downsides:
Although a roof might protect your RV, we're not giving you the assurance that it's completely safe from rain, hail, or snow. Also, it may cost more than that of an outdoor RV storage. Moneywise, it's better to choose a facility that doesn't offer many amenities.
There you have it! Before you make your decision, here are a few other reminders that you must take note of:
Compare prices. If you plan to store your RV in a facility, be sure that you check out the prices first. Regular indoor storage may cost about $100, while large RVs are charged for over $250.
Know your priority. While indoor storage is far more expensive, it provides your RV more safety. On the other hand, outdoor storage only costs you a few bucks, but damage from the weather may leave you paying more for its repairs.
Do your research. Find out the best storage facilities in your area, read reviews, and determine which one fits best for your budget and needs. Use these websites: PublicStorage.com, Storage.com, or SpareFoot.com.
Donate an Idle Vehicle to Help Fight Breast Cancer
Do you have an old RV or any other vehicle that you no longer find useful? Thinking of discarding it? Here's a great idea: Donate it to us at Breast Cancer Car Donations.
Selling a used car can be strenuous, time-consuming, and even costly. You may need to pay for its necessary repairs, have strangers visit you every now and then, use your haggling skills, and deal with loads of papers.
By handing it over to us, however, you won't be experiencing any of these nuisances anymore. You not only get rid of your unwanted vehicle for free, but you'll also be helping us save the lives of breast cancer patients in our country. To make it even better, you'll be enjoying huge tax deductions!
For more information, feel free to visit our FAQs page. You may also talk to one of our donation specialists at our toll-free 24/7 hotline 866-540-5069 or send us a message online.
You can make your car donation by either calling us or filling out our online donation form. We accept vehicle donations anywhere in the United States since we have car donation programs in all 50 states.
Get Started Today
Ready to donate? You have no idea how many breast cancer patients will be grateful for your charitable deed! Make your donation at 866-540-5069 today!