Fall in Love with PB All Over Again — It's National Peanut Butter Lover's Day!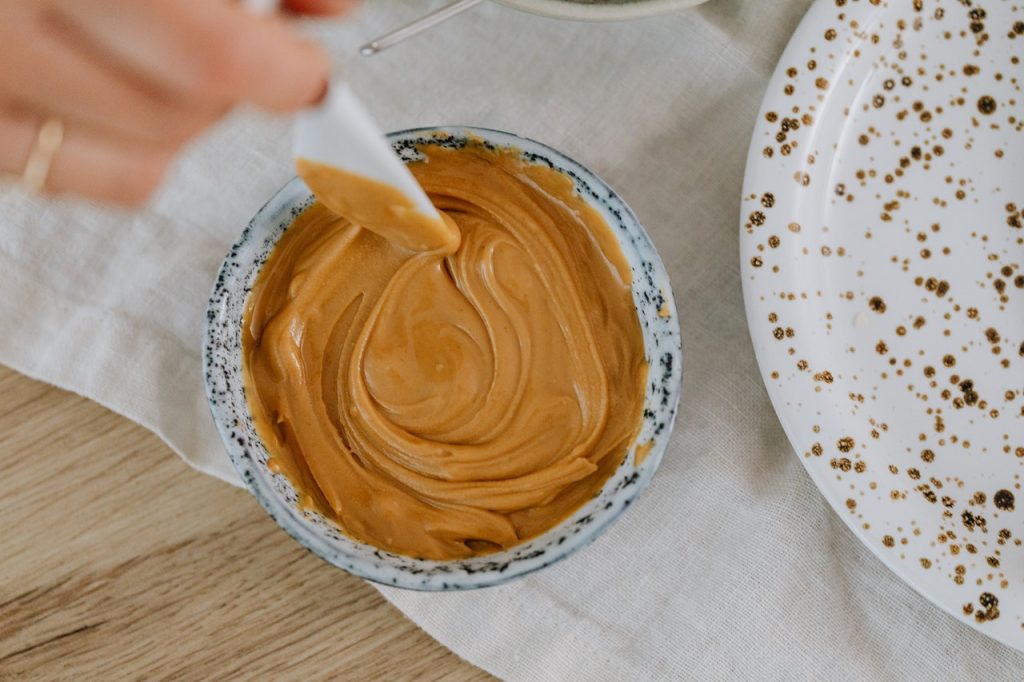 March 1st — a Day for All Peanut Butter Aficionados
Whether you like your peanut butter smooth, crunchy, extra creamy, or organic, you got to agree with us when we say that it can be an addictive paste. You can pair it with many other yummy treats, including healthy ones like fruits and veggies. You can also have it at just about any time of the day — peanut butter toast for breakfast, grilled PB and J sandwich for lunch, and perhaps a Thai peanut butter shrimp dish for dinner.
With its versatility and flavorful appeal, it's no surprise that peanut butter has a day entirely devoted to appreciating its very existence. That's National Peanut Butter Lover's Day on March 1st!
We know that this savory spread has been driving people nuts (pun intended) since who-knows-when, and we don't blame you if you're one of them! One giant scoop of it is pretty much all you need to satisfy your sweet craving without feeling guilty afterward.
6 Reasons Why Peanut Butter Is Good for Your Health
You may have heard about peanut butter being high in fats, but what you need to know is that these are healthy monounsaturated fats, which can help you lose weight. Just be sure that you take it in moderation, ideally two tablespoons in a meal. Here are other science-backed reasons why this nutty buttery filling can be considered a superfood:
1. It's packed with nutrients.
Aside from healthy fat, peanut butter is loaded with powerful vitamins, fiber, and protein. It is also an excellent source of potassium.
2. It gives you an energy boost.
There's no better way to start your day right than by having peanut butter for breakfast. The fiber, protein, and healthy fat found in it can provide you that kick you need to keep you pumped up throughout the day.
3. It makes you feel fuller.
Thanks to its monounsaturated fat and protein content, peanut butter can help you stay satiated longer than usual. If you eat it in the morning, you won't find yourself overeating or craving for a midnight snack, making it easier for you to shed off a few extra pounds.
4. It can boost immunity.
Peanut butter contains small traces of zinc and vitamin B6, both of which can help build a stronger immune system.
5. It lowers blood pressure.
Potassium plays a key role in lowering blood pressure. Some serious conditions such as renal disease, osteoporosis, type 2 diabetes, and cardiovascular disease have been linked to potassium deficiencies. Since peanut butter contains a high amount of potassium, if you eat it regularly, your chances of developing any of those health risks may be reduced.
6. It's good for the heart.
Since peanut butter is packed with heart-friendly monounsaturated fats, its consumption is beneficial for your cardiovascular health. According to a 2015 study in JAMA Internal Medicine, consuming as little as 30 grams of peanuts or peanut butter each week can help reduce the risk of death from heart disease.
Here's How to Make Peanut Butter from Scratch
Making peanut butter on your own is unbelievably easy, and we're not kidding. The recipe we're sharing only requires 1 or 2 ingredients, and you can finish everything in less than 10 minutes. We promise you, it's something you won't be able to resist eating by the spoonful!
First things first, you'll need dry roasted peanuts. You can use salted or unsalted nuts, but if yours aren't salted, you'll have to season with salt at the end.
Keep in mind that the amount of peanuts you use should be proportionate to the size of your food processor. For example, if you have a 7-cup food processor, you'll need to use 3 cups of peanuts.
Place the peanuts inside the bowl of your food processor, and run it for 10 minutes. Pause every 30 seconds to scrape down the sides of the bowl. You might notice the peanuts not blending into a smooth nut butter when you first start to grind them, but they will, eventually.
Normally, it will be chunky at the start. A few minutes later, you'll see it turning into a shaggy ball. Finally, it will blend into the creamy natural peanut butter you've been dying to create.
Allow the food processor to run for as long as it's necessary to give the mixture a really smooth texture. Store the homemade peanut butter in an airtight jar or container at room temperature or the refrigerator. There you have it!
Your Old Car Can Bring Joy to Breast Cancer Patients
Like the ever-irresistible peanut butter, an old vehicle of yours can be a source of joy. That will be the case when you donate that vehicle to us at Breast Cancer Car Donations. We'll use it to help in the treatment of needy breast cancer patients in your community, bringing them boundless joy.
We will sell your vehicle through an auction and use the proceeds to fund the life-saving programs of our nonprofit partners. These breast cancer-focused charities use the funding we give them to provide uninsured and destitute breast cancer patients with a range of breast health services, including access to medical centers where they can undergo full treatment. Other beneficiaries get to receive free breast cancer screening, prevention, and education services.
Within 30 days after selling your automobile, we'll mail you your vehicle's 100% tax-deductible sales receipt. You can use this receipt to claim the maximum tax deduction in the next tax season.
Aside from that, you will also benefit from our free towing service, which is available to our donors in all 50 states.
Most importantly, you'll enjoy the satisfaction of knowing that your contribution will help save lives.
We accept almost all types of vehicles regardless of their age or condition.
If you have any inquiries, feel free to reach us at 866-540-5069 or you may write to us here. For more details regarding our donation process, you may check them out on our FAQs page.
It's Time to Part Ways with Your Clunker

Convert your no-longer-needed vehicle into a lifesaver for the needy breast cancer-stricken women in your area. Call Breast Cancer Car Donations at 866-540-5069 or fill out our online donation form now!