Fall Fruit-Picking Guide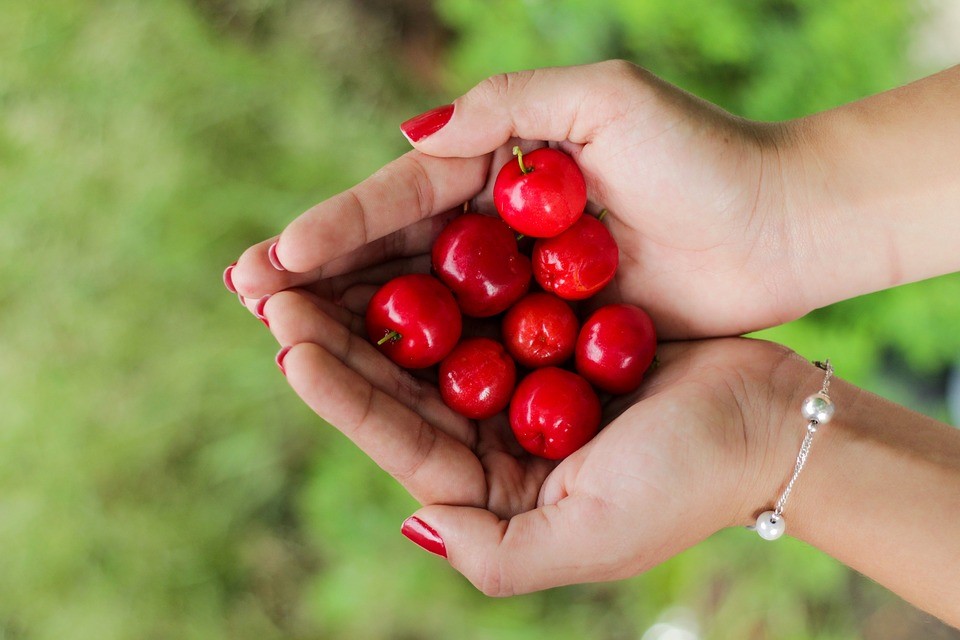 Your Fall Fruit-Picking Guide: 5 Tips
Fulfill your fruit-picking needs this season with Breast Cancer Car Donations' ultimate fall fruit-picking guide! After we say goodbye to the blazing summer heat and right before we welcome the chilly winter air, the cooling-off autumn season is upon us. It doesn't matter if we lose the flowers at this time of year because a wonderful harvest of fall fruits is in store for us!
Have you grown tired of what your back garden has to offer? Running out of ideas to have something fun for your whole family to enjoy? If you're someone who's having a hard time coaxing the kids to enjoy the outdoors or eat healthily, you can combine all the elements of fun, fresh produce, and the crisp, cool air of fall by planning a Saturday afternoon out picking your own fruits!
Picking fruits has always been a popular recreational activity among folks who want to feel connected to the food they eat. Now that a growing interest in fresh food and healthy eating has become more evident in our culture, you can easily find local family farms that have been transformed into "agritainment" (agriculture plus entertainment) farms all over the country. Are you ready to wander through green fields picking your own basket of delicious fruits?
What You Need to Remember
To make the most out of your fruit-picking adventure, you'll have to get all the details straight at the onset: what fruits to pick, where and when to go, what to bring – the whole nine yards. We're here to give you a head start with these five tips from our fall fruit-picking guide.
Know what fruits are in season in your area.
Don't forget that seasonal fruits in your area vary depending on the weather and the fruits' growing conditions. However, the usual fruits that are available during the autumn season are apples, bananas, cranberries, grapes, mangos, pears, raspberries, pumpkins, and pineapples. Before you jump in the car and drive over to the nearest farm, it's best if you first call the farm in the morning to confirm if the fruits you want to pick are available.
Know what to bring.
You'll surely work up a big appetite so bring some lunches and snacks in case you don't intend to gorge on the fruits you'll be picking. Also, bring plenty of liquids to drink, a camera, bug spray, disposable wipes or hand towels – in other words, pack for a day trip. Some small farms don't take debit or credit cards so you have to bring some cash.
Remember to bring your own fruit containers such as baskets where you'll store your freshly-picked produce on your way home. While some farms provide free picking containers, others will charge you for them.
Know what to wear.
Don't even think about going to the farm in your best shoes and new clothes because we can almost guarantee that you'll stain or tear them before the day ends. For your fruit-picking experience, dress in your old clothes and your worn athletic shoes.
Know the farm rules.
Since every farm is different, each may have its own specific rules posted somewhere near its picking location. Check out these general farm rules:
Find the check-in and check-out areas and find out if there's a minimum quantity required and how the farm charges you for the fruits you pick—whether according to weight, count or volume.
Do not bring your pets to the farm.
Stay clear of moving tractors or any farm equipment.
No littering. Take your own trash with you or place it in the proper receptacle.
If you have children, call the farm first to ask if kids are welcome. Some farms don't open their gates to youngsters who might damage their plants.
Know how to store your fresh produce.
It's extremely important to store the fruits you picked in cool temperature, so make sure that you've made enough room in your refrigerator before you leave for the farm. You'll have to plan ahead to can, freeze, or make jam from the excess produce.

The Joy that Autumn Brings
The nights by the fire, the turning of leaves, the delicious food, and fruit picking – what's not to love about autumn? For most people, it's probably the best season of the year.
Another awesome thing that you can do at this time of the year is to donate an unwanted vehicle to Breast Cancer Car Donations for the benefit of those who are going through their breast cancer journey. Your donation will give them free access to comprehensive breast health treatment and other services that will help them live better and longer lives.
To know more about Breast Cancer Car Donations, feel free to call our toll-free 24/7 hotline 866-540-5069 or contact us online. You can also visit our FAQ's page for more information on our car donation process, the top tax deduction and other rewards that await our donors, the types of vehicles you can donate, and other details. You can make your car donation by filling out our online donation form. We accept car donations anywhere in the United States since we have car donation programs in all 50 states.
If you want to help save lives of breast cancer victims through car donation, call us at 866-540-5069 now!