All You Need To Know About The Equal Rights Amendment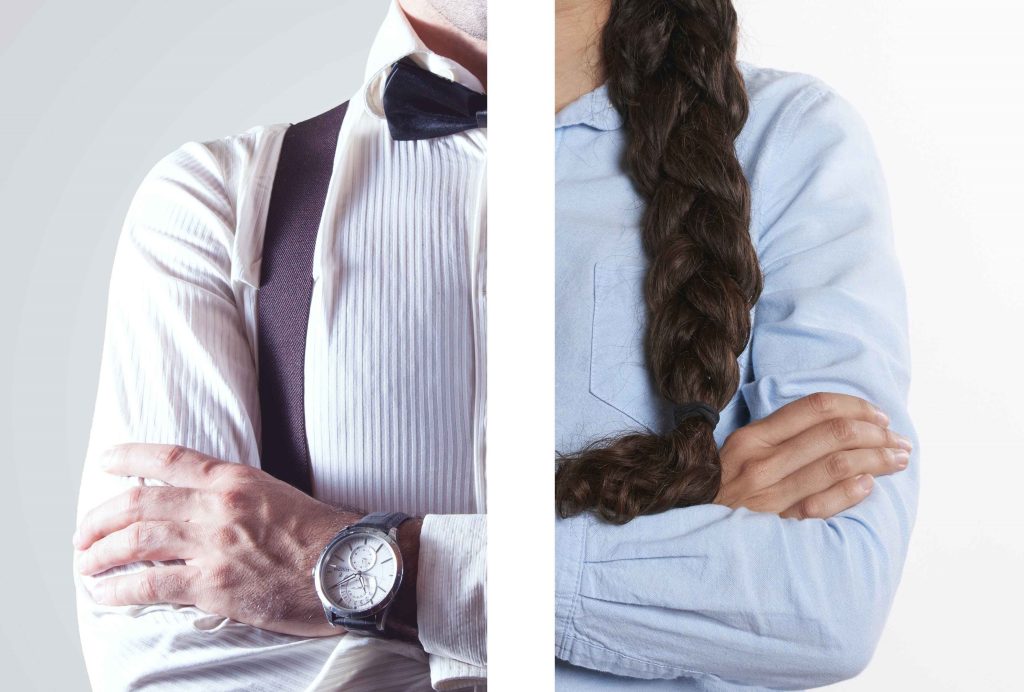 All You Need to Know About the Equal Rights Amendment
The Equal Rights Amendment (ERA) in the United States has been a subject for discussion among political pundits for several decades now. The debate has been raging since Elizabeth Cady Stanton and Lucretia Mott made the demand for women's right to vote at the first Woman's Rights Convention in Seneca Falls, New York in 1848 and since Alice Paul introduced the Equal Rights Amendment to Congress in 1923.
The ERA is a proposed amendment to the United States Constitution that seeks to assure equal legal rights for all American citizens regardless of sex. It calls for ending the legal distinctions between men and women in terms of divorce, property, employment, and other matters
In pursuit of these objectives, women across the nation fought, rallied, petitioned, and went on hunger strikes from 1972 to 1982.
ERA advocates scored a victory in 1921 when lawmakers first introduced to Congress their proposed Equal Rights Amendment to give equal legal rights for all American citizens regardless of sex. The amendment was reintroduced in 1971. The amendment would allow women to earn the freedom to make decisions for themselves and to be recognized and accepted in the workplace and institutions of higher learning and other areas of society.
Passing the Equal Amendment Rights meant that women would be entitled to the same benefits as those enjoyed by men. This would completely debunk the idea that women are only meant to be nothing more than homemakers. The women during the creation of the ERA saw that unless this would be approved by the governing authorities, the gender-based discrimination would never be put to an end.
The women's struggle for equality has long been an issue. Today, the ratification of the Equal Rights Amendment in various states is being seriously considered more than ever. Its approval in many states has been a product of a lengthy process that involved the blood, sweat, and tears of countless women trailblazers who dreamed of equality among individuals in every society. As a tribute to the advocates of freedom, Breast Cancer Car Donations features all you need to know about the Equal Rights Amendment.

The History of the ERA
The fight for the ERA started in 1923 when the National Woman's Political Party proposed legal equality of the sexes in a petition addressed to the U.S. Senate. However, it took four decades before the issue was addressed by Congress, with the proposed constitutional amendment winning two-thirds of the requisite votes in 1971. After the approval of the ERA, the proposal was then sent to the states for ratification.
The Woman Who Went Against ERA
The first state to ratify the amendment was Hawaii. Soon after, 30 other states followed suit. However, ERA faced a major backlash when the Stop ERA Campaign was launched by a woman named Phyllis Schlafly in the 1970s. Although she had a law degree, Schlafly placed high regard on the traditional role of women in society, arguing that the passing of the amendment would adversely change the lives of every American woman.
Schlafly and her supporters struck a serious blow to the movement, which led some states to rescind their ratification of the amendment. By the end of the deadline set by the Congress, which was in 1982, only 35 states were in favor of it – a few states shy of the required 38. The Equal Right Amendment stayed dormant for a few years after that.
In 2017, things started to look brighter for ERA advocates once again. Two states – Nevada and Illinois – approved the amendment, making them the 36th and 37th states to ratify the amendment. Now, other states are also inching closer to ratifying the amendment as well. When they do, ERA will be one step closer to becoming a national constitutional amendment.

Support the Amendment by Helping Women with Breast Cancer
Did you know that you can demonstrate your advocacy for women's rights by supporting needy women whose lives have been touched by breast cancer? What if we told you that it will only take an unwanted vehicle for you to save the lives of those women in your own community? If you want to make a difference today, consider donating any type of vehicle to Breast Cancer Car Donations.
We will auction off your donated vehicle and use the proceeds to support the programs of our IRS-certified 501(c)3 nonprofit partners that are devoted to providing aid to uninsured and underprivileged Americans in need of breast health services. These charities provide their beneficiaries with services that are centered on breast cancer prevention, screening, diagnosis, treatment, and research.
You will also personally benefit from your vehicle donation since this will entitle you to claim a top tax deduction. You will also get to dispose of your unwanted clunker quickly and enjoy our FREE towing services as well.
For more information on our vehicle donation program, check out our FAQs page. For inquiries, you may call us at 866-540-5069 or send us a message online.
You can make your donation by filling out our secure online donation form. We accept almost all types of vehicles regardless of their age and condition. We also accept vehicle donations anywhere in the United States since we have car donation programs in all 50 states.
Turn Your Unwanted Car into a Lifesaver Now!
If you're ready to turn your old and unwanted car into a lifesaver for women afflicted with breast cancer, don't hesitate to call us at 866-540-5069. Donate your clunker now and experience the amazing joy of helping save lives!