Earth Day: 4 Ways to Improve Your Local Environment and Care for Our Planet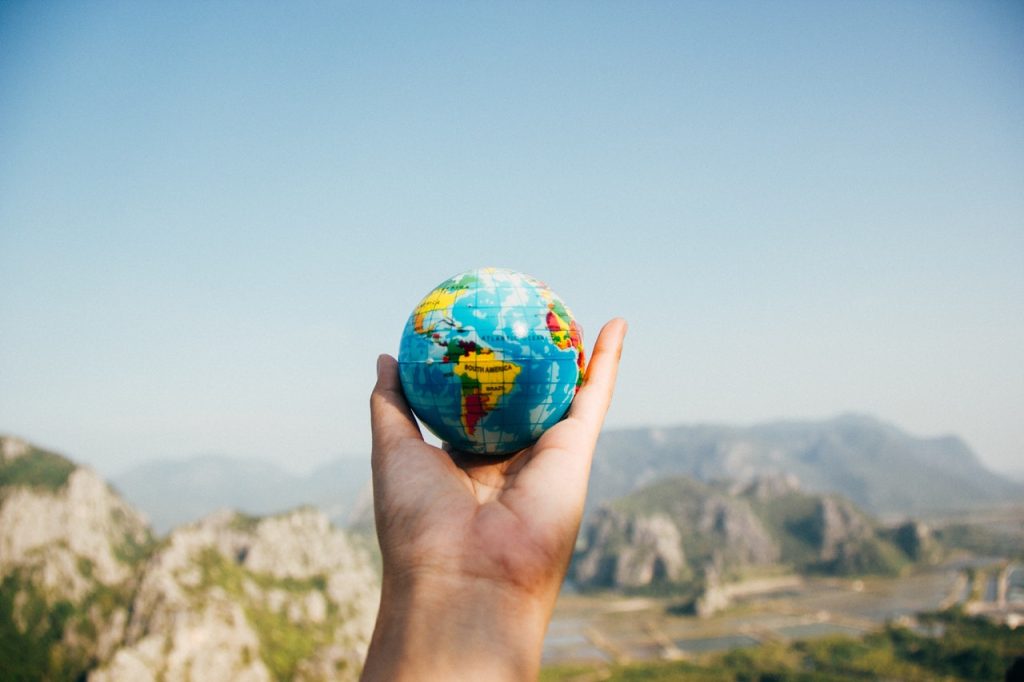 Celebrate 51st Anniversary of This Holiday on April 22nd
Every April 22nd, we celebrate Earth Day to remind ourselves and others that caring for nature, plants, and the land is essential in protecting our planet and our health.
This year, we mark the 51st anniversary of this holiday with the theme "Restore Our Earth." With social distancing and other safety protocols still in effect amid the raging coronavirus pandemic, Earth Day events will be held mostly online. To see a catalog of official events, visit earthday.org.
Earth Day is not only meant to increase our awareness of environmental problems. It also serves to inspire and encourage people to organize campaigns in their community to clean up litter and plant trees. This year's celebration seeks to mobilize over one billion people to deal with various environmental crises in the world today.
Here is a list of Earth Day activities and projects that you can do to improve your local environment and care for our planet.
1. Start plogging.
Going for your regular socially distanced jog? Get into the habit of "plogging", which is picking up litter while jogging. You'll be doing Mother Earth a favor when the litter you collect does not end up in our oceans.
2. Get into regenerative agriculture.
Whether you are simply starting your backyard garden or farming on an industrial scale, adopting regenerative agriculture practices can help in aligning your practices toward sustainability. Regenerative agriculture seeks to incorporate rehabilitative components to farming, which enhances the ecosystem of the area by managing soil health, water, and fertilizer use.
3. Donate toward sustainability.
Find a nonprofit organization in your community that promotes environmental sustainability. Support its projects by donating cash or non-cash items or volunteering your services.
4. Add sustainability to the curriculum.
Lobby for environmental sustainability to be incorporated into your children's curriculum. Educating kids on caring for the planet helps them get into sustainable habits that will save the planet for their generation. Introducing climate literacy to students helps them develop a sense of stewardship while they are still young.
Celebrate Earth Day By Saving Lives. Here's How to Do It
Aside from doing your part to protect and save our planet in celebration of Earth Day, you can also use the occasion to save lives. Doing that is easy. All you have to do is hand over any old or unwanted vehicle that you have to us at Breast Cancer Car Donations. We'll use your donation to help save the lives of destitute breast cancer patients in your local area.
Once we receive your auto donation, we'll sell it through an auction and use the proceeds to support the life-saving programs and services of our breast cancer-focused nonprofit partners. These IRS-certified 501(c)(3) nonprofit organizations use the funding that we provide them to sustain their delivery of comprehensive breast health services to their beneficiaries.
Thus, thanks to your donation, more uninsured and underserved breast cancer patients will be able to gain easy access to medical facilities where they can undergo full treatment. Our charity partners also offer free breast cancer screening, follow-up care, and other breast cancer prevention and education services.
In exchange for your vehicle donation, we'll send you the 100% tax-deductible sales receipt of your car within days following its sale. This receipt will enable you to claim the maximum tax deduction for your donation in the next tax season.
We'll also tow your car away for free wherever you are in the country.
On top of these material perks, your act of charity will also allow you to experience the joy and satisfaction of doing something that can help save precious lives.
We accept nearly all types of vehicles, including those that are no longer in good condition.
Want to know about our car donation process? Not sure if we'll take your beater? Feel free to reach us anytime at 866-540-5069 or you may contact us here.
Extend Lifelines to Breast Cancer Sufferers Today!

Celebrate Earth Day on April 22nd by helping breast cancer patients in their battle for survival. Your car donation will help in extending them lifelines. Call Breast Cancer Car Donations at 866-540-5069 or fill out our online donation form now!