Don't Lose Sleep Over Daylight Saving Time Starting on March 13th!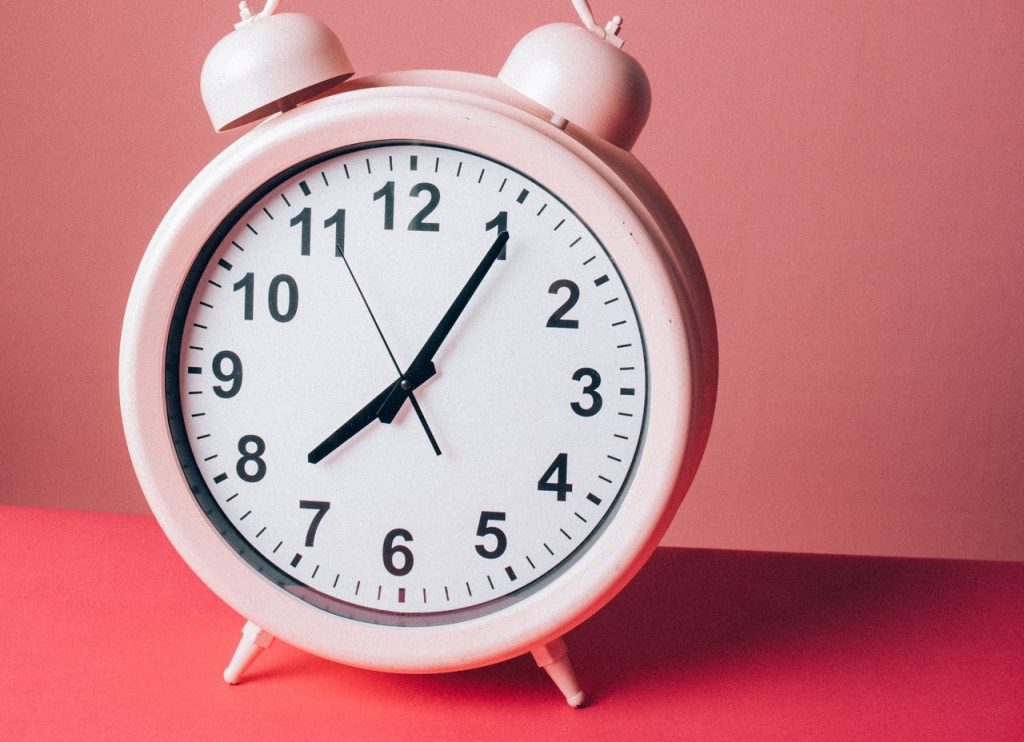 4 Ways to Help Your Body Adjust Better to DST
The time has come once again. The beginning of Daylight Saving Time — or the practice of moving clocks backward by an hour to take better advantage of the daylight in the summer — is upon us. This year, DST begins on March 13th.
We both look forward and dread the practice of having to wake up at 2 a.m. on the second Sunday of March to move our clocks forward by one hour, only to return to normal on the first Sunday of November.
Many of us look forward to DST since this allows us to maximize the daylight hours in doing our tasks. However, some are not fond of this time change as it messes with their sleep cycle, making it difficult for them to adjust to their "new" schedule.
How to Keep a Normal Sleep Schedule with DST
Since DST is here to stay, Breast Cancer Car Donations shares suggestions on how you can help your body and mind adjust to the time change.
1. Train yourself.
Just like training for a marathon, you can adjust better to DST if you get a head start in preparing. A few days before Daylight Saving Time arrives, start going to bed 15 to 30 minutes earlier to help you make up for the lost hour of sleep that the adjustment will cost.
2. Stick to your schedule.
You can help adapt to the new norm by exposing yourself to the bright light in the morning to wake yourself up at an earlier time. However, for most of your schedule, you can keep your usual time of eating, exercising, and socializing until you gradually adapt to the adjusted time.
3. Avoid taking naps.
Even if you are used to taking naps in the midday, this will not help you adjust your sleep cycle at night. It will most likely keep you up at a later time, costing you more hours of lost sleep. If you want to take a nap, keep it short at 20 minutes maximum. This is sufficient enough to pep you up at work but won't impede your bedtime schedule.
4. Mind your caffeine.
Make sure you don't drink any more caffeine four to six hours before bedtime. Aside from coffee, drinking alcohol can also prevent you from getting a good night's sleep.
Give Hope to Breast Cancer-Stricken Women in Your Area
Women who have been diagnosed with breast cancer are losing a lot of sleep not because of DST but because of worry and anxiety over their condition. Those who have little means to pay for the cost of their treatment are particularly troubled, fearing that they're in a losing battle against cancer.
You can help ease the worries of these women and give them new hope of overcoming the disease. All you have to do is donate any vehicle that you no longer need to us at Breast Cancer Car Donations. We'll use your donation to help the needy breast cancer victims in your area get the treatment and health care they badly need.
We will sell your automobile through an auction and transfer the proceeds to our nonprofit partners. These IRS-certified 501(c)(3) nonprofit organizations use the funding we give them to deliver comprehensive breast health services to their beneficiaries, particularly breast cancer patients who are uninsured and financially struggling.
Thanks to your donation, the destitute breast cancer patients in your community will be given access to top medical facilities and receive financial assistance to cover the costs of their treatments, doctor consultations, hospital fees, medications, and other essential health care services. Other beneficiaries get to receive free breast cancer screening as well as cancer prevention, education, and counseling services.
To thank you for your generous donation, we'll promptly mail you the 100% tax-deductible sales receipt of your car days after its sale. This receipt will entitle you to claim the highest possible tax deduction in the next tax season.
You will also benefit from our free pickup and towing service, which we will provide you wherever your vehicle is parked or stored anywhere in the United States.
The best reward you'll get, however, is the joy and satisfaction you'll experience, knowing that you'll be helping save lives with your donation.
Almost all types of vehicles qualify in our donation program, including those that are outdated and no longer in good condition. You may check out this page to know what types of vehicles we usually accept.
For more information on our vehicle donation program, including our quick and easy donation process, head over to our FAQs page. Should you have any inquiries or concerns, feel free to send us a message here or contact us directly through our toll-free hotline at 866-540-5069.
Your Vehicle Donation Can Help Save Lives!

Let Breast Cancer Car Donations convert your old car into a powerful weapon against breast cancer. Spread hope to women in your area who are waging the biggest battle of their lives against this devastating disease. Call us at 866-540-5069 or click here to donate now!