Donate Your Car by December 31st to Get Your Tax Deduction Early Next Year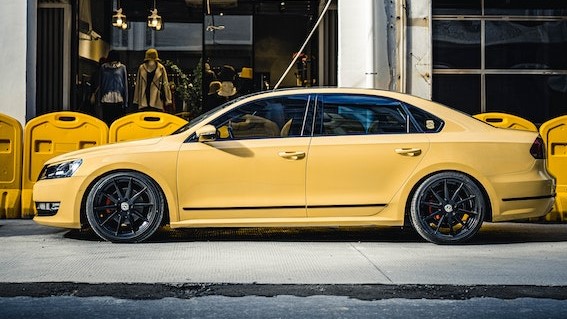 Photo by Clam Lo under Pexels License
Donate Your Car by December 31st to Get Your Tax Deduction Early Next Year
December is the best time to spread kindness and compassion to less fortunate individuals in your community. Lending them a helping hand is a meaningful way to celebrate the holidays.
Incidentally, it's also the best time for you to grab the chance to get a top tax deduction in the next tax season when you make a charitable vehicle donation before the year ends. You can make your donation to an IRS-certified 501(c)3 nonprofit organization that supports a cause dear to you. Hence, making a charitable auto donation is a classic win-win for you!
If you're interested in using your unwanted vehicle to help individuals in need while you maximize your tax benefits, consider donating it to a charity by December 31st!
Why Donate a Vehicle By December 31st?
People have different reasons for donating their no-longer-needed vehicles to nonprofit charitable organizations at this time of the year. Take a close  look at some of the best reasons why you should:
1. You can help make lives better.
Regardless of the time of the year, the operations of nonprofit organizations are sustained by the donations they receive. Without their donors, they won't be able to come up with the money they need to implement their programs and provide services to their beneficiaries. Most nonprofits only get to receive a large portion of their revenue between October and December.
2. Your donation is vital to the operations of a charity.
Did you know that charities would be left with no choice but to suspend their operations when their end-of-the-year donation season goes bad? If they don't get as many donations as needed during this time of the year, they won't have enough funds to sustain their operations through the leaner giving months. The result would be a significant decrease in the overall output of their services to suffering individuals who need them the most.
3. Your charitable donation is 100% tax-deductible.
Donating to an IRS-approved 501(c)3 nonprofit organization means having an opportunity to ease your tax burden in the coming tax season. The amount of your deduction will be based either on the selling price of your vehicle as indicated on the sales receipt or your vehicle's fair market value. To beat the deadline for claiming tax deductions next year, you have to make your donation before December 31st, 2020.
Support Needy Breast Cancer Patients with Your Auto Donation
If you want to support needy breast cancer patients in your community, consider donating your vehicle to Breast Cancer Car Donations. We'll turn your clunker into a powerful tool that can help save their lives.
We'll auction it off to provide funding for our IRS-certified 501(c)3 nonprofit partners. These charities are dedicated to providing comprehensive breast health services to all individuals who need such services. They provide low-cost or no-cost breast cancer screening, diagnosis, treatment, and follow-up care to individuals who come from low-income families.
We offer the most convenient way for you to dispose of a vehicle that you no longer want. Check here for the comprehensive list of vehicle types that we welcome in our program.
We'll pick up and tow your vehicle at absolutely no cost to you and wherever it is located in the United States.
Furthermore, your charitable contribution will entitle you to receive a sizable tax deduction in the next tax season.
More valuable than these material rewards, you'll get to experience the priceless joy and satisfaction of giving away something that will be used to help save precious human lives.
If you want to know more details about our vehicle donation program, check out our FAQS page. If you have inquiries or concerns, you can give us a call at 866-540-5069 or leave us a message here.
Photo by Karolina Grabowska under Pexels License
Donate a Vehicle Before the Year Ends
Donate any type of vehicle to Breast Cancer Car Donations before December 31st so you can get entitled to claim a top tax deduction when you file your itemized federal income tax return before next year's tax deadline on April 15th. At the same time, your auto donation will bring much-needed hope to breast cancer patients in the coming year. Call 866-540-5069 or fill out our online donation form today to make your donation now!