Do You Have a Loved One Battling Breast Cancer? Here are 5 Ways To Help Them!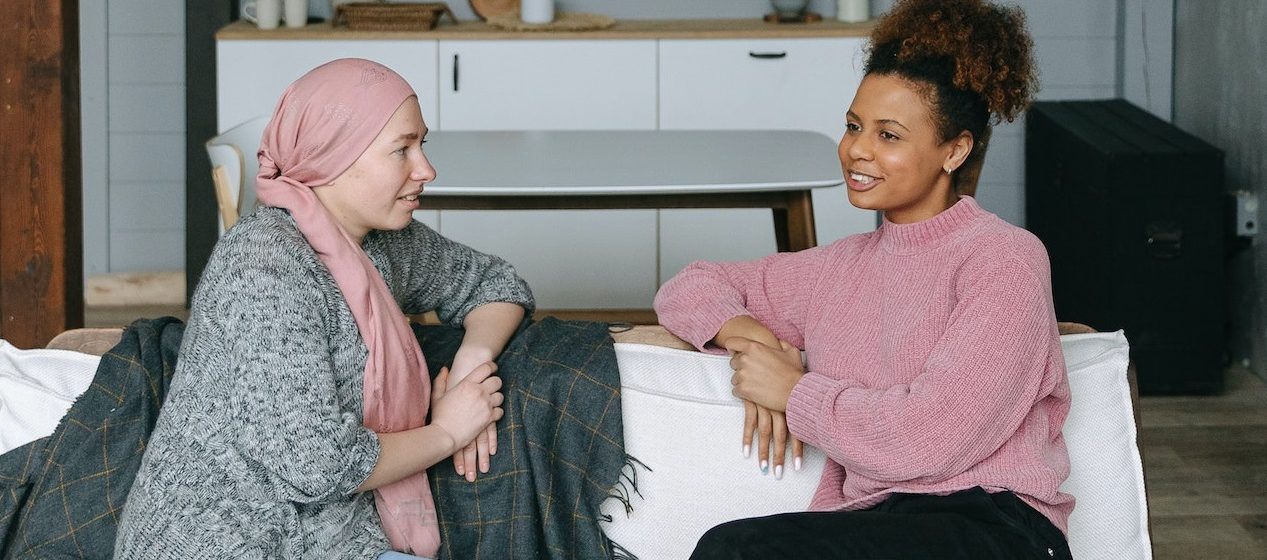 Photo by Thirdman under Pexels License
Do You Have a Loved One Battling Breast Cancer? Here are 5 Ways to Help Them
Anyone who's battling breast cancer often finds it difficult to handle their daily routine, which is why it's a good idea to have someone around to assist them at home. Whether that person is a family member, close friend, or personal nurse, a breast cancer patient will need assistance before, during, and after treatment.
Taking care of someone with breast cancer can be challenging, especially if you have many other responsibilities to deal with. Apart from being physically exhausting, the task can also be draining mentally and emotionally.
If you're currently caring for a relative or a spouse with the illness, it's important that you know very well how to handle any eventualities that may arise. You can do many things to help your suffering loved one.
To help you get started in your role as a caretaker, here are five simple ways to lend a supportive hand:
Offer to perform household chores.
Many breast cancer patients no longer have the same energy they used to have before, which makes it harder for them to do their regular household chores. Whether you'll be mowing their lawn, doing the laundry, vacuuming the living room, or preparing their meal, what matters is that you're doing your part to help out.
Accompany them during appointments.
Since their treatment can have an effect on the minds of patients, many of them may find it difficult to understand what their doctor is explaining during an appointment. By having someone to listen to what the doctor is saying and take down notes, breast cancer patients will have an easier time remembering all the important details and recommendations being made by their doctor. It would also be a good idea to list down any questions or concerns your patient may wish to address to the doctor before the visit.
The more informed you are about the type of cancer your loved one has, the easier it is for you to help them. Use the internet to learn more about their affliction, including the possible side effects of treatment, what food to include in their diet, or what activities to avoid after completing chemotherapy.
For most cancer patients, having somebody around to simply listen to them can already mean much. Encourage your loved one to talk about anything that's bothering them, or how they're feeling right now, and listen intently as they vent out their problems. Instead of providing advice, offer several options and let them choose the decision they believe is best for them.
Widen the emotional support group.
There are many patients who feel more comfortable opening up to strangers who are also going through a breast cancer journey. In a cancer support group, members help each other by offering advice or sharing tips. Ask about any support groups available in your area and encourage your loved one to join an online support group.
You Can Help Other Breast Cancer Patients, Too!
Sadly, there are cancer-stricken women who have no one to care for them. You can help turn their situation around and give them hope that everything will work well in the end. All you have to do is donate a vehicle you no longer need to Breast Cancer Car Donations.
With your donated vehicle, you make it possible for needy breast cancer patients to receive medical assistance and treatment. We will auction off your vehicle and use the proceeds to provide critical funding for our nonprofit partners' programs that deliver comprehensive breast health services in various communities all over the country. These services are centered on breast cancer prevention, screening, diagnosis, treatment, and research.
As our way of thanking you, we'll send you a 100% tax-deductible sales receipt following the sale of your vehicle, entitling you to claim your tax deduction in the next tax season. Moreover, you'll also enjoy our free towing services and our quick and convenient donation process where you don't have to do any paperwork.
If you want to know more about how your old car can provide new hope to breast cancer patients, call us at 866-540-5069 now or send us a message online. You can also check out our FAQs page for more information.
You can donate your car today by filling out our secure online donation form or calling us directly. We accept almost all types of vehicles regardless of their age and condition. We also accept vehicle donations anywhere in the United States since we have car donation programs in all 50 states.
Extend a Helping Hand to Breast Cancer Sufferers
Show the breast cancer patients in your area that they're not alone in their fight for survival. Call us at 866-540-5069 today and extend them your helping hand with your vehicle donation.