Do I Need Snow Tires?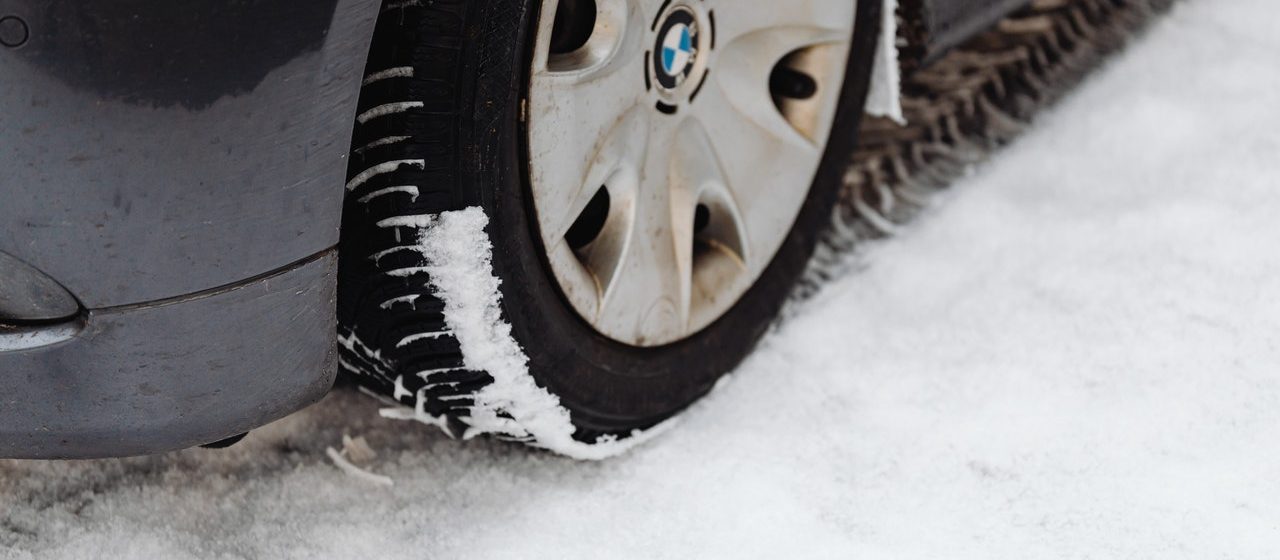 Photo by Karolina Grabowska under Pexels License
Stay Safe While Driving in Winter
Now that winter's here, you're probably wondering if buying snow tires for your car is something you won't regret. Many vehicle owners would agree that snow tires are the best choice when it comes to driving in deep, unplowed snow. This is especially true if you're living in an area that's usually blanketed in snow and ice during winter amid frigid temperatures. Winter tires can provide you with a safety edge that all-season tires can't.
Difference Between Winter Tires and Snow Tires
If you've been using snow tires and winter tires interchangeably ever since you could remember, you should know that they're two different things.
Winter tires are designed for cold weather and roads with light snow throughout the winter season. Since their tread comes with a unique composition that keeps the rubber soft in extremely cool temperatures, the tires can grip the road better, even on ice.
Snow tires offer the same benefits as winter tires. The only difference is that their treads and biting edges are far deeper. They have zigzag grooves, which give extra traction once the wheel begins spinning on the snow. You can also find metal studs in certain snow tires. These studs provide more traction in snowy conditions.
So, Are Snow Tires Worth Investing In?
Again, if you reside in a place where winter is often marked by heavy snowfall, the answer to the question above is a resounding yes. Not only will snow tires make driving on icy roads easier, but they will also enhance your safe by preventing your car from sliding off the road. They can also ensure you don't get stuck on roads clogged with snow.
Your activities in winter can also be a factor when choosing to buy snow tires. For instance, if you frequently head to the mountains for winter activities, you need to highly consider purchasing these tires.
Be aware also that some states issue fines to motorists caught driving on summer tires in certain places during winter.
Snow tires can truly make a difference in your safety when you're driving on slippery, snowy roads. Sure, they may be a pricey investment, but they'll be worth every penny.
Got an Unwanted Vehicle You Want to Dispose Of?
If you have an unwanted car that's just occupying precious space in your garage, you can easily get your hands off it by using it to support a worthy cause. All you have to do is hand it over to us at Breast Cancer Car Donations.
When you do that, you'll not only avoid the hassles of selling a used vehicle, but you'll also be helping save the lives of the struggling breast cancer patients in your community.
We'll auction off your donated vehicle and use the proceeds to support the life-saving programs of our breast cancer-focused charity partners. These IRS-certified 501(c)nonprofit organizations are dedicated to providing comprehensive breast health services to uninsured and underserved breast cancer patients.
Thanks to your contribution, beneficiaries in your community will gain easy access to medical facilities as well as financial assistance to cover the costs of their full treatment and follow-up care. Our charity partners also offer free breast cancer screening as well as breast cancer prevention and education services.
Expect to receive by mail the 100% tax-deductible sales receipt of your vehicle within 30 days after its sale. This receipt will entitle you to claim the highest possible tax deduction based on your vehicle's selling price in the next tax season.
Donating to us is incredibly quick and hassle-free. We'll take care of your paperwork and haul your car away for free wherever you had it parked or stored anywhere in the United States.
Almost all types of vehicles qualify for our donation program. They don't have to be in great shape either. Visit this page to get a better idea of the vehicle types that we accept.
For more information regarding our donation program, you may head over to our FAQs page. If you have any questions or concerns, feel free to call us at 866-540-5069 or leave us a message here.
Bring Hope to Breast Cancer Sufferers Today!
This winter, help save the lives of those women in your community who are struggling against breast cancer. Together, we can help turn them into breast cancer survivors. Call Breast Cancer Car Donations at 866-540-5069 or fill out our secure online donation form now!