Defensive Driving 101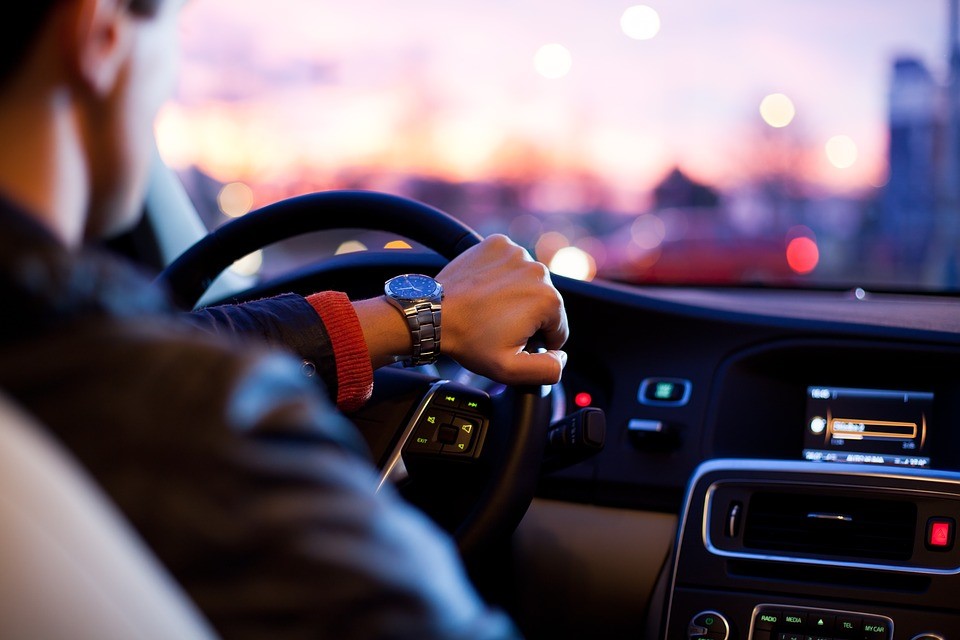 Defensive Driving 101: Top 5 Reasons Why You Should Be a Defensive Driver
Did you know that "Defensive Driving 101" isn't just for new drivers but for seasoned ones as well? Has anyone ever told you that acquiring even the most basic defensive driving skills can make a huge difference between getting involved in a possible collision or avoiding it altogether? Whether you're a beginner or an experienced driver, you're in luck because today, Breast Cancer Car Donations shares the top reasons why you should be a defensive driver.
What Is Defensive Driving?
In case you're wondering, defensive driving simply means using safe driving techniques for the purpose of getting to your destination without encountering any preventable accidents. Defensive driving strategies go way beyond basic traffic laws and procedures. They are geared toward addressing the recognized hazards in a predictable manner.
If you want to be a defensive driver, you need to adopt a set of driving skills that will reduce the risk of possible crashes caused by drunk drivers, bad drivers, and bad weather. To say that every driver should learn to use the techniques associated with defensive driving is a total understatement.
Top 5 Reasons Why You Should Be a Defensive Driver
Developing the essential skills needed to anticipate certain situations as you drive that can prevent accidents from taking place is an obvious benefit. After all, who wouldn't want to get to their destinations in one piece? However, learning how to be a defensive driver could offer you more gains that you think.
Here are 5 top reasons why you should practice defensive driving:
You'll get a discount on insurance.
You could get a 10% reduction on insurance rates for 3 to 5 years if you've completed a defensive driving course. Check if this applies in your state.
You'll get a point reduction on your driver's license.
As an incentive for defensive drivers, most states offer a reduction of points on a driver's license following the issuance of a violation ticket. On top of this, they won't increase your insurance rates.
You're less likely to be ticketed.
A defensive driver doesn't push his luck by not following the rules of the road like speeding. If you're someone who drives defensively, safety comes first, so naturally, you won't act in a way that may result in a ticket.
In terms of maintenance, defensive driving is better for your vehicle. For example, unlike aggressive drivers, defensive ones don't spend more time slamming on the brakes, which will wear down the brake pads and the tires quickly. Aside from this, you won't unreasonably increase your car's gas mileage when you drive defensively.
It will greatly improve your driving skills.
Driving defensively will not only give you a deeper understanding of the rules of the road, but you'll also learn to reduce the risks that are posed by accidents, to control your emotions as you drive, to know about the elements of a collision and how the impact can be limited or avoided, and to use safety equipment.

Switch to Defensive Driving Today!
If you switch to defensive driving, you will be behaving responsibly by ensuring that the lives of those around you—the pedestrians, fellow commuters, motorists, and animals—will be kept safe while you're behind the wheel. We're sure you'll agree that learning Defensive Driving 101 saves lives.
Speaking of saving lives, if you want to help those who have been diagnosed with breast cancer to increase their chances for survival, you can do so by donating a car you no longer need to Breast Cancer Car Donations.
The proceeds from the auction sale of your donated vehicle will be used to fund programs that provide comprehensive breast health services that will directly benefit the people in your area. The funds will also be used to support breast cancer research and breast cancer awareness campaigns.
To know more about Breast Cancer Car Donations, our donation process, the types of vehicles you can donate, the tax deductions and other rewards you'll get for your charitable contribution, and other related matters, check out our FAQs page. If you have questions, you may call us at our toll-free hotline 866-540-5069 or send us a message online.
You can make your car donation by filling out our online donation form. We accept vehicle donations wherever you are in the United States since we have car donation programs in all 50 states.
If you want to get started with your car donation today, call us now at 866-540-5069!