Counseling Awareness Month: Benefits of Counseling for You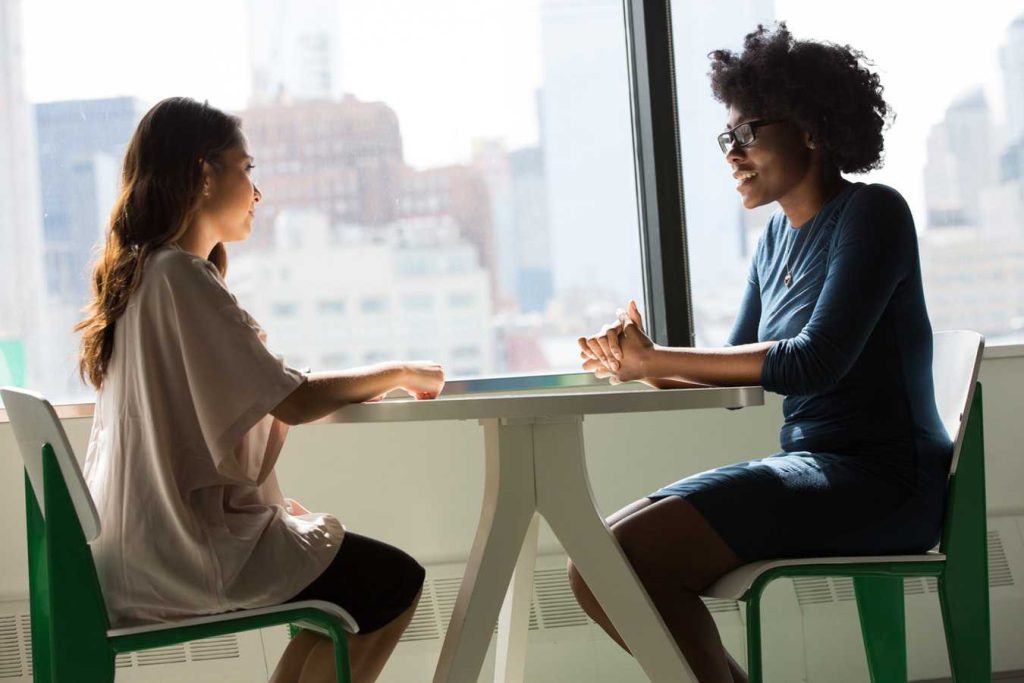 Counseling Awareness Month: Benefits of Counseling for You
April is a special month for counselors and other mental health workers across the nation. The American Counseling Association (ACA) has designated it as Counseling Awareness Month, a time for us to acknowledge these individuals and applaud them for the contributions they have made to our society. The event also serves as the opportune time to recognize the counseling profession.
The month-long advocacy is also an opportunity to educate the public about the benefits they can get when they seek counseling, debunking the notion that therapy is solely for men and women with mental health issues.
Many people hesitate to visit a counselor, thinking that it's only appropriate for those faced with serious problems. This is certainly not true. In fact, there are many types of counselors specializing in multiple areas, with a specific target group. They include career counselors, school counselors, marriage counselors, and life coaches.
Despite their varying specializations, these mental health experts all share a common goal: to help their clients improve their lives and attain their aspirations.
Counselors are committed to supporting individuals from all walks of life to overcome the challenges thrown at them, whether it's by changing their clients' coping skills, empathizing with them, or by simply listening to them.
This April, let's show our love for these professionals as we take part in Counseling Awareness Month.
Counseling Is for Everyone
If you're somebody who's afraid to seek therapy due to the fear of getting judged, or perhaps because you see it as a sign of weakness, it's time you finally lay those thoughts to rest. Here are four reasons why counseling is beneficial for you and everyone else:
Counselors help you handle your problems proactively.
Counselors are highly trained individuals who can equip you with stress-management tips, which you could use every time you're under unpleasant circumstances.
Counseling covers pretty much all areas of life.
If you're looking for expert relationship advice, struggling to reach a goal, or you need help fixing a bad habit of yours, your counselor will always have your back.
Counselors can help you set realistic goals.
Many people often set goals that are quite unattainable, which is why most of them end up disgruntled and depressed once these goals are not met. Counselors help such clients realize that their desires are impossible to accomplish, leading them to work together to create new yet similar goals that are obtainable.
Counseling allows you to freely speak and express yourself.
One of the reasons why individuals prefer to keep mum about their problems is because they're conscious of how others would think of them. With your counselor, you wouldn't have these reservations anymore. They'll eagerly lend you their ears and give you the freedom to talk all you want with no restrictions.
Use Your Old Clunker to Save Lives
You can help breast cancer sufferers in your community receive treatment and counseling, among many other vital services, by simply making a vehicle donation to Breast Cancer Car Donations.
We'll sell your automobile to help fund leading cancer-fighting nonprofit organizations. These IRS-certified 501(c)3 nonprofits work to ensure that uninsured and underserved breast cancer patients across the country get quality care and treatment. They also provide free breast cancer screening, educational resources, and outreach programs.
Contacting us is the only task you'll be doing during the whole process. We'll gladly handle all your paperwork, including your tax and title transfer documents. You will also have the privilege of getting your car towed away for free at a date, time, and place of your choice.
Perhaps, the best reward you'll get for donating to us is the top tax deduction that you can claim once you get hold of the 100-percent tax-deductible sales receipt that we'll mail to within 30 days after the sale of your donation. Present this document to your local IRS when you file your itemized tax returns in the next tax-filing season.
Curious to learn more about our nationwide vehicle donation program, including our donation process and the types of vehicles you can donate? Check out our FAQs page. For your inquiries, give us a call at 866-540-5069 or leave us your message here.
Donate to Fight Breast Cancer Now!

Are you ready to play your part in fighting breast cancer? Call us at 866-540-5069 or fill out our online donation page now! We look forward to working with you!