Check Your Engine Oil with These 5 Simple Steps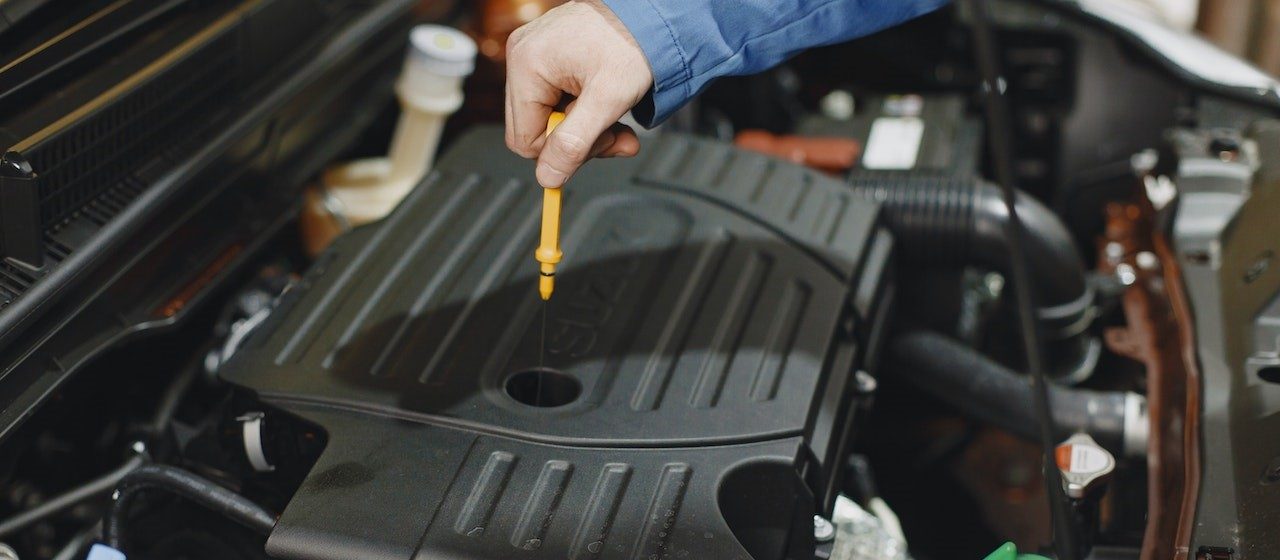 Photo by Gustavo Fring under Pexels License
It's an Easy and Quick Procedure That Can Save Your Life
Blood is to humans as oil is to car engines. Oil helps your engine run smoothly by reducing friction. Higher friction means more worn engine parts.
If your vehicle's running low on oil or has contaminated oil, you'll need to replace it as soon as possible. The longer you wait to take action, the greater your chances of experiencing disastrous engine failure. You'll have no one to blame but yourself once you find out how much its repairs will cost you, and we're pretty sure it will cost you a fortune.
The good news is, checking your engine oil is a quick and simple procedure. Any driver can do it. We recommend checking your oil once a week for a month so you'll get an idea of how quickly it gets depleted, or if it gets depleted at all. Once you know how it works, you can examine it less frequently, like once a month or in-between your scheduled oil changes.
So, how do you check your engine oil? Here are 5 simple steps you need to follow:
1. Prepare your car.
The first thing to do is to make sure that you park your vehicle on level ground with the transmission in park, the parking brake on, and of course, the engine off. Then, lift the hood. You may consult your owner's manual if you're not sure how.
2. Find the dipstick.
On most vehicles, the dipstick can be found on the left side of the engine. It usually comes with an orange or yellow circular handle, making it easier for you to locate it.
3. Pull the dipstick.
Pull the dipstick completely out of its tube. You will see two lines at the tip of the dipstick: the upper line indicates that the crankcase is full of oil, while the lower line shows that your oil level is one quart low. Also, see to it that you have a lint-free rag or paper towel available to wipe any oil off the dipstick.
4. Take note of the oil level.
Slowly insert the dipstick back into the tube and push it all the way down. Next, withdraw it and examine the tip, which should have oil on it. If the oil level is between the two lines, then there's still enough oil left in your car. You'll have to add a quart once it is at the low mark or below.
5. Wait and check again.
After you're done adding oil, wait for a few minutes for the oil to flow down into the crankcase. Check it again to ensure that the level is at least between both marks. There's no need to keep your oil level at the highest level for your engine to have enough lubrication.
There you have it! Doesn't sound like an intimidating task, does it? Knowing how to check your engine oil can save you money (and your life).
Care to Donate Your Spare Car?
Would you believe us if we told you that your old and barely running car could serve as a life-saving tool for needy breast cancer patients? Hand it over to us at Breast Cancer Car Donations and you'll see what we're talking about!
We will auction off your donated vehicle and use the proceeds to support the critical breast health services being rendered by our breast cancer-focused charity partners. These IRS-approved 501(c)3 nonprofits use the funding to provide uninsured and destitute breast cancer patients with easy access to top medical facilities as well as financial assistance to cover the cost of their treatments, physician visits, medications, and follow-up care. Other beneficiaries get to receive free breast cancer screening and prevention and education services.
To express our gratitude, we'll promptly send you by mail the 100% tax-deductible sales receipt of your vehicle after it gets sold. With this receipt, you can claim the maximum tax deduction when you file your itemized federal income tax return in the next tax season.
We will also haul your vehicle away for free wherever it is parked or stored in the country. Plus, you can count on us to handle all the paperwork on your behalf.
The greatest reward you'll receive is the joy and satisfaction you'll experience, knowing that your donation will be used to save lives.
We accept almost all sorts of vehicles, including those that are no longer in good working condition, as well as vehicles with dents, scratches, or missing parts.
For more information on our donation program, you may head over to our FAQs page. If you have any questions or concerns, feel free to call us at 866-540-5069 or write to us here.
Give Hope to Cancer-Stricken Women Today
A single vehicle donation from you can give hope, relief, and peace of mind to struggling breast cancer patients in your local area. Call Breast Cancer Car Donations at 866-540-5069 or fill out our online donation form now!