Car Dealership Admin Fees Explained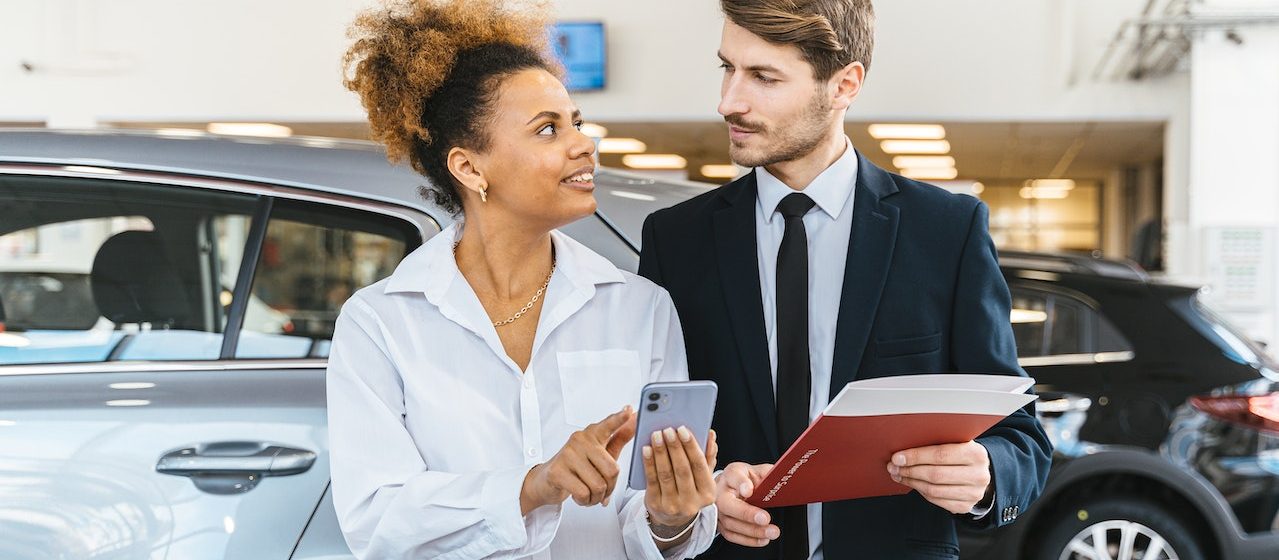 Photo by Antoni Shkraba under Pexels License
Learn Everything You Need to Know About This Extra Charge
Are you in the market for a new car? If so, you've probably been shopping online and visiting various dealerships to find the perfect vehicle that fits your needs, budget, and lifestyle.
Before you pull the trigger on buying your dream car, it's important to understand first all the costs associated with a purchase — including the pesky admin fee. Knowing what this fee is all about will come in extremely handy.
We're here to break down everything you need to know about admin charges from car dealerships so that you can be fully prepared when making your next big purchase. Let's get started!
What's an Admin Fee?
First things first, an admin fee refers to a charge that dealerships add to the final price of a car for sale. It covers the administrative costs associated with the sale of the car, such as paperwork and processing fees. Keep in mind that this fee isn't the same as the government-mandated taxes and licensing fees that are also added to the price of the car.
Why Do Dealerships Charge an Admin Fee?
If you're like most car shoppers who are wondering why you're obligated to pay an admin fee, here's why: Dealerships are businesses, which means they need to make money to keep operating. Selling cars is how they earn a living, and the admin fee is just one way that they generate revenue.
How Much Is the Admin Fee?
The amount of the admin fee can vary from dealership to dealership, and even from sale to sale. Some dealerships may charge a flat fee, while others may base the fee on a percentage of the sale price. It's always a good idea to ask the dealership about their admin fee policy before you start negotiating the price of the car.
Can You Negotiate the Admin Fee?
You certainly can. Although the dealership may not be willing to budge on the car's price, they're usually more open to the idea of reducing or waiving the admin fee. Don't hesitate to ask!
One Last Thing
Make sure to watch out for additional fees. Some dealerships may try to tack on additional fees beyond the admin fee. These can include things like "dealer prep" fees, "documentary" fees, or even "marketing" fees. Read the fine print carefully and ask questions about any extra fees before you sign on the dotted line.
Want to Dispose of Your Old Car? Here's the Most Meaningful Way to Do That
If you're looking to dispose of your old car to give way for a new one, consider donating the former to us here at Breast Cancer Car Donations. Not only is this the fastest, easiest, and most convenient way to remove an unwanted vehicle from your property, but this also allows you to make a difference in the lives of destitute breast cancer patients in your area.
Our team will sell your car through an auction and use the proceeds to help fund the life-saving programs of our charity partners. Like us, these IRS-approved 501(c)(3) nonprofit organizations are committed to supporting uninsured and financially struggling women across the United States who are battling breast cancer.
Thus, thanks to your donation, our charity partners will be able to provide breast cancer patients in your area with financial assistance to help cover the costs of their treatments, doctor consultations, hospital fees, medications, follow-up care, and other essential healthcare services.
Our charity partners also provide underprivileged individuals with easy access to local healthcare facilities where they can get free breast cancer screening and diagnosis.
Your charitable contribution will also be used by our nonprofit partners to promote breast cancer awareness and provide prevention, education, and counseling services to the public.
As a donor, you will be entitled to claim the highest possible tax deduction in the next tax season. We will mail you the 100% tax-deductible sales receipt of your car soon after its sale. We'll also provide you with our free professional towing service anywhere in the country. It's completely up to you to decide on the schedule. Plus, you can count on our team to handle all the necessary paperwork on your behalf.
On top of these perks, your donation will allow you to enjoy a most satisfying giving experience, knowing that your gift will be used to help save lives.
Almost all types of vehicles are qualified for our donation program. They don't even have to be in good condition when we pick them up.
If you have any questions or concerns, feel free to contact us at 866-540-5069 or leave us a message here. For more information on our vehicle donation process, you may head over to our FAQs page.
Help Save Lives of Needy Breast Cancer Sufferers Today!
Your old car has served you well for years. You can now retire it most meaningfully by turning it into a lifesaver. The money that will come from its sale can help pay for the treatment of needy breast cancer-stricken women in your area. Call Breast Cancer Car Donations at 866-540-5069 or fill out our secure online donation form now!