Cancer Treatment During a Pandemic: How to Stay Safe In 5 Simple Ways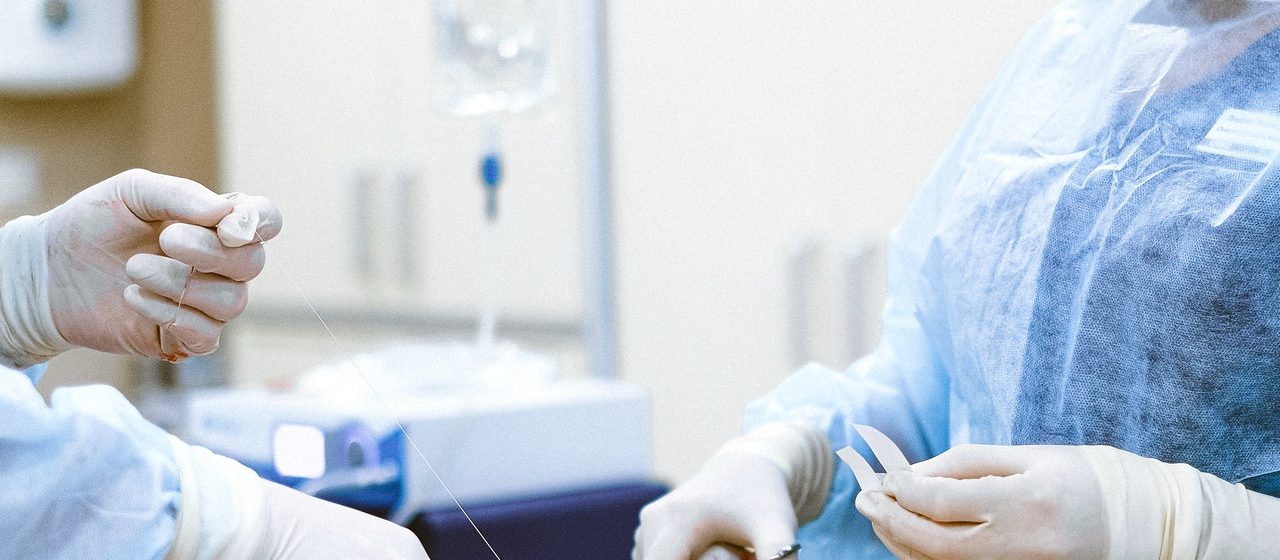 Photo by Anna Shvets under Pexels License
Cancer Patients Have a Higher Risk for Coronavirus Infection
Getting ready for cancer treatment at a time when the COVID-19 pandemic is still raging like wildfire requires a great deal of effort to avoid serious health complications. Feeling worried about getting cancer treatment during the pandemic is normal.
Fighting cancer is difficult, but with COVID-19, it becomes even tougher. Patients with cancer are at a higher risk for coronavirus infection because of their compromised immune system as a result of their preexisting medical condition.
5 Simple Ways to Stay Safe While Getting Cancer Treatment During a Pandemic
If you know someone with cancer or you have cancer yourself and need to get treatment at the hospital, check out these 5 ways to stay safe:
1. Follow safety protocols in the hospital or clinic.
This is a basic step that everyone needs to follow and not just people with cancer. If possible, before your treatment, get a swab test to make sure that you're not infected with COVID-19, which could expose other cancer patients to infection. Other than that, ensure that you have a mask on at all times, maintain social distancing, and steer clear of crowded areas.
Don't forget to wash your hands often and keep them sanitized at all times. Avoid touching your face without washing your hands first. Once you get home, if you can, take a bath to remove any germs that might have clung to your skin and clothes during your hospital visit.
2. If possible, choose virtual appointments.
Talk to your doctor and discuss the possibility of checking in virtually to avoid going out for check-ups. A video-based consultation is preferable because it's the closest thing to meeting in person. You can also ask your doctors about safety precautions before going to the hospital to get your treatment.
3. Plan out your treatment schedule with your doctor.
Changes to your treatment plan might be implemented for your safety. Fewer treatment sessions are possible depending on your doctor's recommendation and the severity of your cancer. It's best to plan out your treatment schedule beforehand to ensure that you'll be safe while getting treatment at the healthcare facility.
4. Avoid non-essential travels.
If you are undergoing cancer treatment, you should avoid non-essential travels, especially when you've just had your treatment session and your body is still weak. It's better to stay at home where you won't be exposed to many people to avoid getting COVID-19 infection. If you have to leave home for treatment or check-ups, be sure to keep a six-foot distance from people, wear a mask, and always have a 70% alcohol-based hand sanitizer with you.
5. Be mindful of staying healthy.
Make sure to take your vitamins and eat a healthy diet to strengthen your body. Make sure that you drink plenty of water and sleep early. Additionally, don't forget to sanitize your surroundings.
Help Us in Our Mission to Save Lives
A lot of breast cancer patients out there are worried about their health and well-being, particularly at this time when the COVID-19 pandemic continues to claim more and more lives. The situation looks even grimmer for those who are uninsured and have little means to pay for the high cost of breast cancer treatment.
We at Breast Cancer Car Donations are here to support needy breast cancer patients. However, we cannot succeed in our mission to save lives without the support of our donors.
That's why we're appealing for your support. You can help us provide medical assistance to more uninsured and destitute breast cancer patients in your locality by donating your old and unwanted vehicles to us.
Making a charitable donation to us means getting free towing and a chance to reduce your taxable income in the next tax season.
Even more valuable than those material perks, you'll get to experience the joy and satisfaction of making a charitable act that can help save lives.
We welcome almost all types of vehicles, even damaged ones. We can also collect your donation wherever you are in the United States since our vehicle donation program covers all 50 states.
If you're interested to learn more about our donation program, just visit our FAQs page. For inquiries and concerns, call us at 866-540-5069 or leave us a message here.
Support Our Cause Today!
Help breast cancer patients win their battle for survival. Take action and support our cause today. Call Breast Cancer Car Donations at 866-540-5069 or fill out our online donation form to make your car donation now!