Can Breast Cancer Return After a Mastectomy?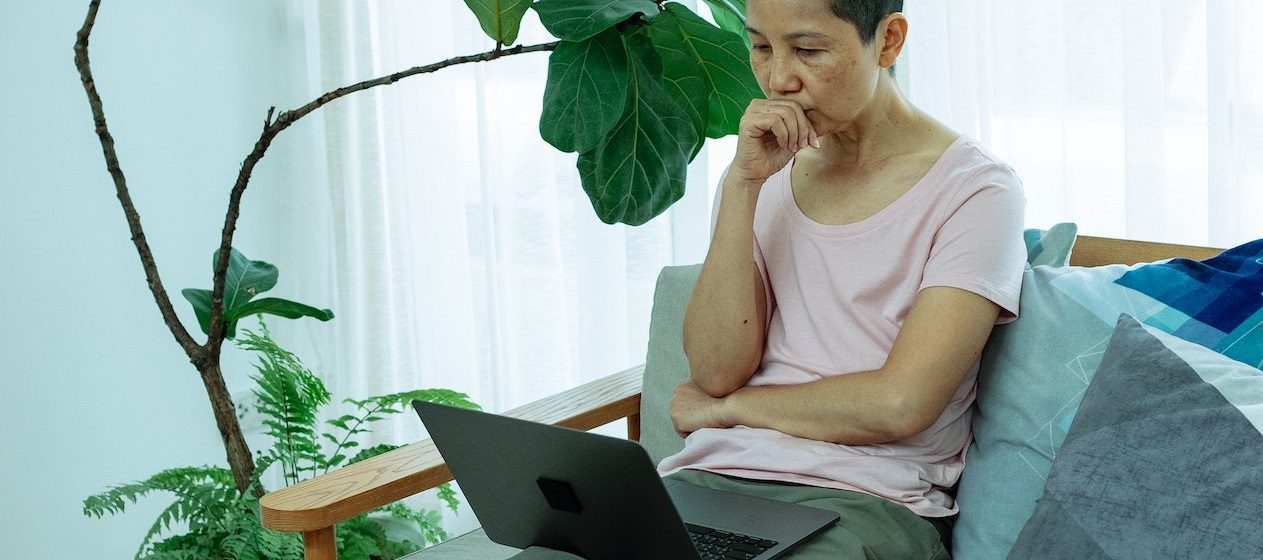 Photo by Michelle Leman under Pexels License
Can Breast Cancer Return After a Mastectomy?
Over the past few years, thousands upon thousands of breast cancer patients have been spared from death, thanks to mastectomy and other forms of treatment. However, in spite of their successful treatment, many survivors still find themselves worried about the possibility that their cancer might come back.
Is their fear warranted? Can their cancer still return after a mastectomy? Unfortunately, the answer is yes. It's still possible for breast cancer survivors to once again be afflicted with the same disease at some point in the future even though they have already undergone successful mastectomy and other forms of breast cancer treatment.
Local Recurrence in Mastectomy
Local recurrence means that breast cancer has come back to a patient in or around the same area in their body where it was originally found. The biggest predictor of local recurrence is the presence of cancer-containing lymph nodes in the underarm. When no cancer is found in any of the lymph nodes, the possibility of local recurrence in five years is about 6%.
Aside from cancer in lymph nodes, here are the other symptoms of local breast cancer recurrence:
A new area of the breast that appears firmer than before
Bumps under or on the skin of the chest wall
Swelling or redness of the skin around the breast area
New thickening on or near the mastectomy scar
When it comes to treating local recurrence, doctors normally perform surgery to remove the affected lymph nodes. If radiation therapy wasn't done during the initial treatment, patients are most likely to undergo the procedure this time. Other options to treat the recurring breast cancer include hormone therapy, chemotherapy, and targeted therapy.
Distant Recurrence in Mastectomy
Also known as metastasis, distant recurrence of the disease takes place when the cancer has spread to other organs such as the liver, brain, lungs, and bones. Metastatic breast cancer is diagnosed usually after mastectomy patients report symptoms such as weight loss, bone pain, severe headaches, constant nausea, confusion, loss of balance, or shortness of breath.
Women with this cancer type are treated in the same way as those who were initially diagnosed with stage IV breast cancer. Depending on the specifics of the breast cancer, options for treatment include chemotherapy, hormone therapy, radiotherapy, or targeted therapy.
The bad news is that metastatic cancer cannot be cured anymore. It's already impossible to get rid of all the cancer that has spread beyond the breast.
Lowering the Risk of a Second Breast Cancer
While you simply can't avoid cancer from returning, you can definitely take certain steps to reduce the risk. These are:
Visit your doctor for your scheduled follow-up appointments.
If both breasts were not removed, you'll need to take annual mammograms.
Let your doctor know if you're experiencing any problems like abnormal menstrual bleeding.
Keep an active lifestyle.
If you're a smoker, it's time to stop the habit.
Build Hope for Women with Breast Cancer
You can help facilitate the treatment of needy breast cancer patients that could enable them to beat the disease by doing something easy and one that's even beneficial to you: Donate an unwanted vehicle to Breast Cancer Car Donations. We will turn your old car, boat, motorhome, or any other type of vehicle into a source of funding for our reputable nonprofit partners that are dedicated to fighting breast cancer and providing much-needed assistance to its victims. These IRS-certified 501(c)3 nonprofit organizations provide their beneficiaries with services that focus on breast cancer prevention, screening, diagnosis, and treatment.
A few weeks after you made your donation, expect a 100% tax-deductible receipt in your mailbox. It's our way of expressing our gratitude for your generous deed. Don't lose the receipt as you can use this to claim a hefty tax deduction in the next tax season. Aside from this, you'll also get to enjoy our free towing services and our quick, convenient, and no-paperwork donation process.
For more information on our car donation program, check out our FAQs page. For inquiries, you may call us at 866-540-5069 or send us a message online.
You can donate to Breast Cancer Car Donations by filling out our secure online donation form. We accept donations wherever you are in the United States since we have car donation programs in all 50 states.
Help Breast Cancer Patients in Their Fight for Survival
Show the breast cancer patients in your area that they're not alone in their fight for survival. Call us at 866-540-5069 today and help save their lives with your vehicle donation.