Breast Cancer Awareness Month: 3 Innovations in Breast Cancer Diagnosis and Treatment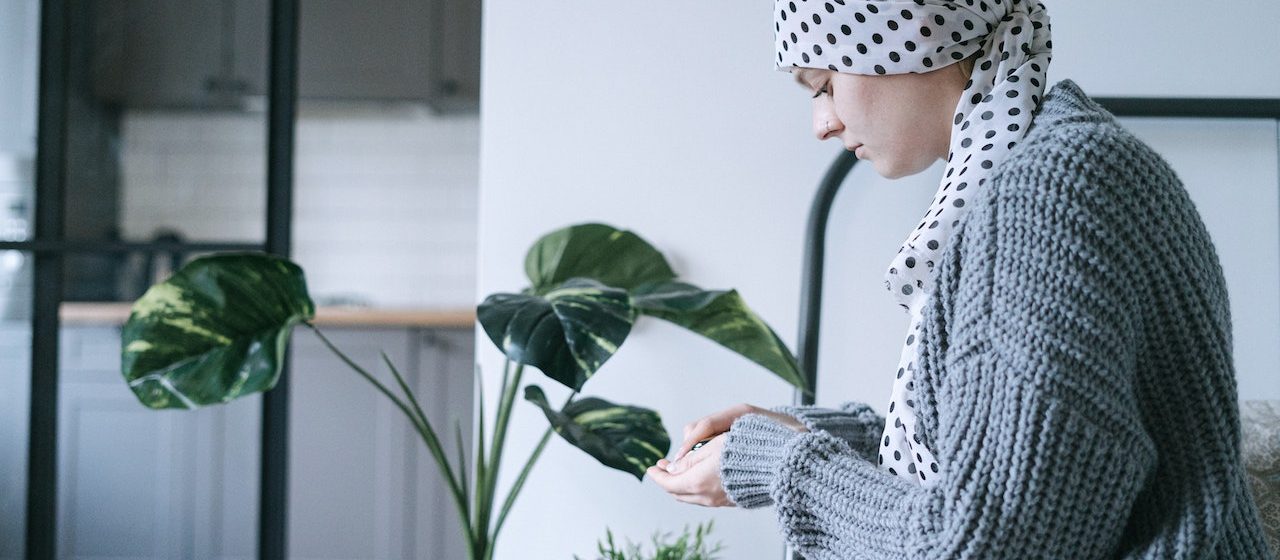 Photo by Ivan Samkov under Pexels License
This October, Get to Know More About the Advancements in Breast Cancer Treatment
Did you know that a woman has one in eight chances of developing breast cancer sometime in her life? Despite being one of the most studied illnesses, breast cancer is still the fifth leading cause of mortality among women worldwide.
Despite these staggering numbers, all hope isn't lost. The years of research on breast cancer cures have led to advancements in the early detection, diagnosis, and treatment of the disease. Consequently, these have significantly impacted the lives of countless women worldwide who have been diagnosed with breast cancer.
The 3 New Ways of Fighting Breast Cancer
In observance of Breast Cancer Awareness Month this October, Breast Cancer Car Donations seeks to educate the public about recent breakthroughs in the diagnosis and treatment of this deadly disease. Here are the three major innovations in this medical field:
1. 3D Mammography
2D x-ray mammograms were the norm in the early 90s. They produce a single image of each breast after taking pictures from each breast's front and side. Since the resulting image shows areas of overlapping breast tissue, it potentially obscures signs of breast cancer.
With the advent of 3D mammography or tomosynthesis, physicians can now take multiple images of each breast from different angles. A computer puts these images together to produce 3D views of the breasts. Since this technology allows radiologists and medical experts to see breast tissue more clearly, it reduces the patient's risk of getting a false-positive result.
2. Genomic Testing
There's no one-size-fits-all approach to treating breast cancer. In some cases, patients may not respond well to chemotherapy. This creates the need for healthcare teams to design alternative ways to treat breast cancer for patients unresponsive to treatment.
Genomic testing involves studying the patient's primary breast cancer tumor. It helps the healthcare team determine if the tumor will be responsive to chemotherapy or respond well to less aggressive therapy. Since genomic testing efficiently reduces chemotherapy exposure, it helps patients avoid extreme fatigue, weight loss, hair loss, and other debilitating side effects associated with chemotherapy.
Genomic testing is also recommended for patients with a family history of the disease. This allows for early detection of breast cancer cells, prompting a less aggressive treatment and ensuring increased survival rates.
3. Immunotherapy
Immunotherapy is a treatment course that physicians use to boost the patient's immune system, allowing it to recognize and destroy cancer cells. In the past, immunotherapy was only effective against lung cancer and melanoma because the body doesn't recognize breast cancer cells. As a result, only limited studies on immunotherapy and breast cancer were done.
However, a recent study showed that immunotherapy combined with chemotherapy can prevent the progression of two rare types of breast cancer: HER2-Positive and triple-negative breast cancer. According to the research, these types of cancer have more mutations that the body can recognize, which makes immunotherapy a potentially effective treatment against the disease.
Touch the Lives of Breast Cancer Patients in Your Area This Way
If you have a soft spot for those whose lives have been touched by breast cancer, consider donating any unwanted vehicle you may have to us at Breast Cancer Car Donations. We will use your donation to help save the lives of needy breast cancer patients in your area.
Our team will auction off your donated vehicle and use the proceeds to support the life-saving mission of our breast cancer-focused nonprofit partners. These IRS-certified 501(c)(3) nonprofits use the funding we give them to provide uninsured and indigent breast cancer patients with easy access to top cancer centers in the country as well as financial assistance to cover the costs of their treatments, doctor consultations, medications, follow-up care, and other essential health care services.
As a donor, expect to receive a receipt that will entitle you to claim the maximum tax deduction in the next tax season. We'll mail you the 100% tax-deductible sales receipt of your car after its sale.
You will also benefit from our free pickup and towing service, which is available to our donors in all parts of the United States. Plus, you can count on our team to handle all the necessary paperwork on your behalf.
Best of all, you'll have the ultimate pleasure and satisfaction of doing something extraordinary that can help save lives.
We welcome almost all types of vehicles, including those that are no longer running or those that have defective or missing parts.
For more information on our vehicle donation program, including our quick and easy donation process, head over to our FAQs page. If you have any questions or concerns, feel free to call us anytime through our toll-free hotline at 866-540-5069. You may also write to us here.
Reach Out to Breast Cancer Sufferers Today!
Make this year's Breast Cancer Awareness Month more meaningful by making an impact on the lives of breast cancer sufferers in your community. You can make that happen with your vehicle donation. If you're ready to jumpstart your donation process, call Breast Cancer Car Donations at 866-540-5069 or fill out our secure online donation form now!