Blood Donation Myths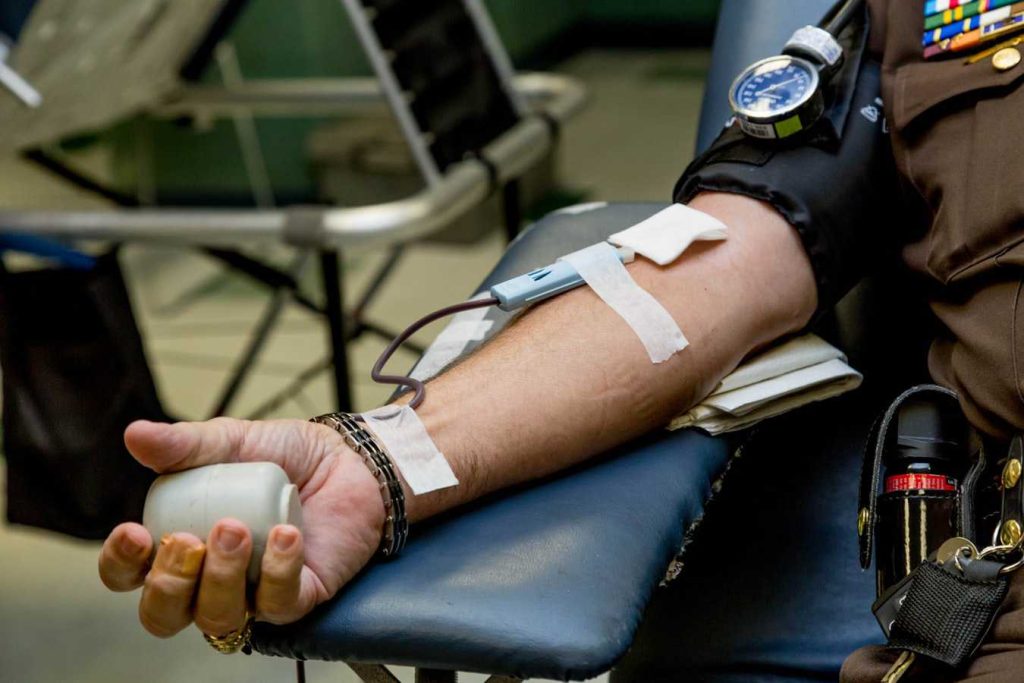 National Blood Donor Month: 5 Biggest Blood Donation Myths Debunked!
Did you know that the inclement weather that's usually experienced during the winter months has often led to the cancellation of blood donation drives? During this season, many people can't donate their blood even if they want to because of flu and other seasonal illnesses that affect them. Since January is National Blood Donor Month, we at Breast Cancer Car Donations encourage you to roll up your sleeves and donate some blood.
What Are the Top Blood Donation Myths that Need to Be Debunked?
Although some people look at blood as though it's the stuff that nightmares are made of, in reality, however, blood is needed to save the lives of people who have severe wounds and are in need of surgery.
The demand for blood and platelet donations remains at an all-time high. Unfortunately, some people are discouraged from donating blood because of blood donation myths spread by those who don't know much about the process. To help separate facts from fiction, Breast Cancer Car Donations is here to debunk the 5 biggest blood donation myths:
MYTH 1: Donating blood is extremely painful.
When you donate blood, the only pain you'll get to experience is nothing more than a pinprick as the needle enters your skin. You may also feel a slight pressure on your arm because of the tourniquet. In some cases, a nerve may twinge or the needle entry may leave a small bruise.
MYTH 2: Blood donation is a lengthy process.
Did you know that it only takes less than 15 minutes to complete the process of donating blood? Even if you consider the average time spent on the donor's initial screening, you'll be able to successfully donate your blood in less than an hour. However, if you're trying to donate platelets, the blood donation process may take more than an hour to finish.
MYTH 3: HIV can be contracted.
While it's true that HIV can be transmitted through contaminated needles, you won't have to worry about this when you decide to donate blood in the United States. Since sterility is strictly maintained all throughout the process to avoid infection, needles are never reused. Instead, sterile new needles are used each time and these are properly discarded.
MYTH 4: People with tattoos are not allowed to donate blood.
Individuals with tattoos and piercings can still donate blood if a state-regulated, single-use apparatus was used for tattooing and piercing.
MYTH 5: Vegetarians aren't allowed to donate blood.
If you're a vegetarian who wants to make a positive impact on your community by becoming a blood donor, don't let anything stop you from doing so. However, you'll need to take iron supplements on a regular basis because it may take longer for you to recover the iron you've lost from the blood donation.
Help Save Lives Today!
Aside from donating blood, you can also help save lives by donating a vehicle to us at Breast Cancer Car Donations. You can do both life-saving measures on National Blood Donor Month this January!
When you donate your unwanted vehicle to us, we'll auction it off and use the proceeds to help fund the comprehensive breast health programs and services of our IRS-certified 501(c)3 nonprofit partners. These nonprofits provide comprehensive breast cancer prevention, education, and treatment services to all needy individuals needing them.
While your vehicle donation will provide breast cancer patients and their families with the resources to fight the life-threatening disease, you, too, will benefit from your charitable deed. Aside from our free towing services, you'll enjoy a top tax deduction from your donation.
We accept donations of nearly all types of vehicles regardless of their age or condition wherever you are in the United States.
For more information on Breast Cancer Car Donations, check out our FAQs page. If you have questions about our donation process and other related matters, you may call us at 866-540-5069 or send us a message online.

Touch Hearts with Your Vehicle Donation
The ultimate aim of observing National Blood Donor Month this January is to save people's lives. You can achieve the same purpose by making a vehicle donation to Breast Cancer Car Donations. Call us at 866-540-5069 or fill out our online donation form and touch the hearts of many with your car donation now!