Best Ways to Show You Care on National Grief Awareness Day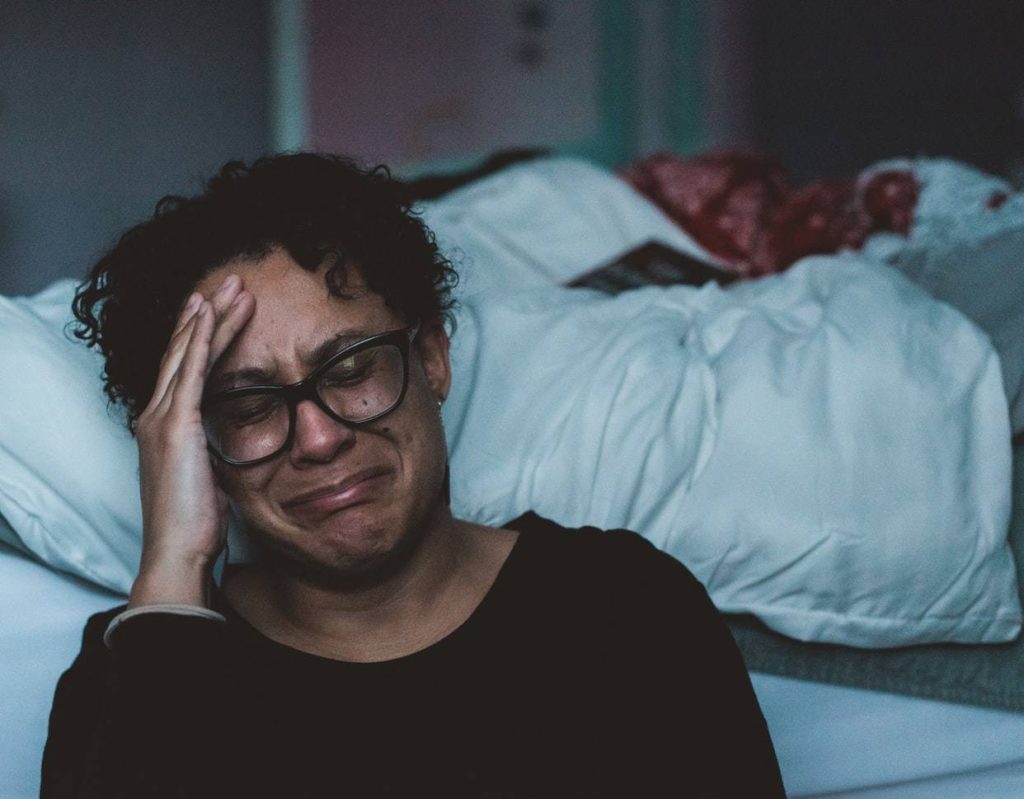 On August 30th, Show Compassion to Grieving People
Everyone experiences grief at certain points in their life. It's something that makes even the strongest person crumble. It's often brought on by the loss of life by those close to us, such as a family member or a friend or a beloved pet.
Emotions will flood through you, ranging from shock, sadness, anger guilt, and disbelief.  Dealing with it is never easy and may seem impossible at times, which may have an effect on your physical health, sleeping patterns, and mental state.
August 30th of every year aims to raise awareness about grief, its effects, how people deal with it, and how you can help persons cope with their grief.
A woman from Kansas named Angie Cartwright founded National Grief Awareness Day in 2014. She had experienced much pain and grief in her life. She lost her baby sister, her husband (in a car accident), and her mother (drug overdose).
On National Grief Awareness Day this August 30th, help other people deal with their grief and strive to show compassion to those who badly need it.
How You Can Support Grieving People
Grief can be easier to deal with when other people are there to provide comfort, consolation, and support. They serve as pillars that the grieving person can lean on until they are strong enough to stand by themselves. It takes time for grief to heal, which is why the healing process should never be rushed.
Those going through grief don't always need advice or lectures. They simply need to know that people are there for them.
On National Grief Awareness Day, here are three ways of helping those who are grieving:
Your presence is often enough.
Though we mean well when we try to console people by giving them advice, we don't always need to do so. Listening is more important than talking. Being there is more important than trying to say things and sometimes making the situation even worse
Ask the grieving person if there's anything you can do for them. Offer to do their chores at home, watch their kids, do a specific task, help with the funeral arrangements, or just offer them your shoulders to cry on.
Support a grieving person for the long haul. People grieve long after the funeral is over, or months after the experience they went through. They'll need your support not just for a week or two, but for months or even years for some.
Certain days can be particularly hard for those grieving, such as birthdays, anniversaries, or holidays, Christmas in particular. Those days can trigger and re-awaken grief, so you should reach out and let the grieving person know that you're always there for them.
Lessen Grief By Caring for Those with Breast Cancer

Breast cancer is a major source of grief in the world. It has taken countless lives and continues to take more every year. With each death brought on by this disease, the family and close friends of the deceased are afflicted with grief.
While cancer recoveries and survival stories bring hope to those fighting off this life-threatening disease, their optimism is dampened by their inability to get the best medical treatment due to its high cost, which they simply can't afford. Many breast cancer patients don't have medical insurance to help them get proper treatment.
You can easily extend a helping hand to these suffering patients. If you have a car that you no longer need, you can use it to help save their lives. All you have to do is to donate that vehicle to Breast Cancer Car Donations.
We'll sell your auto donation and use the proceeds to help fund the nonprofit organizations that we are in partnership with. Thanks to the funds they get from us, these nonprofits get to sustain their delivery of comprehensive breast health services to their beneficiaries, particularly to uninsured and underserved breast cancer patients.
These patients are allowed easy access to medical facilities where they can undergo full treatment. These charities also provide breast cancer survivors with follow-up care. Other beneficiaries get to receive free breast cancer screening and prevention and education services.
When you donate a vehicle to us, we'll take care of everything, including the free pickup and towing of your vehicle wherever it is located in the country.
Since our partners are IRS-certified 501(c)3 nonprofit organizations, your donation will entitle you to receive a maximized tax deduction in the next tax season.
If you want to know the various types of vehicles that you can donate, you can check them out here.
For more information about our donation program, feel free to visit our FAQs page. Give us a call at 866-540-5069 or contact us here if you have any inquiries or concerns.
Donate a Car to Help Save Lives Today!
Use your unwanted car to help save the lives of destitute breast cancer patients in your community. Donate it to us at Breast Cancer Car Donations. Call us at 866-540-5069 or fill out our online donation form now!