Best Vehicles for Snowy Places: 2021 Edition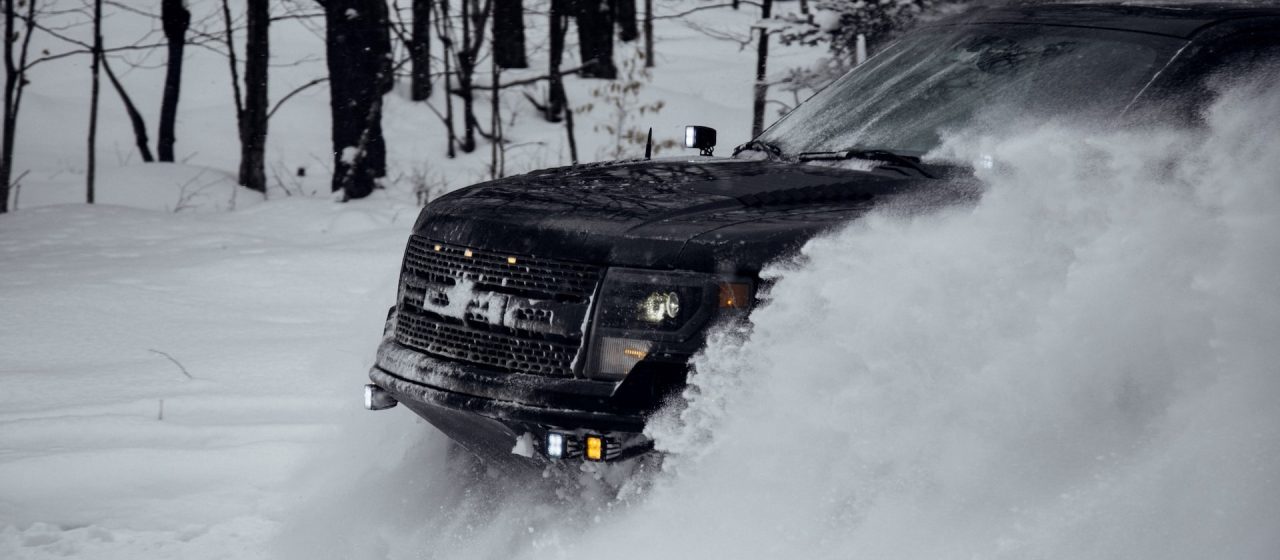 Photo by Richard Ciraulo under Unsplash License
Top Cars for Winter Driving
If you live in one of the snowy places in the country, you'll need a vehicle that's ideal for all-season driving. It should be able to sit high off the ground and endure the extreme cold elements. Of course, you'll want to look for one that has great heating features, too.
The best cars for snowy weather are those that provide a sense of security when you're driving even on the harshest winter days. The question is, what might these models be? Here are some of 2021's best vehicles for snowy places as listed in the U.S. News & World Report.
1. 2020 Ram 1500
With a refined interior, great fuel economy, and a stellar tow rating, the Ram is a top pick for drivers who reside in chilly places. Its ride quality and rear-seat legroom are features that make it a strong contender in the full-size pickup truck class. You'll be even more impressed with the truck's leather seating, real wood trim, wireless device charging, power running boards, and 12-inch touch screen.
The Ram is available in rear- and all-wheel drive format, along with a choice of four engines. It provides an option for heated seats, which is just perfect for winter.
2. 2020 Mazda3
The Mazda3 is a phenomenal well-rounded compact car that's easy and fun to drive. Whether you go for the sedan or hatchback, you'll be getting yourself an agile car with responsive braking and steering plus a peppy engine. Its outstanding performance and high-end interior help it stand out in a highly competitive segment.
Unlike its main rivals the Toyota Corolla and Honda Civic, the Mazda3 can be purchased with an all-wheel drive. The ride remains comfortable even over rough surfaces. It can also easily balance accelerative force and fuel economy, thanks to its 186-hp cylinder. For its comfort and safety features, the small car offers dual-zone automatic climate control, blind-spot monitoring, a  moonroof, heated front seats, and a head-up display, which is especially useful when you want to focus on a slippery road without shifting your eyes to the infotainment screen or dashboard.
3. 2020 Ford Ranger
The 2020 Ford Ranger pretty much has everything you're looking for in a small truck — a powerful turbocharged engine, good fuel economy, high towing and hauling capabilities, and plenty of high-tech features, including a user-friendly infotainment system. While its cabin may appear dated with the not-so-appealing quality of its materials, the Ranger's comfortable front and rear seats may just make up for them.
The truck is a standard rear-wheel drive, but a four-wheel-drive can still be added to all trims. Among the numerous features that make it one of the most superb picks for winter driving are its underbody skid plates, heated seats, crawl control, terrain management system, off-road tuned suspension, and a locking rear differential.
4. 2021 Kia Telluride
With an upscale interior, a vast cargo hold, and an airy seating space that can hold up to 8 passengers, the 2021 Kia Telluride is worth your money. The three-row SUV is convenient and relaxing to drive, no matter what the weather is. Its refined V6 engine also gives you that extra boost of confidence.
In terms of adding an all-wheel drive, it only costs an additional $2,000 on all trim levels, which is not that bad. Other add-ons that can entice you to buy the Telluride would be its heated steering wheel, heated and ventilated front seats, automatic high-beam headlights, a surround-view camera, rain-sensing wipers, and six USB ports throughout the cabin.
5. 2021 Subaru Outback
You can count on the 2021 Subaru Outback to help you get through a super snowy day. It provides a comfy and smooth ride, proficient off-road capabilities, a cabin filled with high-quality materials, and plenty of cargo space. It is one of the few vehicles in the wagon segments that come with standard all-wheel drive.
What's more, the Outback has 7 different trim levels to choose from, all of which are ideal for navigating winter weather. Some of its other standard features include hill-descent control, 8.7-inches of ground clearance, and X-Mode for off-pavement adventures.
Help Us Save the Lives of Breast Cancer Patients
If you have an old car that's no longer suitable for snowy weather, you can still make the best use of it by donating it to us at Breast Cancer Car Donations. We'll use this vehicle to help save the lives of needy breast cancer patients in your area.
We'll place your vehicle up for auction, with the proceeds going straight to leading breast cancer-fighting nonprofit organizations that are in partnership with us. These IRS-certified 501(c)(3) nonprofits use the funding to sustain their delivery of life-saving breast health services to their beneficiaries.
Thus, thanks to your generous heart, many uninsured and underprivileged women in your area will be able to gain access to medical facilities where they can receive free screening, full treatment, and follow-up care.
You will also be getting benefits from your donation. We'll promptly mail you the 100% tax-deductible sales receipt of your car once it gets sold. The receipt will qualify you to claim the maximum tax deduction in the next tax season.
We'll also haul your vehicle away for free and take care of your donation paperwork.
The most satisfying reward, however, is the sincere joy and fulfillment you'll experience when you know how your charitable deed can positively impact so many lives.
You can donate any type of vehicle, and we won't even mind if it has dents, scratches, or malfunctioning parts. We can also collect your donation wherever you are in the United States since we operate in all 50 states.
For more information on our vehicle donation program, including our quick and easy donation process, feel free to check out our FAQs page. If you have any questions or concerns, just contact us at 866-540-5069 or send us a message here.
Convert Your Jalopy into a Cancer-Fighting Tool Today!
There's no better time than now to show your support for the destitute breast cancer patients in your community. Call Breast Cancer Car Donations at 866-540-5069 or fill out our online donation form to get started with your car donation now!