Best Vehicles for Road Trips: 2021 Edition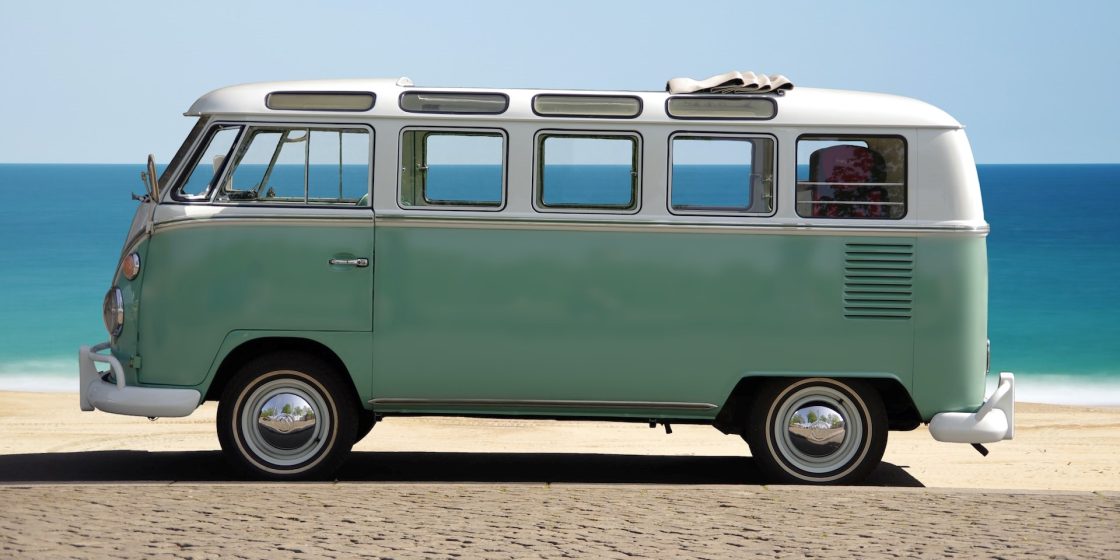 Photo by Ingo Doerrie under Unsplash License
Road Trips Will Never Be the Same Again with These 6 Cars
Road trips are always fun. Whether you're taking a weekend off to the mountains or you're heading to another town to visit your family, traveling in your car gives you a feeling of lightness and brings a sense of calmness to your mind.
However, a fun road trip might depend on the vehicle you're using. Not all cars are well suited to endure long hours on the road. The last thing you'd want is an engine problem that suddenly disturbs your peace of mind as you're driving along.
Ideal road trip cars come with super comfy seats, lots of fantastic features for entertainment, and of course, a spacious area for your gear and luggage. If you're on the hunt for the latest models that are tailored for long trips and getaways, you're at the right place. Breast Cancer Car Donations gives you these 6 best vehicles for road trips for 2021:
(1) 2020 Ford Mustang Convertible
Nothing's more American than road tripping in the countryside with a symbolic American car. Yep, we're talking about the legendary Ford Mustang. Its 6th gen model has to be the most refined version to this day.
Not only does it have the best interior of any pony car preceding it, but it also has an independent suspension setup rear and front. Recently, Ford upgraded this model with additional tech features, including a digital instrument cluster that lets you keep an eye on important road-trip metrics like speed, distance to empty, and tunes blasting loudly through the speakers. Plus, you have the option to install the SYNC 3 infotainment system, which includes an 8-inch touch screen and smartphone connectivity as well as the Safe & Smart package for the most popular safety features.
(2) 2020 Honda Ridgeline
If pickups are more of your style, the 2020 Honda Ridgeline should be a top choice. It has innovative features that most trucks don't offer. From an available Honda Satellite-Linked Navigation System and an automatic climate control system to a truck-bed audio system, the latest technology is always at your fingertips.
Although its bed may be on the small side, the Ridgeline has a built-in cubby just below the bed floor with a drain. You can use it as a cooler for on-the-spot tailgate, camp, or beach parties. As for safety, this comfortable pickup truck comes with the Honda Sensing suite of driver assistance features.
(3) 2020 Toyota Prius
For a road trip car with maximum fuel economy, the 2020 Toyota Prius is, without a doubt, your best bet. The Eco model gives up to 58 mpg on the freeway and boasts of a total range of more than 600 miles.
If that's not impressive enough, the Prius has enhanced its interior quality and driving dynamics. For the first time, it now comes with three trim levels. You may choose the plug-in Prime model if you prefer to add a few miles of electric-only driving without pulling over to charge a battery-electric car. Also, its reasonable price has made it a favorite among drivers looking to save fuel.
(4) 2020 Mazda MX-5
The Mazda MX-5 Miata has been a favorite of sports car aficionados since its introduction in 1989. Fast forward to now, it remains one of the most well-loved and iconic vehicles around the world. Its expertly balanced chassis, six-speed manual, and engine that's eager to rev are just among the many reasons that make it a great pick for anyone who loves road trips.
Best suited for solo or two-person trips, the Miata features enough modern gadgetry to keep you as entertained as possible. It boasts of a touchscreen infotainment system with an easy-to-reach control knob and hard buttons on the center control, Bluetooth connectivity, and a CD player.
(5) 2020 Honda HR-V
A subcompact car doesn't automatically mean that it can't be spacious, and the 2020 Honda HR-V proves you just that. The smallest Honda crossover provides ample space and a folding rear seat that maximizes cargo capacity.
The Japanese-based company made some mechanical and superficial changes to its previous HR-V model. The most prominent upgrades include heated front seats, a sunroof, passive entry, and more driver assists. Its "Magic Seat" interior layout allows passengers to configure the cabin in 5 different modes (normal, tall, split, utility, and lounge), making it easier to carry just about anything
(6) Volkswagen Westfalia Camper
Don't like spending the night in some low-budget hotel or inn? Well, it looks like you've just found the perfect vehicle for your next road trip.
A German company, Westfalia, made history after introducing Volkswagen vans with improvised living quarters and pop-top campers. It offered various configurations over the years, including models with foldout seats and tables, side tents, stoves, portable chemical toilets, sinks, and even refrigerators. Unfortunately, its partnership with VW ended in 1999 when DaimlerChrysler purchased the company's conversion division.
Donate an Unneeded Vehicle to Help Save Lives
Did you know that you can use your old and unwanted car to save the lives of needy breast cancer-stricken women in your community? That will happen when you donate that beater to us at Breast Cancer Car Donations.
As soon as we get hold of your vehicle, we'll auction it off to generate funds for our nonprofit partners. Like us, these IRS-certified 501(c)(3) nonprofit organizations are fully committed to helping destitute breast cancer patients overcome their struggles and beat the disease. The proceeds will enable them to provide their beneficiaries with easy access to top medical facilities as well as financial assistance to cover the cost of their treatments, physician visits, medications, and follow-up care. Other beneficiaries get to receive free breast cancer screening and prevention and education services.
To repay you for your generous deed, we'll mail you your vehicle's 100% tax-deductible sales receipt within 30 days after its sale. The receipt will entitle you to receive the maximum tax deduction in the next tax season.
We will also haul off your vehicle at a date, time, and place of your choice, and don't worry, it's totally free of charge. We offer free towing to our donors in all parts of America.
However, the greatest reward for your act of charity is the feeling of pure joy and contentment when you realize that you can be a life-saving hero in your community.
We accept almost all types of vehicles in our donation program. We gladly take vehicles even if they have dents, scratches, or defective parts.
For more information on our quick and easy donation process, you may check out our FAQs page. If you have any inquiries, feel free to send them here or give us a call at 866-540-5069.
It's Time to Make a Difference
Turn your clunker into a life-saving instrument today. Call Breast Cancer Car Donations at 866-540-5069 or fill out our online donation form to make your car donation now!