Best Vehicles for New Drivers: 2021 Edition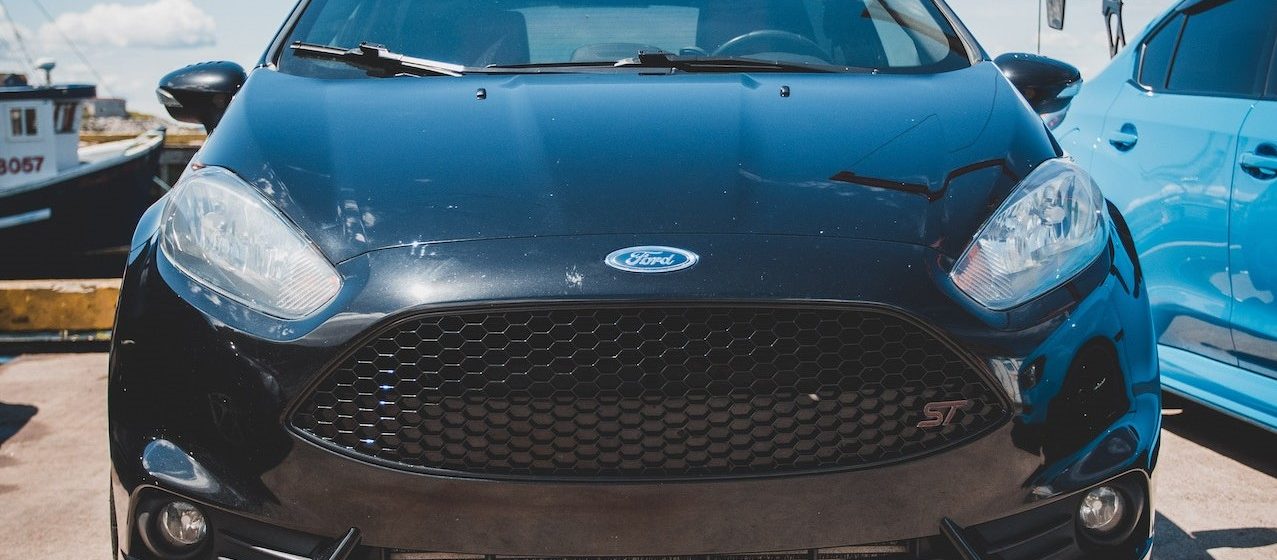 Photo by Erik Mclean under Pexels License
What Should Your First Car Be?
An ideal first car for a newbie driver should be safe, reliable, and of course, affordable. If you've just passed your driving test a few days ago, we're pretty certain that you're on the web doing your research and looking for options.
We at Breast Cancer Car Donations would love nothing more than to help you find an automobile that fits your needs and desires. We've made sure that the cars listed below are comfortable and easy to drive while having reasonable price tags at the same time. Here are the best vehicles for new drivers:
1. Ford Fiesta
The stylish and sophisticated Ford Fiesta makes an excellent choice for a first car. While it may be a small car, it's bound to put a huge smile on your face when you drive it around town. It has great value, is efficient, and truly fun to drive.
The Fiesta's standard six-speed manual gearbox is a joy to use, and its comfortable seats and good driving position make it even more appealing to a new driver. Its turbocharged 1.0-liter petrol Ecoboost engine is a bonus.
2. Toyota Corolla
For new drivers, the 2020 Corolla is an absolute decent buy. It offers a variety of features that provide its driver an extremely smooth ride. The best part about it is the fuel economy you get out of it. It sips just one gallon of gas every 32 miles on average, and once you take it to the highway, that number jumps to 43 mpg.
As if that's not impressive enough, the Corolla is loaded with safety features. It received 5 out of 5 stars in the National Highway Traffic Safety Administration's overall safety rating and a "good" score in the Insurance Institute for Highway Safety's six crash tests.
3. Volkswagen Polo
The VW Polo should definitely be your pick if you're looking for a car with a well-built interior that's equipped with cutting-edge tech. Don't let its small exterior fool you, however, since it actually has a roomy cabin once you hop in.
The Polo brings you a sense of calmness as you're driving, and it lets you take on twisty country roads with ease. It also comes with automatic emergency braking that will instantly apply the brakes as soon as it senses an obstacle on the road, giving you that extra peace of mind.
4. Nissan Frontier
If you're not like most new drivers and would rather have a pickup as your first car, the Nissan Frontier is a great choice to get those feet wet. Though it's far from being the best pickup in the market, it comes with a satisfactory 152-horsepower and a reasonable price. Plus, it offers you an option to choose between a five-speed manual or a five-speed automatic transmission.
5. Hyundai i10
While it may not be the most attractive city car around, the Hyundai i10 is a reliable and surprisingly spacious all-rounder that can boost the confidence of a first-time driver. It's cheap to buy and run, it's easy to park, and it comes with a good amount of standard safety kit and a practical boot. You might want to go for an SE version especially since you're just starting out.
6. Peugeot 208
With its striking looks, fantastic interior, cheap-to-run economical engines, and generous levels of equipment, the Peugeot 208 can be anyone's ideal first car. It prides itself as being the first small car to offer diesel, petrol, and electric options. The fact that you have the option of a superb electric version makes it stand out from the majority of small vehicles.
7. Toyota Yaris
An all-rounder and one of the most reliable first cars you can own, the sporty Toyota Yaris is extremely fun to drive with great fuel economy. It comes with a petrol-electric hybrid power, which no other small car can offer. However, if you easily get annoyed by a noisy engine, especially as you're accelerating, then the Yaris might not be for you.
8. Fiat 500
If you want your first car to look as stylishly retro as possible, the iconic Fiat 500 might just be your perfect match. Apart from its distinctive looks, the electric car has an impressive 199-mile range and is equipped with tons of customizable options. It's also nippy and light to drive around.
Help Save the Lives of Breast Cancer Sufferers
Your old clunker can be a life-saving instrument for the needy women in your community who have been diagnosed with breast cancer. When you donate it to us at Breast Cancer Car Donations, you'll enable them to receive proper medical care and treatment, making it possible for them to survive the disease.
We will auction off your vehicle and use the proceeds to support the critical programs of IRS-approved 501(c)(3) breast cancer nonprofit organizations that are in partnership with us. The funding will help them in providing their beneficiaries with comprehensive breast health services.
Thus, thanks to your donation, uninsured and destitute breast cancer patients in your area can gain free and easy access to top medical facilities where they can undergo full treatment, including chemotherapy, radiation therapy, surgery, and many other services.
In exchange for your contribution, we'll send you the 100% tax-deductible sales receipt of your car by mail within 30 days after its sale. This receipt will entitle you to claim the maximum tax deduction in the next tax season.
You will also benefit from our free towing service, which is available nationwide.
However, the best reward you'll get is the feeling of joy and satisfaction when you realize that you can impact so many lives through your auto donation.
We take almost all types of vehicles for our donation program. We also don't mind accepting damaged vehicles or those that have malfunctioning parts.
If you have any questions, you may reach us anytime at our toll-free hotline 866-540-5069 or you may send us a message here. For more information on our vehicle donation program, just visit our FAQs page.
Make Your Car Donation Today!
Use your unwanted car to help women beat breast cancer. Call Breast Cancer Car Donations at 866-540-5069 or fill out our online donation form to become a breast cancer lifesaver now!