Best Vehicles for Commuting: 2021 Edition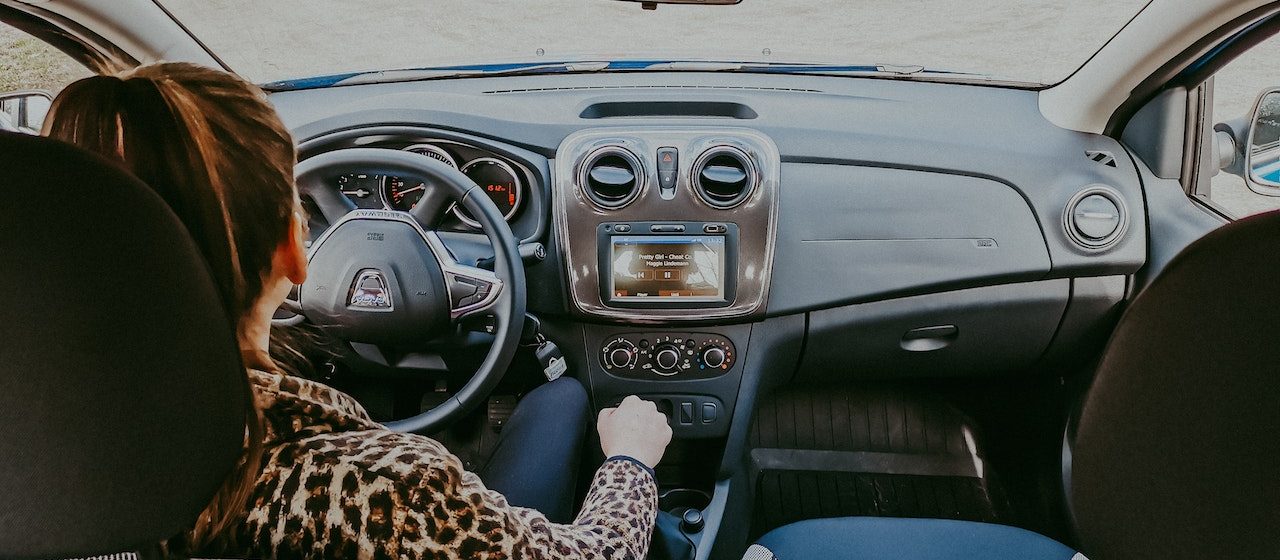 Photo by Robert Nagy under Pexels License
This Guide Will Help You with Your Decision-Making
Many drivers nowadays are looking for vehicles designed for long commutes. They want highly reliable cars that are fun to drive and fuel-efficient at the same time. Although a big SUV might sound ideal for a weekend trip to the mountains, a commuter vehicle should be the perfect choice when it's compact and equipped with plenty of tech features and active safety systems.
If you have plans to buy a commuter car in the not-so-distant future, the list below should be able to help you with your decision-making. Here are 6 of the best vehicles for commuting:
1. 2020 Nissan Rogue Sport
If you prefer a small, reliable SUV that comes with plenty of cargo space, the Nissan Rogue Sport would be an excellent choice. Not to mention, it offers loads of standard tech and safety features, as well as roomy front seats. Among its assortment of desirable features are smartphone connectivity, a 7-inch touch screen, satellite radio, hands-free text messaging, Bluetooth, and Nissan's Safety Shield 360 suite of driver-assistance features.
While the Rogue Sport's front seats are comfy and spacious, don't expect the rear seats to be the same — they're cramped for adults. The subcompact SUV also suffers from an underpowered engine. Nevertheless, with its wealth of standard driver assistance and tech features, it provides an overall pleasant ride.
2. 2020 Hyundai Ioniq
Although there are many things to love about the Hyundai Ioniq, nothing surpasses its exceptional fuel economy. This hatchback is available in different trim levels and has various powertrains, making it a top pick for fuel-conscious drivers.
Additionally, it comes with lots of standard technology, including an 8-inch touch screen infotainment system, HD and satellite radios, smartphone connectivity, dual-zone automatic climate control, and stop-and-go adaptive cruise control. With its interior made of recycled and environmentally friendly materials, the Ioniq is definitely one of a kind. It may not ride or handle as well as its competitors, but it corners well and delivers peppy acceleration.
3. 2020 Buick Encore
With an upscale cabin, a cushioned ride, and an easy-to-use infotainment system, the Buick Encore makes a solid choice for small SUV shoppers. It gives commute drivers peace of mind, thanks to its above-average predicted reliability rating. Both of its front and back seats are spacious enough to hold adults comfortably.
As for its standard tech features, the Buick offers an 8-inch touch screen, a WiFi hot spot, satellite radio, proximity keyless entry, smartphone app integration, and GM's QuietTuning system, which helps block unwanted road noise. Despite its good fuel economy, however, the SUV doesn't deliver strong acceleration.
4. 2020 Kia Forte
If you're on a tight budget, then this compact car should be your best bet. The winner of the U.S. News' 2020 Best Compact Car for the Money award, the 2020 Kia Forte surely gets you a lot for a little. It has plenty of standard tech and safety features, delivers sufficient power, and offers one of the lowest starting prices in the compact car category. Plus, it has an upscale and well-made cabin and an outstanding amount of trunk space, making it ideal for long-distance travel.
When it comes to the Forte's features, they'll leave you satisfied. It touts a user-friendly infotainment system with Android Auto and Apple CarPlay. For its standard safety features, it offers automatic emergency braking, driver attention monitoring, and lane-keep assist. It's no surprise that the Forte is one of the best compact vehicles for commuting around.
5. 2020 Chevrolet Equinox
The Chevy Equinox possesses many qualities that make it a great compact crossover for commuters. It offers stellar gas mileage, easy-to-use tech features, and steady handling capability. Predictably, it has earned a perfect reliability rating.
Although the Equinox's cabin isn't as fancy as those of its competitors, it comes with several standard niceties. These include a 7-inch touch screen infotainment system, a WiFi hot spot, Apple CarPlay, and Android Auto. Also, it provides pedestrian detection, lane keep assist, and forward automatic emergency braking as a safety standard.
6. 2020 Hyundai Sonata Hybrid
Its spacious interior, above-average safety scores, terrific fuel economy, and overall comfort are just among the many reasons that make the Hyundai Sonata Hybrid a great option for those looking for quality commuter cars. The fully redesigned hybrid boasts an easy-to-use infotainment system along with adult-friendly seating in both rows. It's one of the most well-rounded cars in the hybrid and electric car category.
Like many hybrid and electric vehicles, however, the Sonata suffers from touchy regenerative brakes. Then again, it is covered by an industry-leading warranty and has earned high marks for both safety and reliability.
Save Lives with a Simple Auto Donation
If you have a spare car that you don't use anymore, we at Breast Cancer Car Donations will be more than happy to take it off your hands. We will turn it into a life-saving tool for needy women who are struggling with breast cancer. Together, we can save their lives.
We will auction off your vehicle and distribute the proceeds to our nonprofit partners. These IRS-certified 501(c)(3) nonprofit organizations use the funds we give them to deliver a range of breast health services in various communities throughout America. Thanks to your donation, destitute breast cancer patients in your area can gain free and easy access to top medical facilities where they can undergo complete treatment and follow-up care, among many other services.
In not more than 30 days after selling your vehicle, we'll mail you its 100% tax-deductible sales receipt. This will entitle you to claim the maximum tax deduction in the next tax season.
We offer free towing to our donors in all parts of the U.S. We will also handle all paperwork in behalf of our donors. That's how much we value everyone.
Furthermore, nothing will ever compare to the feeling you'll experience when you know how your gift can impact the lives of the struggling breast cancer patients in your community. It's certainly something you'll never forget.
We accept almost all types of vehicles regardless of their age or condition. You may visit this page to get a complete idea of what we usually take as donations.
For information on our quick and simple donation process, tax deductions, and other important matters, just head over to our FAQs page. If you have any questions for us, you may reach us at 866-540-5069 or you may send us a message here.
Help Beat Breast Cancer Today!
There's no better way to get rid of an ancient clunker than by donating it for the benefit of needy women in your area who are afflicted with breast cancer. Call Breast Cancer Car Donations at 866-540-5069 or fill out our online donation form now!