Best Vehicles for a Large Family: 2021 Edition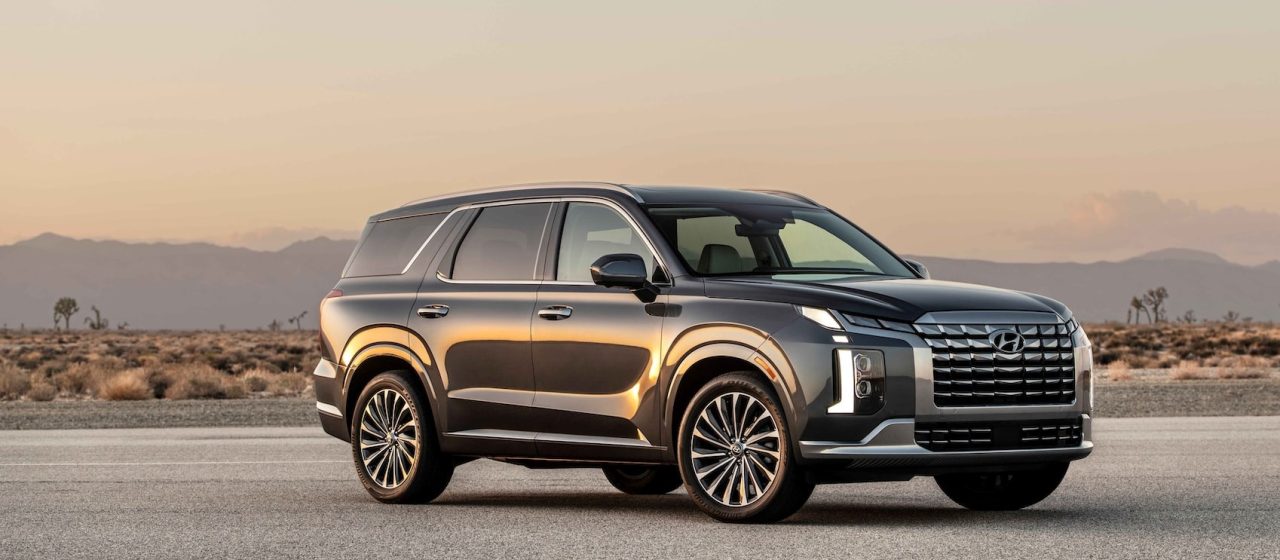 Photo by Hyundai Motor Group under Unsplash License
Six of the Best Cars That Can Fit a Large Family
Finding the perfect family car can be an intimidating task, especially if you have three or more kids. You're looking for a vehicle that's not only reliable and has great safety features but also roomy enough to hold the entire brood. Not to mention, it should have a massive trunk space where you can store all those parenting essentials.
While looking for a brand-new family car, you might be having trouble figuring out which model is best suited for your family. From spacious hybrids and fun SUVs to vans and pickup trucks loaded with safety options, you have so many models to choose from.
To help you out, here are six of the best vehicles for a large family in 2021. The cars listed below have been rated based on seating and cargo volume, safety and reliability, availability of family-friendly features, and professional automotive reviews.
(1) 2020 Toyota Sienna
A finalist for the 2020 Best Minivan for Families from US News & World Report, the Toyota Sienna is a delight to drive around with your spouse and kids. It boasts a fast and powerful V6 engine as well as impressive interior space that can fit a family of eight. It's one of only two minivans that offer all-wheel drive, with the Chrysler Pacific as the other.
Although its infotainment system is a bit outdated than those of its rivals, the Sienna will never let your youngsters down when it comes to entertainment. It gives you Apple CarPlay, Amazon Alexa, a WiFi hot spot, and a 7-inch touch screen. You can also rely on it for maximum safety as its safety features include lane departure warning, front collision warning, pedestrian detection, adaptive cruise control, lane keep assist, and a rearview camera.
(2) 2021 Volkswagen Atlas
Relatively new to the midsize SUV class yet is already making a big name is the 2021 Volkswagen Atlas. This family-friendly car is available in two- and three-row variants. It has a large cargo area but rides and handles well for an SUV of its size. Consumer Reports praised it as "surprisingly agile handling for its size."
The 7-seater beauty can be great for long rides, whether a weekend getaway to the mountains or a day trip to the beach. Not only will your little ones enjoy the view from the panoramic sunroof, but they can also keep themselves amused with whatever's being played on the Android Auto or Apple CarPlay. Plus, storing your camping or beach paraphernalia wouldn't be a problem as you can easily store them in the second and third rows.
(3) 2021 GMC Yukon
Among large, three-row family-hauling vehicles, the 2021 GMC Yukon is a top contender. The SUV is ideal for big families who need lots of space for their stuff. Unlike its previous versions, this year's Yukon is better equipped, with more cargo space, a more spacious cabin, and a roomier trunk that can easily fit bikes, strollers, luggage, and even your pet.
In case you're wondering about its attributes, the Yukon comes with a 10.1-inch screen that resembles an iPad, a hands-free liftgate for easy access into the trunk, in-car WiFi, optional wireless device charging, and a remote start system that lets you warm the vehicle up before everyone gets in. Also, with a Power-Assist fold and a walk-through console on the second-row captain's chairs, your kids wouldn't have a hard time getting to the third row if they wanted to.
(4) 2021 Hyundai Palisade
If you're looking for a hefty family hauler that spells fancy, the Palisade might just be the one for you. The roomy 8-seater SUV has a lot to brag about — a luxurious interior, large cargo hold, heated and ventilated seats, in-car intercom, and a slew of safety options. Thanks to its well-cushioned ride quality and surefooted handling, driving your family around will never be stressful again.
Of course, like any other good family car out there, the Palisade comes with plenty of safety features. To name a few, it has a lane-keeping assist, blind-spot collision avoidance assist, safe exit assist, surround-view monitor, and driver attention warning, which automatically sounds once it detects driver fatigue or inattention.
(5) 2021 Kia Telluride
It would be an honor to own the 2021 Kia Telluride. It has been named as one of the Best Cars and Trucks for 2021 by Car & Driver magazine. The sophisticated midsize SUV can fit eight passengers of all frames. It is also loaded with tech features to satisfy the kiddos, including Apple CarPlay, Android Auto, and an 8-inch touch screen. Also, you won't be having any trouble looking for your car in a crowded parking lot anymore, thanks to its Find My Car system.
If peace of mind is at the top of your priority list, the Telluride will surely give you that. It is packed with advanced safety features that many SUVs can only wish they have. Among its safety features are smart cruise control, lane-keeping technology, blind-spot view monitor, rear occupant alert system, head-up display, and emergency braking and warning system. Oh, and did we mention that it comes with the mighty V6 engine?
(6) 2020 Honda Odyssey
The final spot in our list (which isn't in any particular order by the way) belongs to the Honda Odyssey, the winner of the U.S. News & World Report's 2020 Best Minivan for Families award. While we can't deny that it's one of those typical mom cars, it has everything parents need for hauling their tots and teens around. If you're a neat freak, its built-in vacuum cleaner might be the one to seal the deal.
The eight-seater Odyssey has an abundance of family-friendly features that are made not only to keep everyone entertained but also to make things much more convenient. Your kids will never get bored during long trips as they'll be busy watching their favorite movies played on the DVD and folding 10-inch screen. They can also play games on Apple CarPlay or Android Auto. The interior camera should help you keep an eye on those at the back. With its "Cabin Talk" feature, you can communicate clearly with your rear passengers.
Let's Save Lives Together
We at Breast Cancer Car Donations would like to invite you to join us in our mission to save the lives of needy women who are battling breast cancer. By donating your extra vehicle to us, you'll be helping them beat the disease.
We'll place your vehicle up for auction and distribute the proceeds to our IRS-certified 501(c)(3) nonprofit partners. These nonprofits use the funding to provide their beneficiaries with easy access to medical facilities where they can undergo all types of treatment, including surgery, chemotherapy, and radiation treatment.
These nonprofits also provide breast cancer survivors with free follow-up care, including laboratory work, annual mammograms, and physician visits after remission. Other beneficiaries get to receive free breast cancer screening and prevention and education services.
To show you our appreciation for your donation, we'll send you by mail the 100% tax-deductible sales receipt of your vehicle within 30 days after its sale. The receipt will entitle you to receive the maximum tax deduction in the next tax season.
You'll also benefit from our free towing services as long as you live within the U.S. And for your paperwork requirements, you can count on our team to take care of them for you.
However, the most satisfying reward you'll get is the feeling of joy you'll experience knowing that your donation will leave a lasting impact on the lives of women afflicted with breast cancer.
We accept almost all types of vehicles, including those that are no longer running.
Do you have any questions or concerns? Feel free to write to us here or contact us directly at 866-540-5069. For details on our quick and easy donation process, head over to our FAQs page.
Use This Day as an Opportunity to Be a Hero
A simple vehicle donation is all it takes to help save lives. If you're ready to let go of your clunker now, call Breast Cancer Car Donations at 866-540-5069 or fill out our online donation form now!