Back to School Month: 6 Health Protocols You Need to Know for Your Schoolchild's Safety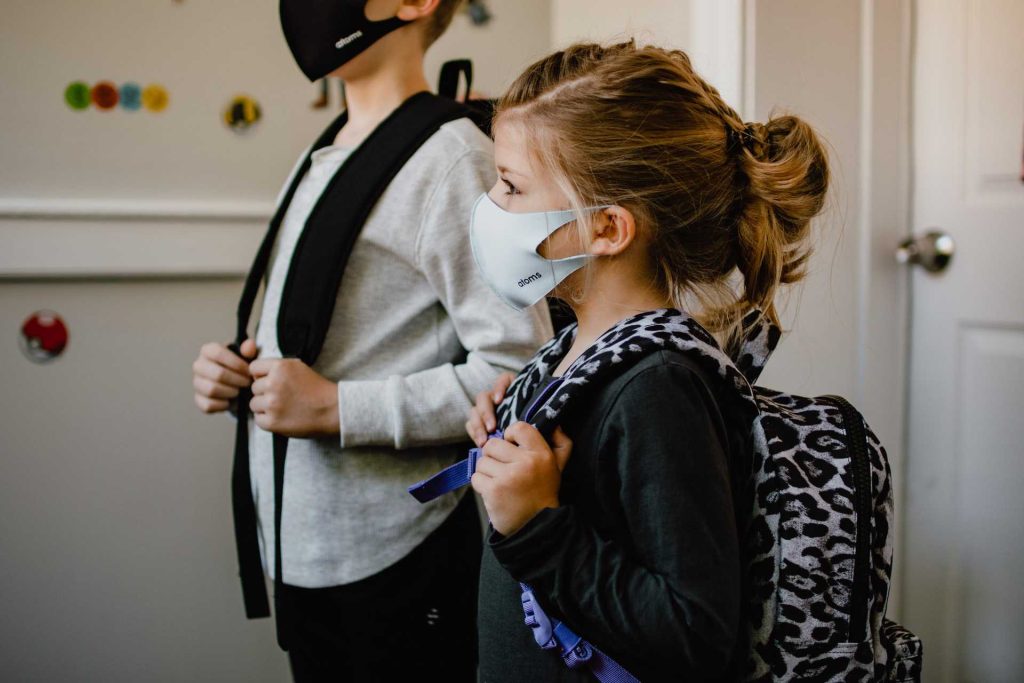 Check Out These Reminders from the CDC This August
After schools were closed last year owing to the COVID-19 pandemic, schools are getting ready to welcome students back this year.
In previous years, parents prioritized preparing their children's school essentials. This time, the priority is their safety and well-being as they prepare to return to school in the new normal.
With schools set to open their doors for in-person learning, the Centers for Disease Control and Prevention (CDC) has issued guidelines to ensure that teachers and learners will all be safe from the still raging pandemic.
According to the CDC, schools will reopen in recognition of the best mode of learning, which is person-to-person learning. The agency also took note that interactions among students also benefit the mental and physical health of students.
The New Normal School Health Protocols
The CDC has issued guidelines for schools that will reopen their doors to students this August. These include the following:
1. Promote vaccination.
Schools should encourage eligible students to get themselves vaccinated against COVID-19, which is the main strategy to counter the threat of the disease. This is meant to speed up the return of extracurricular activities and sports on campuses.
2. Mandate masks for unvaccinated students.
Because the health and safety of students is a primary concern, those two years old and above who have not been fully vaccinated are required to wear masks indoors, especially in areas where physical distancing could not be maintained. A combination of multiple health protocols is intended for members of the school population under 12 years who have not been vaccinated yet.
3. Maintain physical distancing.
Jam-packed classrooms will be no more since students in classrooms are required to maintain at least three feet of distance from each other to reduce infection risk.
4. Observe proper protocols.
Schools should ensure proper screening testing, ventilation, handwashing, and respiratory etiquette for students and teachers. Cleaning and disinfection are also important layers of prevention to keep schools safe.
5. Report and monitor sick students and teachers.
Teachers and students are advised to stay home when they feel sick or when showing signs of having contracted an infectious disease. They must be referred to health care providers for immediate testing. Schools should likewise monitor community transmission to protect faculty and students from any health threats.
6. Conduct contact tracing and disinfection.
Schools must be ready to conduct contact tracing in combination with quarantine and isolation of infected students or teachers.
Support Destitute Breast Cancer Patients
Like the unvaccinated, people with chronic diseases such as breast cancer need protection from the coronavirus due to their weakened immunity. They also need proper health care to survive their condition. Unfortunately, those who are uninsured and have little financial capability are left at the mercy of their affliction as they can't get access to medical facilities where they can undergo treatment.
You can extend them life-saving assistance by simply donating any vehicle you no longer need to us here at Breast Cancer Car Donations.
We'll auction off your donated vehicle to raise funds for the IRS-approved 501(c)(3) nonprofit organizations that are in partnership with. These nonprofits use the funds they get from us to deliver a range of breast health services to their beneficiaries. These services include all types of breast cancer treatment, prevention, screening, and diagnosis, as well as follow-up care and counseling programs.
In exchange for your charitable contribution, we'll have your car picked up and towed for free wherever you're located in the United States. You will also be entitled to receive the maximum tax deduction in the next tax season.
More importantly, your act of charity will allow you to experience the priceless joy and satisfaction of doing something that can help save lives.
To get to know our quick and hassle-free donation process and other information about our vehicle donation program, check out our FAQs page. Should you have any inquiries, feel free to contact us at 866-540-5069. You may also write to us here. We'll respond to you as soon as we can.
Save Lives with Your Old Clunker Today!

You can make a difference in the lives of the struggling breast cancer patients in your community. Use your old and unwanted car to help save their lives. Donate it to Breast Cancer Car Donations by calling 866-540-5069 or filling out our secure donation form here now!