Back-to-School Month: 5 Practical and Simple Tips to Get Your Kids Ready for the New School Year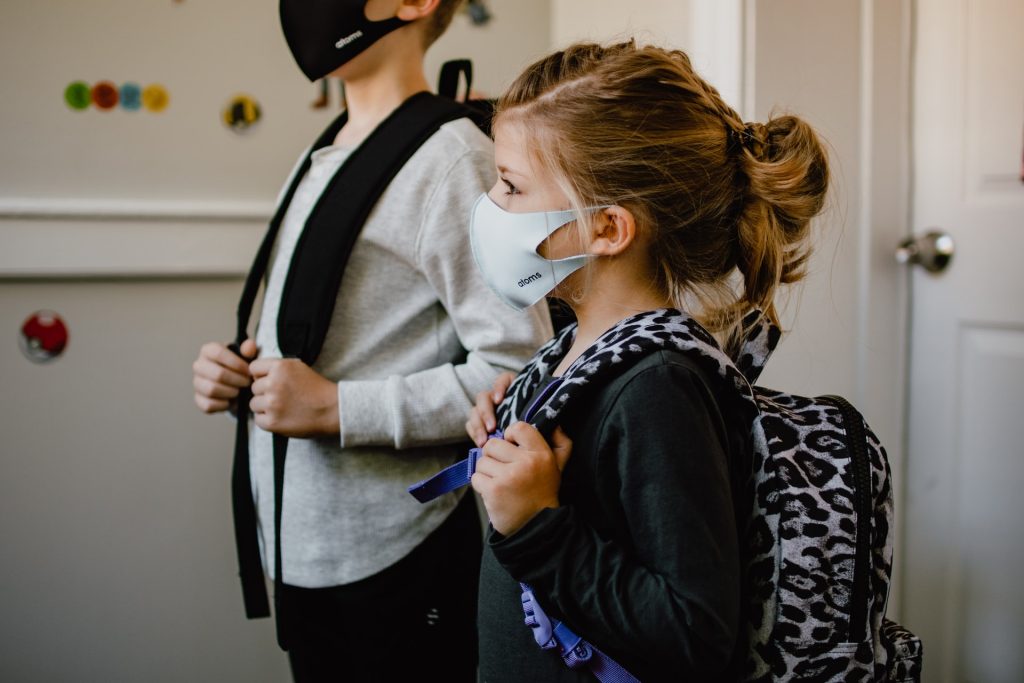 This August, Prepare to Face Challenges Once Again
August is Back to School Month, so it's time yet again for parents and students to bid goodbye to summer routines to prepare for the resumption of classes.
The new school year is once again bound to present challenges for parents. Aside from preparing the materials that their schoolkids will need for their classes, parents also need to make sure that their young ones are mentally and physically ready for school.
To help you ease your kids into the new school year, Breast Cancer Car Donations has compiled these simple and practical tips:
1. Set ground rules.
It sounds simple and corny, but having a serious discussion with your kids about ground rules will save you from a lot of grief and misunderstandings along the way. Having an opportunity to start afresh and avoid past mistakes can help your kids look forward to the new school year with optimism.
Returning to school means fresh adjustments to new classes, classmates, and teachers and this could make them anxious. After telling them what you expect from them, listen to their concerns and let them know that they can always count on you for help.
2. Limit screen time.
With the availability of multiple social media platforms, kids and parents alike may get carried away with the conveniences of technology that it takes up too much of their time. Set limits on screen time for each member of your family and encourage your kids to comply without protesting.
3. Set a routine.
Your kids making it to the school bus on time is not the only challenge you need to meet. You also have to craft a schedule that works for everyone in your family, especially if you have multiple kids. Take note of their extracurricular and other school-related activities and allot time for these.
4. Make sure your kids are healthy.
Even though the nation is easing out of the pandemic, we all still need to take precautions to avoid falling ill. Schedule a doctor's appointment for your kids before their return to school for their regular check-ups and vaccination. Abide by the school's health and safety protocols on wearing masks and social distancing. Be alert for early signs of sickness in your children.
5. Review safety precautions.
If you have young kids, don't get tired of reminding them about safety rules such as looking both ways before crossing the street, taking the same route every day if they are walking, familiarizing themselves with crosswalk rules, and being cautious in talking to strangers.
Reach Out to Breast Cancer Sufferers in Your Community
The Back to School Month of August never fails to bring anxiety to parents and students. However, their levels of anxiety are nothing compared to those of women who have been diagnosed with breast cancer.
You can do something simple that can help ease the fears and worries gripping the minds of breast cancer sufferers in your area. All you have to do is donate any vehicle that you no longer need to us at Breast Cancer Car Donations.
We will sell your donated automobile through an auction and use the proceeds to help fund the life-saving programs of our charity partners. Thus, thanks to your donation, these IRS-certified 501(c)(3) nonprofit organizations will be able to help more uninsured and destitute breast cancer patients in your community.
Our charity partners use the funding we give them to provide indigent breast cancer patients with easy access to top cancer centers as well as financial assistance to help cover the costs of their treatments, doctor consultations, hospital fees, medications, follow-up care, and other essential health care services. Other beneficiaries get to receive free breast cancer screening and diagnosis as well as cancer prevention, education, and counseling services.
Your donation will also bring you immense benefits. It will qualify you to claim the maximum tax deduction in the next tax season. We'll also provide you with our free professional towing service anywhere in the United States.
On top of these material rewards, your donation will allow you to savor a most satisfying giving experience, knowing that your gift will be used to help save lives.
You can donate almost any type of vehicle whatever its age or condition. Visit this page to learn more about this.
For more information regarding our donation program, particularly our quick and simple donation process, check out our FAQs page. For your inquiries or concerns, feel free to call us anytime through our toll-free hotline at 866-540-5069 or contact us here.
Help Ensure Their Survival Today!

Your car donation can help ensure the survival of breast cancer patients in your community. It can boost their hopes of emerging victorious from the biggest battle of their lives. Call Breast Cancer Car Donations at 866-540-5069 or fill out our secure online donation form now!