8 Hanukkah Facts That Might Surprise You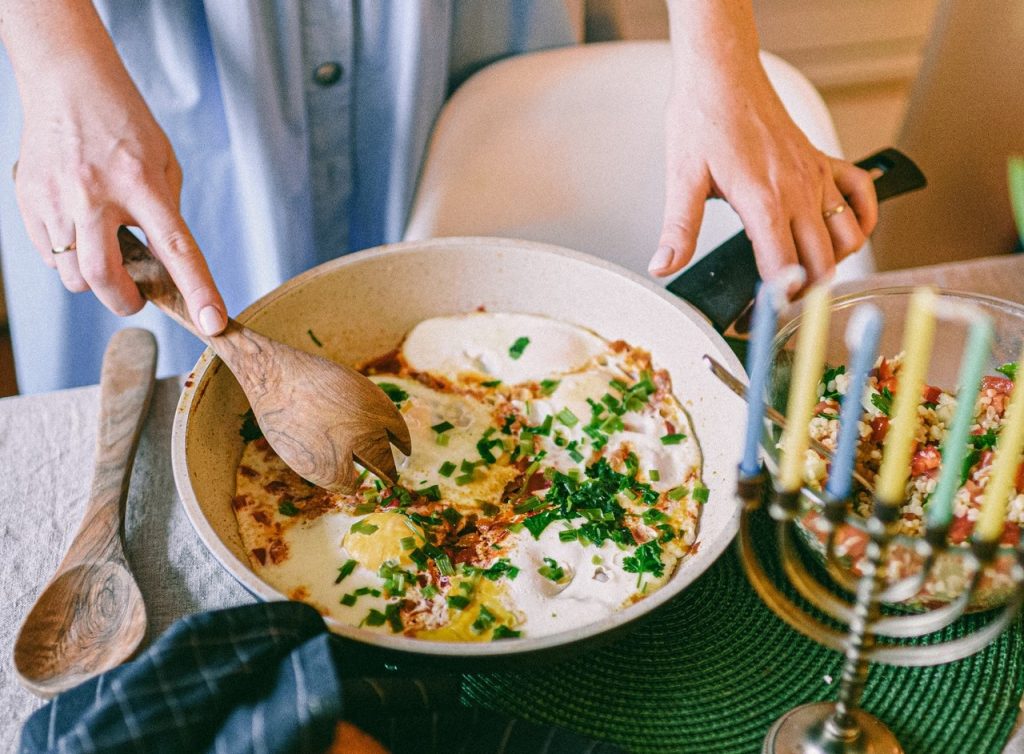 The Jewish Holiday Is Also Called the Festival of Lights
Hanukkah or Chanukah is a Jewish celebration that commemorates the rededication of the Second Temple in Jerusalem during the second century B.C. According to legend, the Jews of the time rose against their Greek and Syrian oppressors in what is known as the Maccabean Revolt.  They took back the city of Jerusalem, cleansed the Temple, and rededicated the Temple back to Yahweh or God.
Hanukkah, which means "dedication" in Hebrew, is an eight-day holiday that celebrates that triumph.
The date of Hanukkah, which is the 25th of Kislev in the Hebrew calendar, varies every year based on the Gregorian calendar. It usually falls around sometime late November or early December. This year, the holiday began on November 28th and continued until December 6th.
During the eight-day celebration, people celebrate the festival by lighting a menorah, eating special Hanukkah holiday food like latkes, and playing traditional games like the dreidel.
To help you know more about this popular Jewish holiday, Breast Cancer Car Donations presents these eight surprising facts about Hanukkah:
1. When the Jews took back the temple in Jerusalem, the olive oil in the menorah candles was supposed to last for only a day. However, the flame continued flickering for eight straight nights. That's precisely the reason why Hanukkah is celebrated for eight days — to commemorate the eight days the menorah candles stayed lit.
2. A menorah is lit for each night of the holiday.
3. Hanukkah dishes are fried to symbolize the miracle oil that burned for eight nights.
4. The first U.S. president who officially recognized Hanukkah was Jimmy Carter when in 1979 he walked from the White House to Lafayette Park to deliver brief remarks as he lit the new National Menorah erected by a Jewish group.
5. Over 18 million jelly donuts called sufganiyot are consumed in Israel throughout Hanukkah.
6. While it's a popular holiday, Hanukkah isn't considered a major or sacred Jewish holiday.
7. More than a century ago, people didn't traditionally give gifts during Hanukkah. The gift-giving tradition only started in the 1920s.
8. The candles placed in the menorah have to be lit a certain way. While they're placed from right to left, they're lit from left to right.
Help Bring Miracles into the Lives of Needy Breast Cancer Sufferers
Although this year's Hanukkah is over, the holiday should continue to inspire us to bring warmth and light into the lives of people who badly need help. Think of the miracles celebrated during the Jewish festivity and help bring similar miracles into the lives of the needy women in your community who are in an uphill battle against breast cancer.
You can do that by simply donating any vehicle that you don't want anymore to us at Breast Cancer Car Donations. When you hand over that vehicle to us, we'll use it to help save the lives of breast cancer patients fighting for dear life.
Our lifelong goal is to help breast cancer-stricken individuals across the country beat the disease. Once we receive your automobile, we'll auction it off and use the proceeds to assist our breast cancer-focused charity partners in delivering comprehensive breast health services to all who need them. The services include providing uninsured and indigent breast cancer patients with easy access to top medical facilities and financial assistance to cover the cost of their treatments, physician visits, medications, and follow-up care. Other beneficiaries get to receive free breast cancer screening and prevention and education services.
To repay you for your charitable contribution, we'll provide you with our free pickup and towing service. Your donation will also entitle you to receive the maximum tax deduction in the next tax season.
However, the best reward you'll get is not a material thing. It's the joy and satisfaction you'll experience, knowing that your donation will be used to help save lives.
You can donate just about any type of vehicle, whether it's still in good condition or not. You're also free to make your donation from any point in the country since our vehicle donation program covers all 50 states plus the District of Columbia.
If you have inquiries or concerns regarding our donation process, please contact us at 866-540-5069 or leave us a message here. You may also learn more about our work by browsing through our FAQs page.
Give Breast Cancer Sufferers A Fighting Chance to Beat the Disease!

When you donate your unwanted auto to us at Breast Cancer Car Donations, you'll give hope to the desperate breast cancer sufferers in your area. You can help save their lives Call us at 866-540-5069 or fill out our secure online donation form now!