8 Excellent Gifts for Breast Cancer Survivors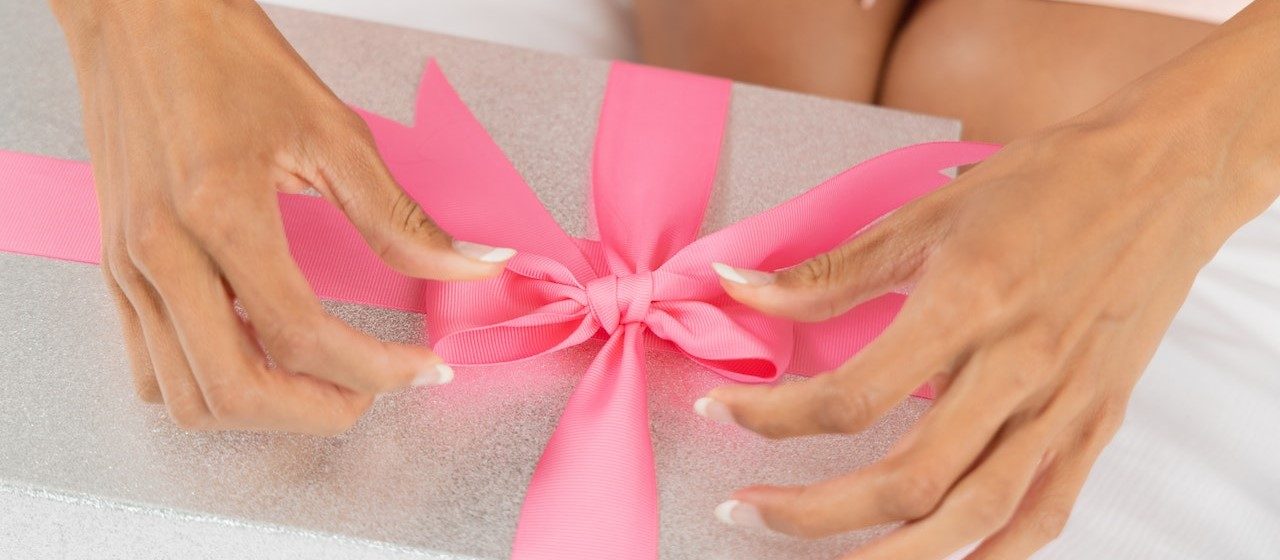 Photo by Nectar Bath Treats under Pexels License
Celebrate an Amazing Milestone with These Meaningful Mementos
Breast cancer takes its toll not only on a patient's body. It is also tough mentally and emotionally.
If you have a female friend or family member who has survived the disease, it would be great to celebrate her milestone by presenting her with a thoughtful gift. It doesn't have to be an expensive one because it is always the thought that counts.
Here are eight ideas for meaningful gifts that you can give to your loved one to celebrate her successful treatment.
1. Send a funny card.
Going through multiple rounds of chemotherapy and other cancer treatments can be depressing and exhausting. Lift your loved one's spirits with a good laugh. Mail her a funny card that will cheer her up. Include a handwritten letter so she'll receive something in the mail aside from bills.
2. Give an inspiring charm.
You can find plenty of charms in online stores that are both beautiful and meaningful. Pick a message to remind your loved one that she is not alone in her journey. Inspire her with the possibilities of what she can look forward to after her cancer treatments are over.
3. Set a date.
One of the best things you can give a good friend who has survived breast cancer is a sense of normalcy. Make time and set a date with your pal to hang out like you used to before cancer came into the picture. Go window shopping, have a cup of coffee, and catch up on your stories.
4. Give a personalized shirt or sweater.
You can buy your loved one a customized shirt or sweater or you can make one yourself. Wearing the shirt can make her feel like she's getting a warm hug from you.
5. Book her a massage.
Muscle aches are a common problem experienced by breast cancer patients who go through chemotherapy. Booking a massage or an acupuncture session can help with your loved one's recovery.
6. Gift her with a beauty kit.
A woman who undergoes chemotherapy often loses her hair, brows, and lashes. Giving your loved one a brow and lashes kit, so she can doll up, can help increase her confidence as she resumes her normal life.
7. Give her any Wonder Woman gift item.
Wonder Woman is not just a superhero. She also represents the power of women to overcome any adversity. Gift your loved one with a Wonder Woman mug, shirt, or blanket to help her celebrate the ordeal that she has successfully hurdled.
8. Give recovery food.
Breast cancer survivors need all the help they can get to recover from their cancer treatments. Do your research and gift your loved one with food that will help boost her immunity and recover her health.
Doing This Can Make You Feel Even Better
If giving gifts to cancer survivors can make you feel good, lending a helping hand to indigent breast cancer patients can probably make you feel even better. You can easily do that by donating any unneeded vehicle to us here at Breast Cancer Car Donations.
We'll auction off your donated vehicle to raise funds for the life-saving programs of the breast cancer nonprofit organizations that we are in partnership with. These IRS-approved 501(c)(3) nonprofits use the funds they get from us to deliver a range of breast health services to uninsured and underprivileged patients. They provide their beneficiaries with easy access to top medical facilities and financial assistance to cover the cost of their treatments, physician visits, medications, and follow-up care. Other beneficiaries get to receive free breast cancer screening and prevention and education services.
In exchange for your generosity, we'll have your car picked up and towed for free wherever you're located in the United States. Your gift will also entitle you to claim the maximum tax deduction in the next tax season.
Your act of charity will likewise allow you to experience the priceless joy and satisfaction of doing something that can help save lives.
To get to know our quick and hassle-free donation process and other information about our vehicle donation program, check out our FAQs page. Should you have any inquiries, feel free to contact us at 866-233-8586. You may also send us a message here. We'll respond to you as soon as we can.
Impact Lives of Struggling Breast Cancer Patients Today!
Use the vehicle you no longer want or need to make a difference in the lives of patients struggling with breast cancer. Strengthen their hopes of beating the disease by donating your old auto to Breast Cancer Car Donations. Call us at 866-540-5069 or fill out our online donation form now!