7 Common Symptoms of a Bad or Clogged Fuel Filter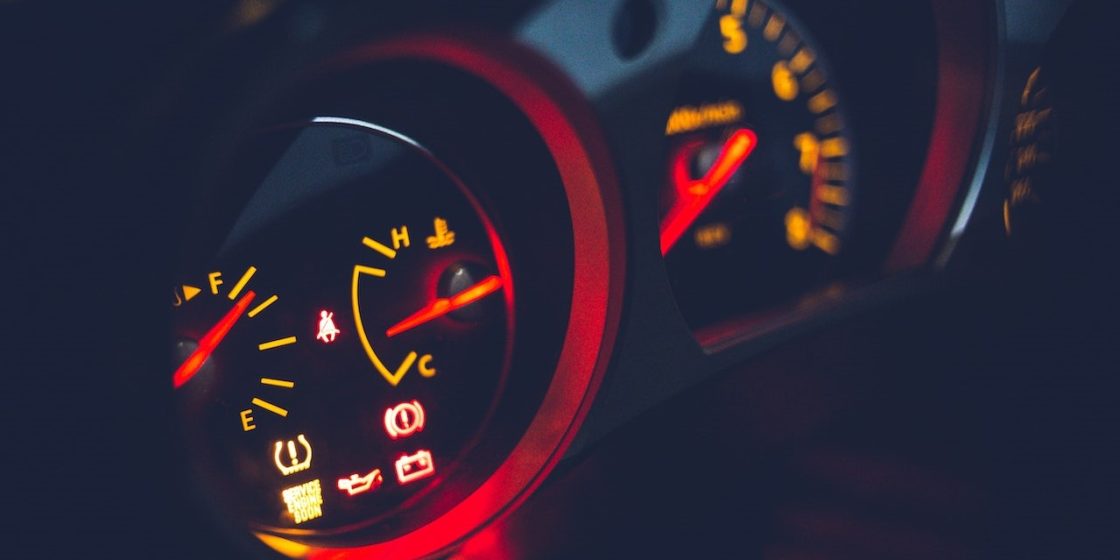 Photo by Erik Mclean under Pexels License
These Signs Will Let You Know If Something's Wrong
Before fuel gets inside the engine of your car, your fuel filter cleans it of all possible contaminants, thus protecting your engine from potential damage.
Unfortunately, even the best fuel filter out there has a limited lifespan. As your fuel filter continues to trap contaminants, it eventually gets clogged, reducing the flow of fuel to the engine. It will eventually reach a point when you'll need to have your fuel filter cleaned or replaced.
Just like other vehicle components, a fuel filter going bad will give some tell-tale signs. Here are seven common symptoms that you have a bad or clogged fuel filter:
1. The check engine light is turning on.
Your check engine light can illuminate for multiple reasons. A bad fuel filter is one of them.
2. Your car is having trouble starting.
Your engine needs a combination of air and fuel to start. If your fuel filter is severely clogged, there won't be enough fuel passing through to start your car.
3. Your engine stalls.
A bad fuel filter can cause your engine to stall because of insufficient fuel supply. While you may have enough fuel in your tank, your vehicle might be burning more than what's passing through the filter when it's running.
4. Engine misfires.
Fuel filters that are fully clogged can cause engine misfires, especially if you're putting your engine under heavy strain.
5. Your fuel pump gets damaged.
Any clogging in the fuel filter can stress out your car's fuel pump, eventually damaging it.
6. You suffer from poor fuel economy.
With a clogged fuel filter, your engine will need additional fuel to keep running. This causes your car to consume more fuel than usual.
7. You'll smell a noticeable odor.
If you notice a strong odor coming from your vehicle, it can be a symptom of a bad fuel filter. It's possibly due to your engine burning more fuel than usual.
Is Your Old Car Stressing You Out? Here's a Convincing Solution
Having a bad or clogged fuel filter is easy to fix. However, if your car has an assortment of mechanical issues that are stressing you out and burning a big hole in your pocket, the wisest thing to do is to simply get your hands off that machine.
Don't worry — you can still make good use of that auto. By turning it over to us at Breast Cancer Car Donations, you'll turn it into a powerful tool for saving the lives of struggling breast cancer patients in your community. We'll sell your car through an auction and use the proceeds to support our breast cancer-focused nonprofit partners, enabling them to deliver a range of vital breast health services to their beneficiaries.
These IRS-certified 501(c)(3) nonprofit organizations are dedicated to helping uninsured and financially struggling breast cancer patients, providing them with easy access to top cancer centers as well as financial assistance to help cover the costs of their treatments, doctor consultations, hospital fees, medications, and other essential health care services. Other beneficiaries get to receive free breast cancer screening and prevention and education services.
We offer the most convenient way for you to dispose of a vehicle that you no longer want. Check here for the list of vehicle types that we welcome in our program.
We'll pick up and tow your vehicle at absolutely no cost to you and wherever it's located in the United States.
Furthermore, your charitable contribution will entitle you to receive the maximum tax deduction in the next tax season.
Even more valuable than those material perks, you'll get to experience the joy and satisfaction of making a charitable act that can help save lives.
To know more details about our vehicle donation program, including our quick and simple donation process, check out our FAQS page. If you have inquiries or concerns, feel free to give us a call through our 24/7 toll-free hotline at 866-540-5069 or message us here.
Turn Your Beater into a Miracle Maker Today!
Avoid getting stressed out by your problematic car. Turn it into something like a miracle maker for the suffering breast cancer patients in your community. You'll surely feel good at that prospect. Call Breast Cancer Car Donations at 866-540-5069 or fill out our secure online donation form today to make your donation now!