6 Stylish Chemo Hats, Headscarves, and Headwear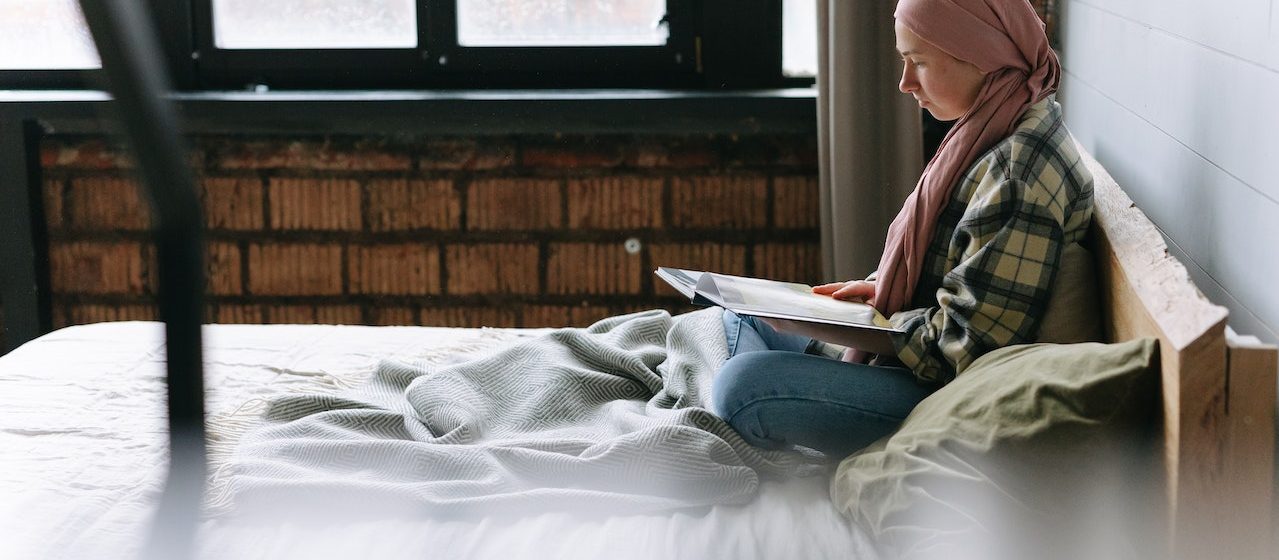 Photo by Thirdman under Pexels License
6 Stylish Headwear and Headscarves Breast Cancer Patients Will Love
Unfortunately for breast cancer patients, hair loss is a common problem that can't be avoided. With chemo treatment causing hair to fall out uncontrollably, these patients are left with no choice but to keep their heads covered. They will need headwear not only to maintain their self-confidence but also to protect their sensitive scalps from the sun and other harmful elements.
Before the start of your first chemotherapy, it's a good idea to buy a headwear. Whether it's a hat, beanie, or turban, be sure to choose one that is soft and comfortable.
Then again, it won't hurt to add a little touch of class and elegance. Many patients tend to feel a whole lot better if they wear hats or caps that beautifully emphasize their faces. If you're one of these women, we'd love nothing more than to help you shop for the perfect headwear, which of course, should be a mix of comfort and style.
Here are six types of headwear that you may want to consider buying:
1. I Wish Women's Scarf Chemo Hat
If you're looking for maximum comfort, volume, and coverage, this could be the best choice for you. Among its best features are its built-in elastic stretches, which make it an ideal option for just about any head size. The soft hat, made of cotton fabric, can be worn behind or over your ears, and can also wrap your head completely.
2. Hats for You Women's Chemo Cap
A sensitive scalp needs a cap to keep it cool and protected, which makes the extremely cozy Hats for You Women's Chemo Cap a perfect choice. Another great thing about this cap is that it can actually disguise hair loss from chemotherapy, giving patients a reason to feel much better about their appearance. With its shirring and covered elastic band features, any woman wearing this cap will find herself truly comfortable while feeling beautiful at the same time.
3. Qunson Women's Bling Flower Hat
Are you a fan of flowers? If so, you'll definitely love this flower hat as your cancer head accessory! Especially designed for women with cancer, this cotton blended hat provides that maximum comfort we all can't get enough of.
Want several different looks with a single headwear? Hate the idea of getting stuck with the same old style every day? This high-quality turban, which is 100% cotton-made, sounds like the perfect solution!
Made of 100% polyester, the BW Women Lace Flower Cap helps breast cancer patients feel attractive and contented about their appearance. Apart from its eye-catching design and exceptional quality, this cap provides maximum comfort and full coverage of the head.
Unlike low-quality headscarves, the Slouchy Turban Hat has been recognized for its excellent fabric that gives everyone the feeling of extreme ease and comfort. Made of soft and stretchy fabric, this turban can be easily worn by just about any woman suffering from hair loss. As for its style, we can definitely say it's something you'll look gorgeous in!
Breast Cancer Patients Need Your Help
If you got a little time to spare and an old vehicle to get rid of, we at Breast Cancer Car Donations would love to work with you. By handing over your car to us, you get the opportunity to help breast cancer-affected women in your community.
We auction off all vehicles donated to us and use the proceeds to support the comprehensive breast health services that our charity partners deliver to their beneficiaries. The services provided by these IRS-certified 501(c)3 nonprofit organizations include free breast cancer screening for individuals to enable early detection of the life-threatening disease, breast cancer prevention and education campaign, and financial assistance combined with access to medical facilities for uninsured and underserved breast cancer patients so they can undergo full treatment.
While your charitable contribution will greatly benefit breast cancer patients and their families, you will also receive your share of rewards, including a top tax deduction following the sale of your vehicle. You'll also get to enjoy our free towing services and our quick and convenient donation process with no paperwork involved, assuring you of a most pleasant giving experience.
If you want to know more about how your old car can become a powerful tool that can help save lives, call us at 866-540-5069 now or send us a message online. You can also check out our FAQs page for more information.
You can donate your car today by filling out our secure online donation form or calling us directly. We accept almost all types of vehicles regardless of their age and condition. We also accept vehicle donations anywhere in the United States since we have car donation programs in all 50 states.
Give the Gift of Hope
Give the gift of hope and a new lease on life to breast cancer patients in your area. Call us at 866-540-5069 and get started with your car donation.