6 Meaningful Ways of Celebrating International Jazz Day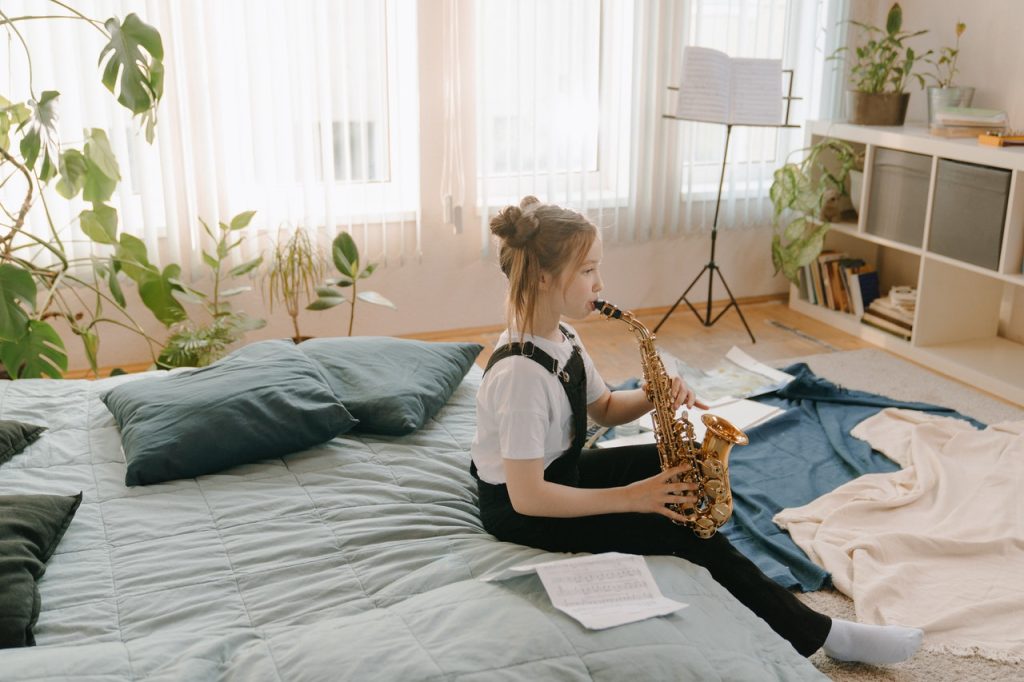 On April 30th, Appreciate the Role of Jazz in Music and Our History
For some people, jazz is just a musical genre. However, for those who are cognizant of its roots, jazz is a force of peace, unity, dialogue, and enhanced cooperation among people as well as an educational tool.
Why is this so? It's because jazz is a musical form developed by African Americans in the 19th and early 20th centuries. The music is influenced by both European harmonic structure and African rhythms. These two influences combine the best of two diverse cultures, serving as a unifying force for people everywhere.
In our country, jazz played an important role in our nation's history, particularly in the fight against discrimination and racism. This has enhanced and strengthened our democracy, civil rights, and human dignity,
Those were the reasons that prompted the United Nations Educational, Scientific and Cultural Organization (UNESCO) to proclaim the 30th of April as International Jazz Day in 2011. The day was created to bring together communities, schools, artists, historians, academics, and jazz enthusiasts from across the world to celebrate and learn about the art of jazz and its role in promoting peace, dialogue, and mutual understanding.
How You Can Celebrate International Jazz Day
Here are 6 meaningful ways of celebrating this global event.
1. Learn about jazz's history.
The history of jazz as a form of music and its transformation is rich and interesting. Learn more about it by reading books and watching documentaries about some notable figures in the genre such as John Coltrane, Miles Davis, Duke Ellington, Louis Armstrong, Billie Holiday, and Herbie Hancock.
2. Take jazz lessons.
It isn't hard to fall in love with jazz music. You can find a jazz instructor online or scour streaming platforms to learn the basics of improvisation.
3. Pick your favorites.
There are plenty of notable jazz hits over the years and each tune holds a special appeal. Create your playlist on streaming platforms like iTunes or Spotify so you can indulge in jazz music every time you feel like it.
4. Play jazz music.
If you've loved jazz all your life and have the talent to play great covers of your favorite tracks, record yourself and share your talent with the rest of the world. International Jazz Day is the perfect opportunity to showcase your musical talents.
5. Share jazz music on social media.
You can share links to your favorite jazz music, videos, and concerts on your social media pages to encourage other people to give it a listen. Use the right hashtags so they can easily be found by jazz music aficionados.
6. Join a jazz group.
Join a group of jazz enthusiasts to talk about your common love for this musical genre. Make friends and connect with other people who feel passionate about jazz music just like you.
Reach Out to Needy Breast Cancer Sufferers in Your Area
Jazz is a meaningful and beautiful musical genre that has transformed lives worldwide. Let the celebration of International Jazz Day on April 30th inspire you to reach out to the needy folks in your community and help transform their lives.
You can do this easily by handing over any old vehicle you no longer want to Breast Cancer Car Donations. We'll auction off your donated vehicle to raise funds for the life-saving programs of the IRS-approved 501(c)(3) nonprofit organizations that we are in partnership with. These nonprofits use the funds they get from us to deliver a range of breast health services to their uninsured and underprivileged beneficiaries. These services include breast cancer treatment, prevention, screening, and diagnosis, as well as follow-up care and counseling programs.
As a donor, you'll be entitled to receive the maximum tax deduction in the next tax season. Expect to receive the 100% tax-deductible sales receipt of your donated vehicle a few days after it gets sold.
You can count on us to haul your vehicle away for free wherever you had it parked or stored anywhere in the United States. You can also count on us to handle all your paperwork.
The greatest reward you'll get, however, is the feeling of immense satisfaction you'll experience knowing how your contribution will be helping save lives.
We accept almost all types of vehicles regardless of their age, mileage, or condition. Check out this page to know more about the various types of vehicles that are commonly donated to us.
To get to know our quick and hassle-free donation process and other information about our vehicle donation program, check out our FAQs page. Should you have any inquiries, feel free to contact us at 866-540-5069. You may also send us a message here. We'll respond to you as soon as we can.
Ready to Turn Your Clunker into a Lifesaver?

Are you ready to get your hands off your clunker and use it to help save lives? We'll help you do that. Call Breast Cancer Car Donations at 866-540-5069 or fill out our online donation form now!