6 Fun Ways You Can Celebrate National Christmas Lights Day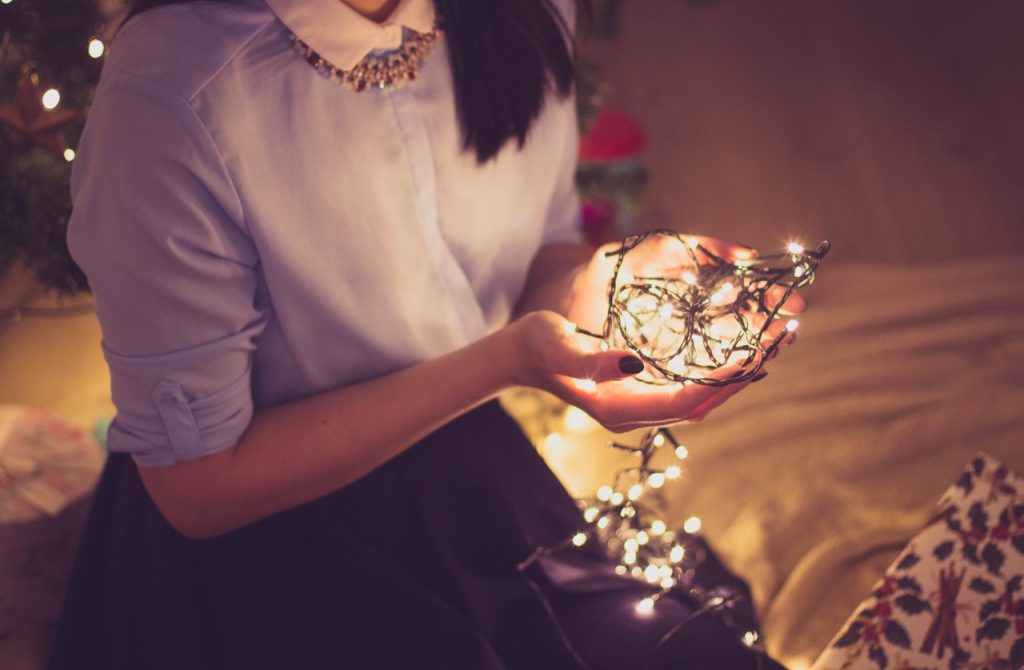 String Up Your Lights on December 1st!
Before electric Christmas lights were invented, people used to balance candles on their Christmas trees as decorations. While this indeed brightened up their homes during the holiday season, it was an unsafe practice that led to several house fires.
The invention of electric Christmas lights by Thomas Edison in 1880 allowed people to decorate and light up their Christmas trees without the risk of starting house fires. However, because of people's distrust of electricity and the high cost of the decorative lights, the idea of using electric Christmas lights didn't become popular until several decades later.
In the 1960s, Americans eventually started using Christmas lights to illuminate their trees after getting assurances that the lights were safe to use. Large-scale production and affordable prices made the lights more available to people of all classes. Since then, these festive lights have become an integral part of our holiday celebrations.
In appreciation of how much beauty Christmas lights have brought to our holidays, we have dedicated a day for it — National Christmas Lights Day on December 1st.  Breast Cancer Car Donations presents six fun ways of celebrating this special day:
1. Buy new Christmas lights.
December 1st offers the perfect excuse to go buy new sets of Christmas lights. Replace your old ones or buy different colored ones to try out.
2. Appreciate Christmas light decorations in your neighborhood.
Take a walk around your neighborhood and appreciate the different Christmas light decorations your neighbors have adorned their houses with.
3. Coordinate with your neighbors on specific designs.
Try talking your neighbors into designing your neighborhood's Christmas light decorations with a specific colorway or theme in mind.
4. Sync your lights to music.
Bring back this popular trend of using Christmas lights with music. Set your lights to sync with a beat or tune of your choice. You can find a ton of tutorial guides and videos online on how to do this. Here's one.
5. Check out Christmas light decoration contests.
Look for Christmas light decoration contests in your community and see how creative other people can be in designing their lights.
6. Start decorating your house with Christmas lights.
This is surely the best way to celebrate National Christmas Lights Day. Get started on decorating your tree and your house with Christmas lights.
Shine a Ray of Light in the Lives of Breast Cancer Sufferers
On National Christmas Lights Day, help light up the lives of hapless women fighting an uphill battle against breast cancer. You can do this by donating your unwanted car to us at Breast Cancer Car Donations.
We'll auction off your donated vehicle to raise funds for the life-saving programs of the breast cancer nonprofit organizations that we are in partnership with. These IRS-approved 501(c)(3) nonprofits provide uninsured and indigent breast cancer patients with financial assistance as well as easy access to medical facilities where they can undergo full treatment, including surgery, chemotherapy, and radiation treatment.
As a way of saying thanks for your generosity, we'll provide you with our free professional towing service. You can get this anywhere you're making your donation in the United States.
Your gift will also entitle you to receive the maximum tax deduction in the next tax season.
More than the material rewards, you'll get to experience the joy and satisfaction of doing a charitable act that can help save the lives of needy breast cancer sufferers.
Feel free to donate almost any vehicle type that you can think of. It doesn't matter if it's damaged or not running anymore — we'll gladly accept it.
For more information about our vehicle donation program, including our quick and easy donation process, check out our FAQs page. You can also call Breast Cancer Car Donations anytime at 866-540-5069 or leave us a message here for your inquiries.
Reach Out to Needy Breast Cancer Patients Today!

Be a hero and save the lives of destitute women suffering from breast cancer in your community. All it takes is a simple car donation to us at Breast Cancer Car Donations. Give us a call today using our toll-free hotline at 866-540-5069 or fill out our secure online donation form now!