6 Challenges of Cancer Treatment During the Pandemic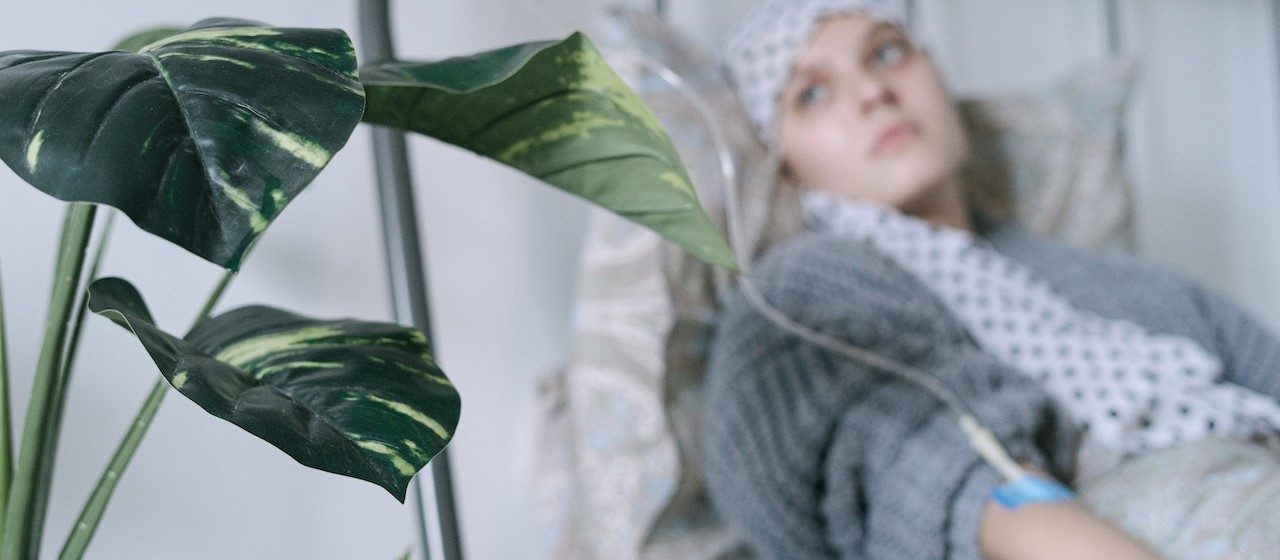 Photo by Ivan Samkov under Pexels License
Restrictions Pose Additional Hardships for Patients
With many hospitals packed at full capacity due to the COVID-19 pandemic, cancer patients are among those adversely affected.
Cancer treatment is considered urgent, but many patients are facing delays in treatment because of the additional considerations being made by healthcare professionals to protect patients from COVID-19 infection.
Breast Cancer Car Donations presents six challenges faced by cancer patients during this pandemic:
1. Increased risk of infection
An article published by Rutgers University took a look at the consequences of the pandemic for cancer patients. One of the main concerns cited by healthcare professionals is the patients' vulnerability to infection. Patients about to undergo cancer treatment are first required to take COVID-19 tests. They also need to abide by strict social distancing procedures. Visitors are also restricted when patients go in for treatment.
2. Telemedicine
Some medical facilities have shifted some of their patients to telemedicine for their medical appointments. This affects patients' interaction with their healthcare providers.
3. Delayed treatment
Some patients have been given the option to delay their treatments because of the increased risk of getting COVID-19 when leaving their homes for their medical appointments. Doctors may recommend delaying treatments for supportive care, such as bone-strengthening treatments or intravenous iron supplementation, in cases when they feel that it is in their patients' best interest to do so.
Oncologists may also recommend adjustments in the medications of their patients and the schedule of their cancer treatments, such as chemotherapy and or immunotherapy, based on their diagnosis and treatment goals.
4. Cancer screening
One of the areas that were heavily impacted by the pandemic was cancer screening. In many medical facilities, mammograms, colonoscopies, and bone density tests face delays due to the rate of COVID-19 infection in their respective areas.
5. Delayed surgeries
Surgeries also face delays just like other cancer treatments. Depending on their condition, patients have been given the option to delay their surgeries. They usually confer with their expert cancer team whether treatment would outweigh the risk of the virus.
New measures have been introduced for cancer-related and other surgeries. Patients and their surgical teams are required to undergo COVID-19 testing before the procedure. The surgical and recovery rooms and frequently touched areas are also extensively sanitized to prevent the risk of infection.
A study published by Cancer World indicated that a predictive model placed the rate of delays in cancer surgeries from one out of four to three out of four during the 12 weeks of peak disruption. This led to concerns that the delays in the treatment could shift the status of potentially curable cancer to inoperable stages.
6. Clinical trials
Cancer research is facing huge setbacks in the time of the pandemic. Research at cancer centers and academic institutions is affected due to mandated procedural shifts such as how many people are safely permitted inside a laboratory to conduct basic science research.
Reach Out to Cancer Patients in Need
Cancer patients, in general, are having a hard time dealing with the challenges of the pandemic, but it is even more difficult for uninsured and impoverished breast cancer patients who have no access to essential health care to ensure their survival during this most challenging period. It's critical that they get prompt medical assistance, and you can help provide them with this. All you have to do is to donate any old or unwanted vehicle you have to us here at Breast Cancer Car Donations. We'll use your donation to help in the treatment of needy breast cancer patients in your local area.
Once we get hold of your donation, we will sell it via auction. We'll then use the generated funds to support the critical programs and services of our breast cancer-focused nonprofit partners. Your gift will help these IRS-determined 501(c)(3) nonprofits to deliver comprehensive breast health services to more of their beneficiaries. These nonprofits provide financially struggling breast cancer patients with easy access to top medical facilities and financial assistance to cover the cost of their treatments, physician visits, medications, and follow-up care. Other beneficiaries get to receive free breast cancer screening and prevention and education services.
Making a car donation to us is the simplest and most convenient way to dispose of an unwanted vehicle. You can make your donation in the comfort of your home with just a short phone call to us.
In exchange for your charitable contribution, we'll mail to you your 100% tax-deductible sales receipt a couple of weeks after your car gets sold. With this receipt, you can claim your top tax deduction in the next tax season.
We'll also haul off your unwanted vehicle for free at a date, time, and place of your convenience. You can avail yourself of this service wherever you reside in the country since Breast Cancer Car Donations operates in all 50 states.
However, the best reward you'll get is not a material thing. It's the joy and satisfaction you'll experience, knowing that your donation will be used to help save lives.
We accept nearly all types of vehicles, including those that are no longer in the best of shape.
If you have any questions or concerns, feel free to contact us through our toll-free hotline at 866-540-5069. You may also leave us a message here. Head over to our FAQs page to learn more about our donation program.
Ease Their Burdens During This Critical Time
You can help ease the burdens of breast cancer patients in your community during this challenging time. Your car donation can make this happen. Call Breast Cancer Car Donations at 866-540-5069. or fill out our online donation form now to give them a better chance of overcoming their ordeal.