6 Best Vehicles for College Students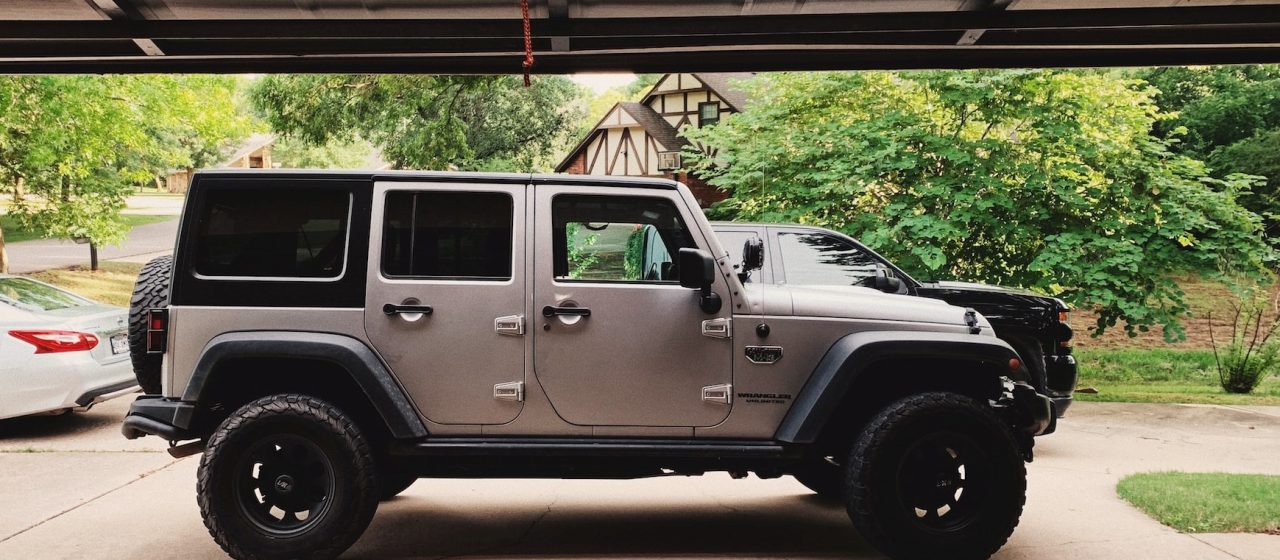 Photo by Skyler Smith under Unsplash License
Pick an Inexpensive Car That Can Keep You Safe on the Road
Whether you're a college student looking to buy a car, or you're a parent helping your college kid get the best ride by doing your research online, you'd want to consider three important qualities: reliability, safety, and affordability. Other things to check out are fuel economy, convenience features, size, maneuverability, and accident history.
Nobody likes to deal with an automobile that breaks down once or twice a month. Besides the inconvenience of having such a clunker, getting it repaired and modified may cost you a lot of dough. Many college students are already hard-pressed for money, so it's best to pick an inexpensive car that can keep you safe on the road.
Before diving into a decision, you may want to ask yourself this question: Will you be driving it past graduation and to your first job, or will you only be using it until you can afford to buy a new car? Be practical and choose a car that has all the features you need, and think about the future.
To help you make a pick, we at Breast Cancer Car Donations have rounded up 6 of the best vehicles for college students. Have a look at them below.
1. Hyundai Elantra
If you're on a tight budget, the Hyundai Elantra might be your best option. Not only do Hyundai sedans come with reasonable prices, but they also have an excellent warranty, which can save you a lot of money in the long run.
Many other reasons make the Elantra a top choice for college students besides being easy on the wallet. It has a strong engine, a very high fuel efficiency, and it's loaded with high-tech features. Additionally, it offers a long list of standard safety features.
2. Toyota Prius
The Toyota Prius is your go-to model if you're looking for an eco-friendly vehicle with superior gas mileage. It has been engineered to minimize the output of CO2 and other hazardous emissions, reassuring you that you won't be harming the environment wherever you drive it around.
The Prius has come a long way as it has now evolved into a family of small gas-electric hybrid sedans and hatchbacks. It's reliable, comfortable to drive, and comes equipped with tried and tested features that put your safety first. Plus, with its spacious cargo area, you won't have any problem storing your projects or heading for a weekend getaway with your buddies anymore.
3. Jeep Wrangler
The Jeep Wrangler is an excellent choice for college students who love going on outdoor adventures. Great for all terrains and off-road, it can take you anywhere you wish to go. With the Wrangler, you can go off-roading with your friends in your spare time, head to the beach, or just ride it around campus.
Though the newer models can be a bit costly, you can still find good deals on older models. The basic Sport package works well for those who are sticking to a budget.
4. Chevrolet Sonic
If safety is your number one priority, then the Chevrolet Sonic is for you. Unlike most small cars, it is packed with standard safety features, including 10 airbags, a backup camera, a forward collision alert, the Driver Confidence Package, and so much more! Thanks to its tiny frame, you can easily fit it into a tight parking space.
5. Mazda3
The Mazda3 isn't just another popular choice for college students, but it's also a more practical one. This small compact car is reliable, fuel-efficient, and has an interior full of easy-to-use options. You can park it even in the most crowded area on your campus. It also has a manual transmission option for those who are interested to drive a stick shift.
6. Honda CR-V
Last on our list is the Honda CR-V, a small SUV that's a great automobile for college students, especially those living in colder areas. It gives you the option for all-wheel drive in case you're traveling in the snow or on slippery roads. It also has plenty of space where you can store all of your personal belongings to and from your campus.
You'll be impressed to learn about the CR-V's safety features, which include lane-departure warning, automatic high-beam headlights, and adaptive cruise control. In addition to that, Honda models are known to last long, which means that you might still have it with you after graduating.
Donate an Old Vehicle to Support Needy Breast Cancer Patients
If you have an extra vehicle in your garage that's been sitting there for ages, consider giving it away for the benefit of needy breast cancer patients. By donating it to us at Breast Cancer Car Donations, you'll be helping these patients overcome the struggles they're going through.
We will sell your vehicle through an auction and use the proceeds to support our cancer-fighting charity partners. These IRS-certified 501(c)(3) nonprofit organizations use the funding to provide their beneficiaries with comprehensive breast health services, which include giving deserving breast cancer patients easy access to medical facilities where they can undergo the full range of treatment options. They'll also receive financial assistance to cover the costs of their medications, hospital fees, and follow-up care.
To return the favor, we'll mail you the 100% tax-deductible sales receipt of your vehicle within 30 days after its sale. This receipt will entitle you to claim the maximum tax deduction in the next tax season.
We will also haul your vehicle away at a date, time, and place within the borders of the United States, and guess what? It's absolutely free!
Moreover, there's no greater reward than experiencing the joy and pleasure of knowing how your auto donation can save the lives of destitute breast cancer patients.
We accept almost all types of vehicles, including those that are badly running or those that have defective or missing parts.
For information on our quick and convenient donation process, you may visit our FAQs page. If you have any questions or concerns, you may reach us at our toll-free hotline 866-540-5069 or leave us a message here.
Help Save Lives Today!
An old clunker that seems completely useless to you can be a treasure to your community's financially struggling residents who are afflicted with breast cancer.  Call Breast Cancer Car Donations at 866-540-5069 or fill out our online donation form to donate that vehicle and save lives now!