5 Ways to Keep Your Parked Car Cool in Summer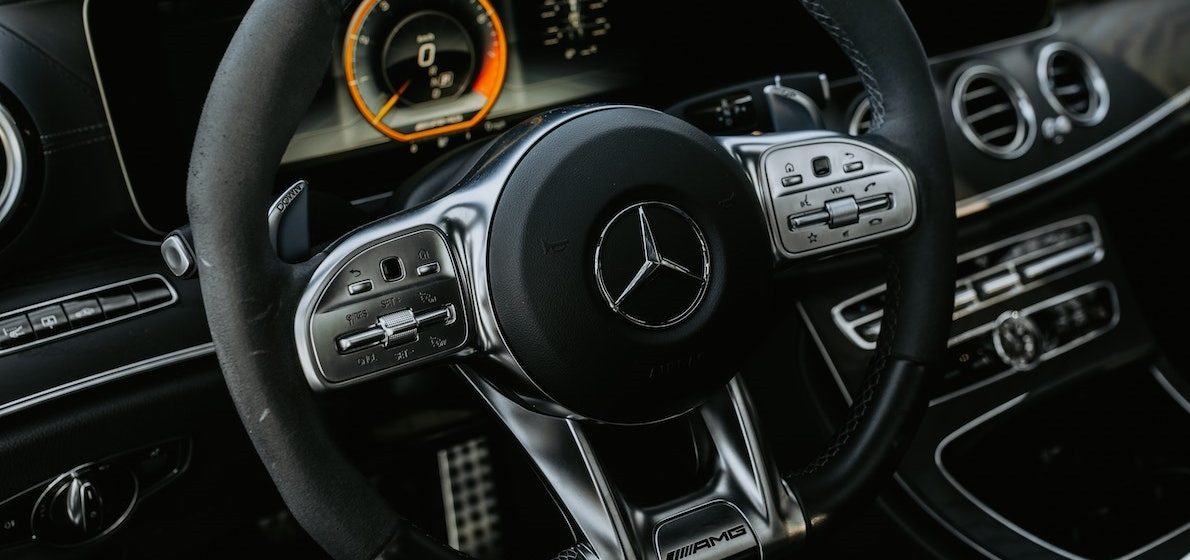 Photo by Luke Miller under Pexels License
Hot Cars Aren't Safe!
The last thing you want is to feel like you're being roasted alive as soon as you get into a vehicle that's been parked under the scorching heat of the sun for hours. It doesn't matter if you're driving a high-end vehicle or an old beater — no vehicle is immune from scalding leather seats, sizzling seatbelt buckles, and gear shifts and steering wheels that are extremely hot to touch.
Aside from being uncomfortable, hot cars are also unsafe. Leaving your pets or kids in a sweltering hot interior can potentially lead to fatal results. Thankfully, you can prevent the hazards associated with a vehicle's hot cabin by knowing how to keep your car cool in the summer season.
How You Can Keep Your Parked Car Cool This Summer
When it's a scorcher outside, you wouldn't want to leave your car parked in the sun for 15 to 130 minutes. If you do, everything inside your car's interior — including the dashboard, carpeting, and seats — will absorb all of the heat. If you don't want to be greeted by a stiflingly hot interior, Breast Cancer Car Donations shares these helpful tips to help you keep your parked car cool.
1. Park in a shady area.
As much as possible, park your car in an area where it can be out of direct sunlight. Bonus points if you can manage to find a garage. Keep in mind that if you have to be somewhere for an extended period, it's better to walk a bit farther to park in the shade than to enter a hot vehicle when you get back from your day out.
2. Use a window visor or a sunshade.
Putting up a window visor each time you exit your vehicle can go a long way toward making its cabin more comfortable. Putting a sunshade on your rear window can keep your car even cooler for longer periods.
3. Use a dash cover.
Another way to keep your car cool throughout the summer is to use a dash cover to protect your dashboard's vinyl surfaces from the heat of the sun. Aside from helping you counteract hot cabin interior temperatures, this tried-and-true method can also protect your dash's sensitive vinyl from cracking and fading due to sun damage.
4. Use a hand towel to cover the steering wheel.
Aside from using a sunshade, one of the most effective ways to keep down the contact temperature of your steering wheel is to cover it with a small towel.
5. Leave the doors open before hopping in.
Before you jump into your car, be sure to leave the doors open for a couple of minutes to let the hot air out and the cool air in.
You Can Turn Your Unwanted Car into a Lifesaver
Do you have an old car that you want to dispose of in the best way possible? If you do, hand it over to us here at Breast Cancer Car Donations. We'll use it to help save the lives of destitute breast cancer patients in your area while giving you great rewards for your act of charity.
We serve as the online vehicle donation platform of IRS-certified 501(c)(3) nonprofit organizations that provide comprehensive breast health services to uninsured and underserved individuals throughout the country. We will sell your donated automobile through an auction and distribute the proceeds to these nonprofits. They use the funding to provide their beneficiaries with easy access to medical facilities where they can undergo full treatment. They also offer other services, including free breast cancer screening, prevention, aftercare, and counseling.
You'd be glad to know that we'll pick up your vehicle at no cost to you — wherever you had that vehicle parked or stored anywhere in the country.
Plus, we'll have the 100% tax-deductible sales receipt of your sold car sent to you by mail so that you can enjoy the maximum tax deduction in the next tax season.
Aside from those material rewards, you'll find awesome satisfaction in knowing that your gift will be used to help save lives.
We accept nearly all types of vehicles without much regard as to their age or condition. We'll take even an old clunker that won't even start anymore.
For more information regarding our donation program, particularly our quick and simple donation process, check out our FAQs page. For your inquiries or concerns, feel free to call us anytime at 866-540-5069 or contact us here.
Use Your Clunker to Fight Breast Cancer Today!
That old clunker sitting in your garage for ages can still work wonders for the needy breast cancer patients in your community. It could help save their lives. Call Breast Cancer Car Donations at 866-540-5069 or fill out our online donation form to make your car donation now!