5 Ways to Help You Prevent a Flat Tire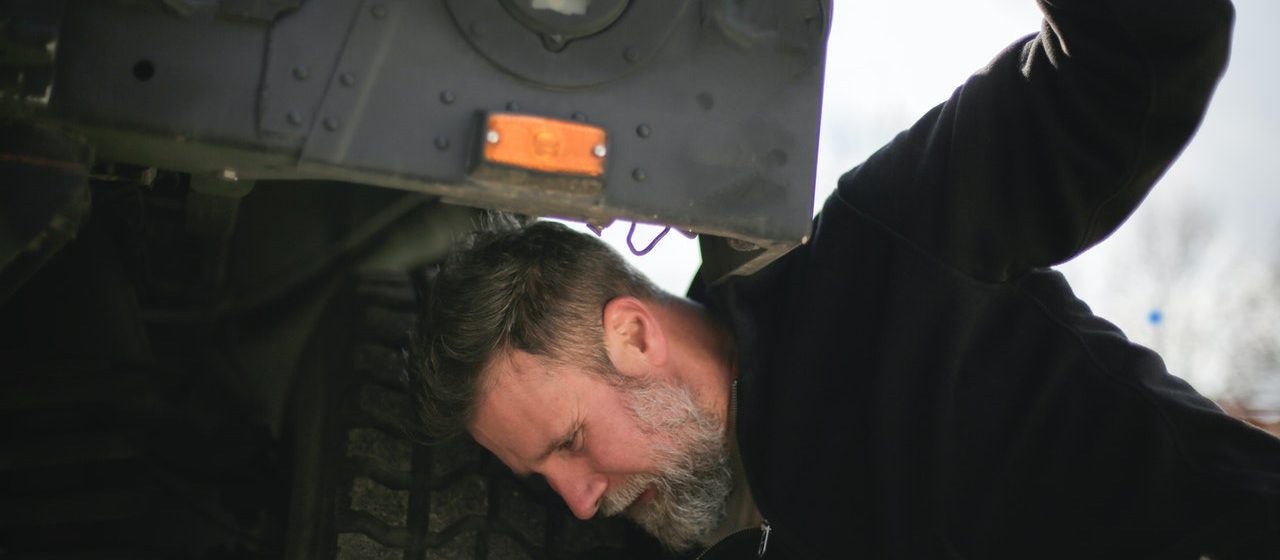 Photo by Andrea Piacquadio under Pexels License
Tips to Avoid Tire Blowout
Don't you just hate the thought of getting a flat tire as you're enjoying a pleasant drive? Whether you're on your way to the beach or you're heading to the mountains for a weekend trip, a flat tire can spoil your travel plans just like that.
Thankfully, there are several things you can do to help stop your tires from suddenly experiencing a blowout in the middle of the road. Here are 5 ways that can help you prevent a flat tire.
1. Check your tire pressure.
First, make sure that your tires are inflated properly. Make it a monthly habit to examine each tire, including the spare, with a tire pressure gauge. To determine your car's recommended tire pressure, look for the label on the doorjamb or the edge of the door on the driver's side, or you may consult your owner's manual.
Since tire pressure readings tend to fluctuate when tires are warm, it's best to check your tire pressure a few hours after driving your car. If your vehicle comes with a tire pressure monitoring system, don't wait for the warning light to signal before you inflate your tires as this usually happens when a tire is already underinflated. You shouldn't rely solely on visual inspections either because a tire would have most likely already lost half of its air before it starts to appear flat.
2. Avoid overloading.
Look at the label that indicates your tire's recommended tire pressure again. You'll also see there the maximum weight your car can carry, which you should take note of. An overloaded vehicle can cause its tires to wear out or even burst.
In case you're carrying a heavy load, we suggest you increase your tire pressure so that your vehicle can support the overall weight, giving you no reason to worry about a potential flat. Check the sides of your tires to gauge how much weight they can carry if the tires are inflated to maximum pressure.
3. Rotate your tires.
According to the National Highway Traffic Safety Administration (NHTSA), getting your tires rotated regularly will help extend their life and avoid uneven wear patterns. Your owner's manual should be able to tell you how often your tires need rotation, though most recommend you rotate them from every 5,000 to 10,000 miles.
While your tires are being rotated, you may use it as an opportunity to examine the sidewalls and treads for any damage. That way, you may steer clear of any road mishaps anytime soon.
4. Look out for tire recalls.
Defective tires can pose possible threats to the safety of drivers, passengers, and others on the road. When tire manufacturers find defects in certain batches of the tires they've produced, they issue recall orders. That's why it's always a good idea to be familiar with the recalls made by your tires' manufacturer. The NHTSA offers a tool that allows you to check for possible recalls on your tires' model and brand. You also have the option to register to receive emails about possible recalls on your car's tires.
5. Pay extra attention to potential hazards.
Being vigilant and careful on the road can help you prevent flat tires. As much as possible, take alternate routes if you're about to drive on roads that aren't well maintained, or you're nearing a construction site. Metal shards, glass, debris, sharp rocks, and nails can lead to punctures and flats. What's more, if you're unlucky enough to hit a pothole, this might cause damage not only to your tires but other parts of your automobile as well.
Underinflated tires are more susceptible to damage if they hit something. As soon as you see cracks or bulges in any of your tires, you should replace them.
Donate an Old Car to Help Save Lives
If you have a car or any other type of vehicle that's just collecting dust in your garage, how about you just donate it here at Breast Cancer Car Donations instead of leaving it to rot and rust? Doing so not only saves you from the hassles of trying to sell a clunker but also gives you an opportunity to be a hero to the needy women in your area who are battling breast cancer.
Once we have your automobile, we'll place it up for auction to generate funding for reputable breast cancer nonprofit organizations that are in partnership with us These IRS-certified 501(c)(3) nonprofits use the funding that we give them to deliver comprehensive breast health services to their beneficiaries. Thus, through your donation, uninsured and underprivileged breast cancer patients in your community can gain easy access to top medical facilities where they can receive full treatment, including surgery, chemotherapy, and radiation therapy.
In exchange for your donation, we'll promptly send you by mail the 100% tax-deductible sales receipt of your car. This receipt will entitle you to claim the maximum tax deduction in the next tax season.
We will also take care of picking up and towing your vehicle wherever you had it parked or stored anywhere in the United States, and this won't cost you a penny.
You don't have to worry about paperwork anymore, either. Our team will manage this for you from start to finish.
Furthermore, nothing beats the feeling you'll experience when you realize how big of an impact you'll be making on the lives of breast cancer-stricken individuals and their loved ones in your area.
Almost all types of vehicles are qualified for our donation program, even those that are defective and no longer running. You may visit this page to get a complete list of the vehicle types we normally accept.
If you're interested to learn more about our car donation program, just head over to our FAQs page. For questions or concerns, feel free to reach us any time and any day at 866-540-5069, or you may write to us here.
Be a Ray of Hope Today!
You can turn your old rusty vehicle into a life-saving instrument today. Donate it to Breast Cancer Car Donations to give women afflicted with this deadly disease a second chance in life. Call us at 866-540-5069 or make your donation here now!