5 Unique Spring Equinox Traditions From Around The World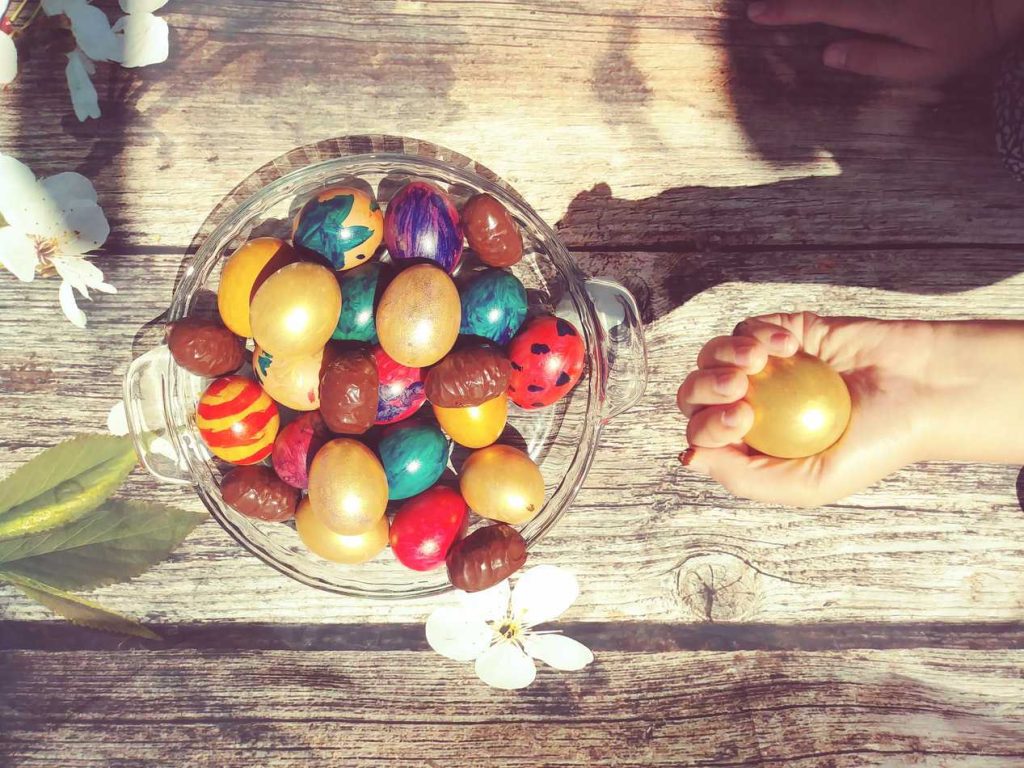 Celebrate the First Hints of Spring on March 19th!
Say goodbye to the gloomy traces of winter as we welcome the bright and sunny days of spring! People across the globe eagerly wait for the first hints of spring. As soon as they see the early signs of the next season, a celebration of the First Day of Spring or Spring Equinox begins with festive cheer!
In the United States and other parts of the Northern Hemisphere, this highly anticipated occasion will take place on March 19th. This day also marks the vernal equinox when the sun traverses the celestial equator and causes daytime and nighttime hours to become equal.
What Are the 5 Unique First Day of Spring or Spring Equinox Traditions Around the World?
The First Day of Spring is often associated with new beginnings and fresh starts. Meanwhile, the Spring Equinox represents new life, light, seeds, path, and the human need for a new sense of balance in any given situation. To give you an idea about how this momentous event is celebrated in some parts of the world, Breast Cancer Car Donations shares these 5 unique spring equinox traditions:
1. White House Easter Egg Roll
White House Easter Egg Roll is an annual highlight that takes place every Easter Monday. The children gather in front of the White House in Washington, D.C. and roll eggs on the grass using a wooden spoon until they reach the finish line. The winner will receive Easter eggs and sweet treats, which is why the interest in the game is high.
2. North India's Holi
India has a very long history of mythology and milestone events from the past. The celebration of Holi marks the commemoration of those events as well as the welcoming of the spring season. It's undoubtedly one of the most colorful spring festivals in the world as people throw colored powders at each other all day and night.
3. The Teotihuacán in Mexico
As the spring equinox draws near, people from Mexico and other Central American countries visit the Teotihuacan Pyramid dressed in white. Devotees brave the 360 steps toward the top of the pyramid. As they reach the top, they raise their arms toward the sky and bask in the glory of the newly risen sun. By doing this, they believe that they'll soak up enough energy for the entire year.
4. Egg Balancing
Egg balancing is one of the most popular spring equinox traditions. Chinese folk beliefs state that during the spring equinox, you can actually balance an egg on one end with minimal effort. Although there's no way of telling whether someone has succeeded in doing this, it shouldn't stop you from getting an egg and trying it yourself.
5. Central Asia's Nowruz festival
The name Nowruz comes from two separate words "No," which means new, and "Ruz," which means "day." Celebrated around the 21st of March, the celebration symbolizes rebirth and new beginnings. Although the celebration of Nowruz differs from place to place, it generally starts with people cleaning their homes and then going out in costumes to participate in various spring festivities.
Start Spring Right by Donating a Vehicle to Help Breast Cancer Patients
If you've decided to dispose of a vehicle, consider donating it to Breast Cancer Car Donations to help save the lives of breast cancer patients in your community. Your donation will be auctioned off to raise funds for our charity partners. These IRS-certified 501(c)3 nonprofit organizations use the funding to provide their beneficiaries with easy access to medical facilities so they can undergo full treatment. They also offer free breast cancer screening as well as other breast cancer prevention and education services.
To thank you for your charitable contribution, you'll enjoy free towing and a maximum tax deduction.
If you would like to learn more about our donation process, feel free to visit our FAQs page. If you have questions or concerns, don't hesitate to call us at 866-540-5069 or contact us online.
You can donate almost any type of vehicle regardless of its age or condition. You can do so wherever you are in the United States since we have vehicle donation programs in all 50 states.

Help Save Lives in Spring
It's time to get rid of things that you no longer need as spring begins. The First Day of Spring or Spring Equinox becomes even more meaningful when the thing you're getting rid of – like your unwanted car – will be used to help people in need. Call us at 866-540-5069 or fill out our online donation form to help save the lives of breast cancer patients with your car donation now!