5 Tips to Help You Prepare for Your Mastectomy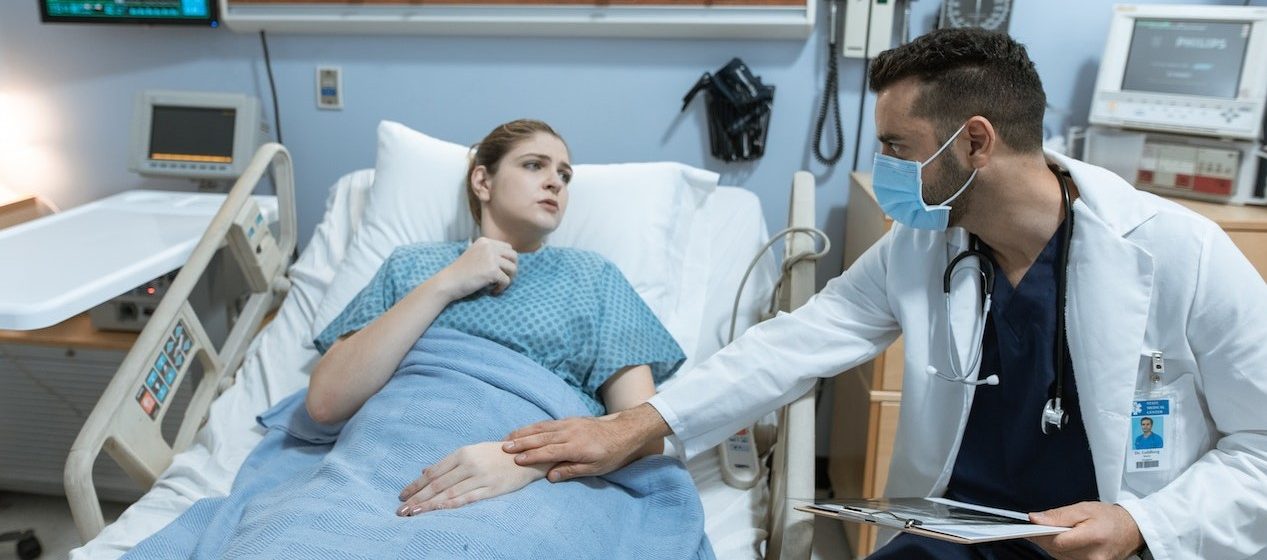 Photo by RDNE Stock project under Pexels License
Simple Things You Can Do to Ease the Burdens of Surgery
Mastectomy is a surgical procedure to remove cancerous breast tissue or to prevent breast cancer. It is typically done if there are cancer cells found in a patient's breasts. Some patients also opt for this procedure as a preventive measure due to their high risk of developing breast cancer.
If you are a breast cancer patient who is due for a mastectomy, Breast Cancer Car Donations has listed five things that you need to do before you undergo the procedure:
1. Process your feelings.
Whether you are getting a mastectomy as a preventive procedure or as a course of treatment, it is bound to cause a myriad of worries. Give yourself time to process these feelings and emotions — the guilt, the fear, and the anxiety. These are all valid.
2. Find the right surgeon.
Do your research to find the right surgeon to care for your body not only during the procedure but even after. Whether you're planning to get breast reconstruction done or not, weigh the pros and cons of these procedures by doing research and consulting with a trusted professional to receive the ideal outcome.
3. Check your insurance coverage.
Understand which part of the surgery will be covered by your insurance and what portion will be considered as an out-of-pocket cost. This will help in scheduling your surgeries in case you have to undergo more than one procedure. This will also help you prepare the funds needed so it will not cause you additional stress later.
4. Pick the right time.
Consult with your surgeon about the surgery and recovery schedule that works best for you and your family. Talk to your office's human resource department about how much sick days you can take off. You may also want to talk to family members about needing help with the kids and the housework after your surgery. Don't be afraid to ask for help because you will definitely need it.
5. Prepare for additional health protocols.
Hospitals and medical facilities practice additional health protocols before and after patients get surgery amid the ongoing COVID-19 pandemic. Apart from having to undergo COVID-19 testing before your mastectomy, you might have to get used to limited interactions with your family after the surgery since hospital visits are either limited or prohibited to prevent the spread of COVID-19. The American College of Surgeons has also come up with instructions on proper home care after a breast cancer patient has been discharged from a medical facility.
How You Can Help Others Afflicted with Breast Cancer
While you may be presented with various treatment options aside from mastectomy to beat breast cancer and you have the resources to pay for them, other cancer sufferers in your community do not have access to the most basic medical treatment due to poverty.
You can help them by simply donating any type of vehicle you no longer need to us at Breast Cancer Car Donations. We will use your donation to help save the lives of these patients.
We will auction off your vehicle and use the proceeds to support our charity partners, helping these IRS-certified 501(c)(3) nonprofit organizations in delivering a range of breast health services to more individuals in need. Thanks to your donation, uninsured and indigent breast cancer patients in your community will get the chance to undergo full treatment and receive financial assistance to cover the costs of their hospital fees, medications, and follow-up care.
As our donor, expect to receive valuable rewards, including getting entitled to receive the maximum tax deduction in the next tax season.
You will also benefit from our free pickup and towing service.
Above all, you'll experience the joy of knowing that you've done something that can save lives.
We welcome almost all types of vehicles, even damaged ones that are hardly running. We are also affiliated with several towing companies all over the country, so if your car isn't parked in your driveway or garage, we can still collect it from any location within the country.
Our donation process will only take you a few minutes to complete. All you have to do is contact us.
If you're interested to learn more about our vehicle donation program, feel free to visit our FAQs page. Should you have any questions or concerns, don't hesitate to call us at 866-540-5069 or leave us a message here.
Help Save Lives of Breast Cancer Sufferers Today!
If you're ready to reach out to destitute breast cancer patients in your community, you can start helping them in the new normal by donating your unneeded vehicle to Breast Cancer Car Donations. Fill out our online donation form or call us at 866-540-5069 now!