5 Things You Can Do When You're Feeling Lonely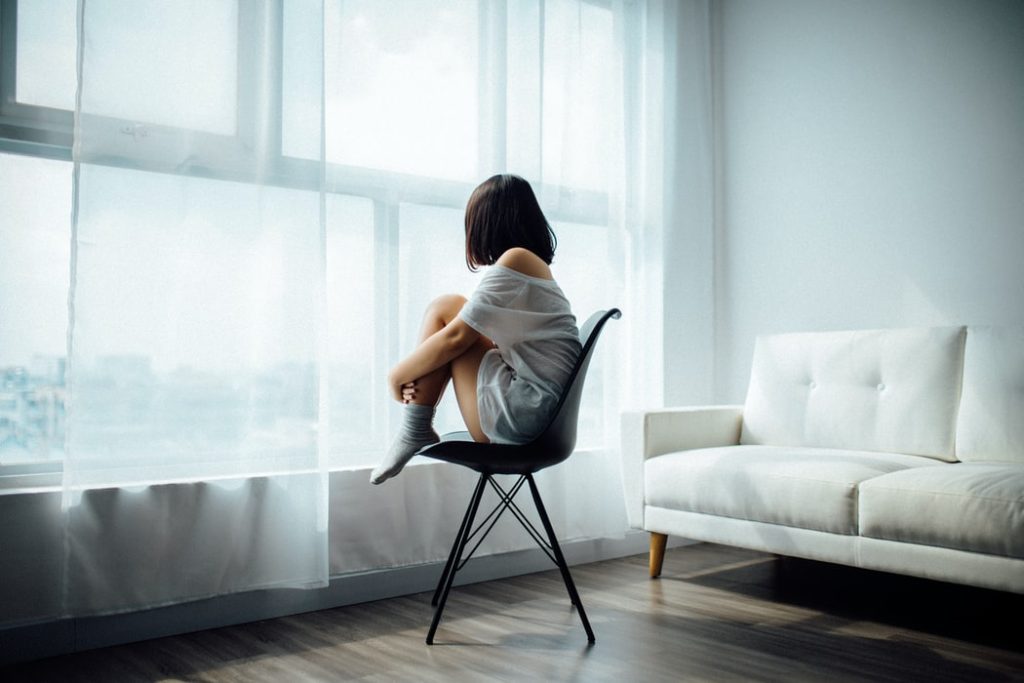 Sick and Tired of Feeling Lonely? Here Are the Ways to Fight It Off
It's never easy to drive away loneliness when certain events or situations compel you to distance yourself from your family and friends. Although the widespread use of technology has managed to make the world a smaller place for all of us, some people still find it difficult to shake off their sadness and their need for some company.
Loneliness is an emotion that people feel from time to time. It's a signal that some social disconnection is at risk or has already happened. When people feel lonely, it doesn't necessarily mean that they're all alone.
People come up with different types of coping strategies to help them manage their loneliness. What do you do when you feel lonely?
The 5 Ways to Combat Loneliness
The thing about loneliness is that you can feel it anywhere. Even if you're in a room full of people, you'll be surprised at how quickly loneliness can seep in. If you're sick and tired of experiencing the same feeling over and over again, here are some things you can do to help fight off loneliness:
1. Get some air.
Walking has a lot of proven physical and mental benefits. If you can, take a walk in the park or around your block or just spend some time in your backyard. You'll be surprised at how getting some fresh air can lift your spirits.
2. Exercise.
Exercise causes your body to release endorphins into your system. These hormones do a great job of turning a sour mood around, making you feel happy and energetic. Try searching online for low- or high-impact exercises that you can do at home to release those endorphins.
3. Write down your thoughts and feelings.
When pangs of loneliness threaten to overwhelm you, grab your journal, and empty your thoughts through writing. You don't have to worry about spelling or grammar — just write down your thoughts and feelings. This is one of the best ways to ease the burden of loneliness.
Aside from giving you a chance to process your emotions, this activity will also help you clear your mind. You'll be able to see things from a different perspective. In so doing, you could find solutions to your problems.
4. Reach out to your friends and loved ones.
Talking to a loved one is one of the best ways to combat loneliness. There's nothing like a refreshing word of encouragement or a good laugh to bring you back on track.
5. Do an act of kindness.
Kindness, no matter how small, lets you connect with the community around you. There are a lot of charities that would be happy to take in any donation you can give. Any random act of kindness will make you rediscover your purpose and allow you to experience fulfillment like never before.
Support the Fight Against Breast Cancer!

As you deal with your loneliness, bear in mind that there are other people whose loneliness is worse than yours. They include those people who are suffering from breast cancer. These people are wracked by pain, fear, and despair.
Doing an act of charity and kindness to them can help you ease your loneliness, as explained here earlier.
If you have a car or any other type of vehicle that you no longer need, you can use this to reach out to the breast cancer patients in your area. All you have to do is donate that vehicle to us at Breast Cancer Car Donations.
We'll auction off your donated vehicle and use the proceeds to replenish the coffers of our IRS-certified 501(c)3 non-profit partners. These charities are dedicated to providing comprehensive breast health services to all deserving individuals. They provide cash-strapped breast cancer patients with easy access to medical facilities where they can undergo full treatment. They also offer free breast cancer screening, follow-up care after treatment, and other breast cancer prevention and education services.
We offer the most convenient way for you to dispose of a vehicle that you no longer want. Check here for the comprehensive list of vehicle types that we welcome in our program.
We'll pick up and tow your vehicle at absolutely no cost to you and wherever it is located in the United States.
Furthermore, your charitable contribution will entitle you to receive a sizable tax deduction in the next tax season.
If you want to know more details about our vehicle donation program, check out our FAQs page. If you have inquiries or concerns, you can give us a call at 866-540-5069 or leave us a message here.
Take Action Now!
Why keep an unwanted car in your garage when you can use it to save lives? Call us at 866-540-5069 or fill out our online donation form to get started with your car donation now!