5 Telltale Signs That You Need a New Car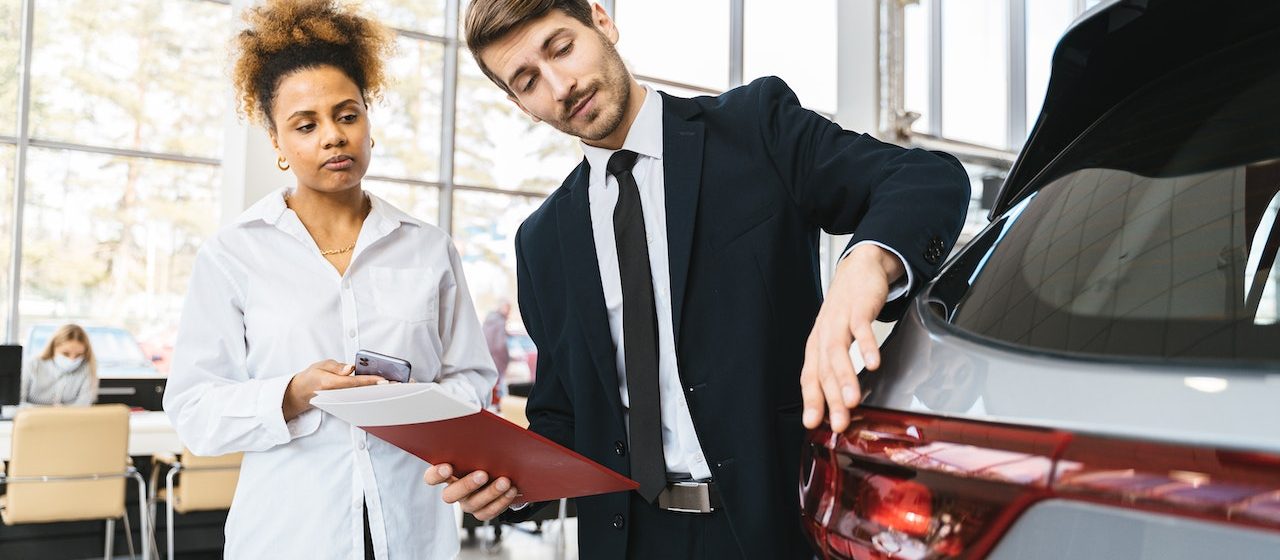 Photo by Antoni Shkraba under Pexels License
Heed These Hints for Your Safety and Sanity
Has your old car conked out more times than you can count? Have you missed an important meeting because of car trouble? Is the maintenance cost eating up your food budget for the month?
Perhaps, your car has been giving you signs that it needs to rest permanently. Perhaps, you don't feel comfortable switching to a new one because you feel it's too expensive. Perhaps, your car has been with you since high school, so you refuse to give up on it for sentimental reasons.
No matter what your reason is, you have to face up to the reality that the time has come for you to let go of your old car because it's no longer serving its purpose. With your clunker's poor condition, it might also be dangerous for you to keep it on the road.
If you're looking for signs that your old beater is just about ready to kick the bucket, here are a few obvious indications that you need a new car:
1. Your repair bills exceed the car's value.
When your old car is becoming a money pit for you, with its constant need for repairs, you seriously need to consider how much of your budget is going to the mechanic. Bear in mind that the older the car, the harder it is to source its spare parts. Because these spare parts are not readily available in the market, they also tend to be more expensive.
2. The same repair work needs to be done over and over again.
If your visit to your local mechanic is becoming a regular event and you need to get the same repairs done over and over again, there is no doubt that your car needs to be retired.
3. Only duct tape is holding it together.
If you feel like your car is beginning to look like Archie's old jalopy, you need to seriously consider switching to a new vehicle. While dents and rust may add their unique charm to an old car, it won't be so charming when the rust begins to affect the integrity of your vehicle. A bumper that's being held together by extra strength duct tape is also a sure-fire sign that your clunker is beginning to fall apart.
4. It won't pass an emission test.
With emission tests getting more and more stringent, it gets harder for older cars to pass the new standards. If your car emits a certain level of toxic fumes into the air, you're automatically out. Consider this a sign from the planet itself that you need to let go of your old beater.
5. You don't feel safe anymore.
When riding your car to work begins to cause you panic and palpitations, and you feel like it will be safer to take a commute, your gut is already telling you that you are overdue for a change. Don't ignore this sign.
The Best Thing You Can Do with Your Old Clunker
If you have finally decided to let go of your old clunker and upgrade to a new car, your next question might be how to best deal with your old beater.
The good news is that there is a perfect way to get rid of your old car, which can also help people who are struggling with life-threatening diseases such as breast cancer. By donating your old auto to us at Breast Cancer Car Donations, you can help needy breast cancer patients in your community get the medical assistance they desperately need.
We'll turn your auto into a fund-generating tool for our charity partners by selling it through an auction. Once your vehicle is sold, we'll use the proceeds to support the comprehensive breast health services that our IRS-approved 501(c)(3) nonprofit partners provide to all individuals in need, particularly the uninsured and underprivileged breast cancer patients.
With the funds generated from the sale of your auto, more patients will be given financial assistance to cover the cost of their treatments, physician visits, medications, and follow-up care. Other beneficiaries will get to receive free breast cancer screening and prevention and education services.
You'll also benefit from your charitable contribution since it will entitle you to receive the maximum tax deduction in the next tax season. Moreover, we'll provide you with our free pickup and towing service wherever you are in the United States.
If you're apprehensive that we might not accept your beater because of its poor condition, you would be glad to know that we accept almost all types of vehicles, even damaged ones that are no longer running.
The most satisfying reward you'll get, however, is the awesome experience of doing an act of charity that will help save lives.
For more information about Breast Cancer Car Donations, feel free to visit our FAQs page. If you have questions or concerns, call us at 866-540-5069 or leave us a message here.
Use Your Beater to Save Lives Today!
Donating your old car to Breast Cancer Car Donations is a practical and hassle-free way to get rid of it. It can also mean a great deal to breast cancer patients fighting for their dear lives. Call Breast Cancer Car Donations at 866-540-5069 or fill out our online donation form now!