5 Simple Ways To Become More Active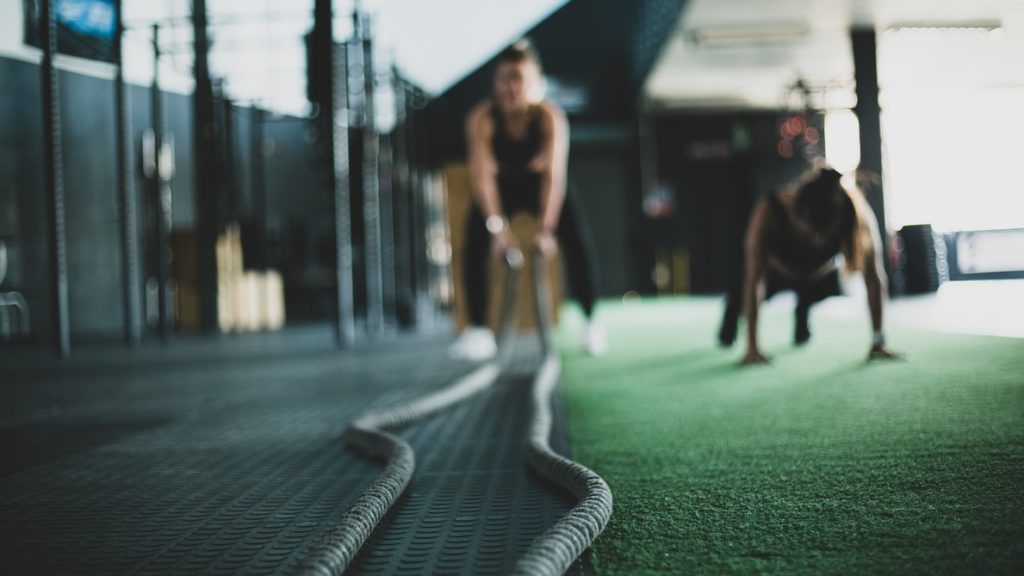 5 Simple Ways to Become More Active: Get Your Body Moving this May — It's Physical Fitness and Sports Month!
No one can deny the fact that physical activity offers a host of benefits. Keeping your body and mind active by engaging in various physical and sports activities improves your overall health and well-being. It also provides great opportunities for meeting other like-minded people who are also trying to maintain an active lifestyle.
Since May is Physical Fitness and Sports Month, Breast Cancer Car Donations wants to encourage you to get off the couch, be on your feet, and move your body!
Being physically active has been associated with decreased risks of having heart diseases, cancer, respiratory disease, and even psychological problems. If you haven't done any exercise for a long time now, then maybe it's time for you to consider doing it again. While it might be difficult at first, taking the first step is always a good start.
How to Start an Active Lifestyle
Many people find it challenging to squeeze in a little bit of exercise into their busy schedules. No matter how much they want to go to the gym or spend at least 30 minutes on the treadmill, there's always something that keeps them from exercising. If you're having a hard time easing into a more active lifestyle, Breast Cancer Car Donations shares a few tips to help you get started.
1. Start with a daily short walk.
Whether it's ditching your car and walking to your workplace or allotting a few minutes to take a walk in the park, a short walk is always a good idea to keep your body moving. Spending 15 to 20 minutes of physical activity every day is better than not moving at all. No matter how busy you are, try to grab any chance to take short walks.
2. Learn a sport.
You don't have to be good at sports to participate in one. If you really want to incorporate physical activity into your sedentary lifestyle, consider training for a particular sport such as swimming or running. You can also choose to participate in a team sport such as basketball and volleyball.
3. Do your house chores.
Perhaps you've been postponing a huge chunk of your cleaning chores for quite some time now, or other things are keeping you preoccupied. No matter what your situation is, doing your chores at home is one of the best ways to keep yourself active during the day. In fact, one tidy-up session could let you burn as much as 200 calories per hour.
4 Find an exercise buddy.
Having an exercise buddy to keep you motivated and hold you accountable for your own physical fitness goals is an awesome way to get you on the right track. Plus, exercising would be twice as fun if done together with a friend or a family member.
5. Participate in charity runs.
Many nonprofit organizations hold fund-raising activities such as charity runs. If there is one in your local area, don't hesitate to sign up. Let your motivation go toward extending a helping hand to people who are in dire need of help.
Make a Difference in the Lives of Breast Cancer Patients
Whether you're participating in a charity run organized by a reputable nonprofit or donating money or any valuables for a good cause, it's always good to help the needy. For instance, giving away your old beater to Breast Cancer Car Donations is a powerful way to reach out to needy breast cancer patients in your local area. With your help, they'll be able to survive the disease.
We'll auction off your gift and use the generated funds to support the programs and services of the nonprofit organizations that we are in partnership with. These IRS-certified 501(c)3 nonprofits provide comprehensive breast health services to all individuals who need them, particularly the uninsured and underserved breast cancer patients. They provide their beneficiaries with easy access to medical facilities where they can undergo full treatment, follow-up care, free breast cancer screening, and prevention and education services.
Our donation process is extremely easy because our team will handle all the heavy lifting on your behalf. Plus, we'll pick up and tow your vehicle for free and give you a chance to enjoy a huge tax break in the next tax season.
We accept not just cars but nearly all other types of vehicles regardless of their condition. You can donate to us wherever you are located in the country since our vehicle donation program covers all 50 states.
You can scroll through our FAQs page if you want to know more about our vehicle donation program. If you have questions, call us at 866-540-5069 or leave us a message here.
Help Save a Life Today

Do something wonderful today that can save the life of even just one breast cancer patient. Donate your extra vehicle to Breast Cancer Car Donations by calling 866-540-5069 or filling out our online donation form today.