5 Simple Ways of Tasting the Meatless Lifestyle on World Vegetarian Day This October 1st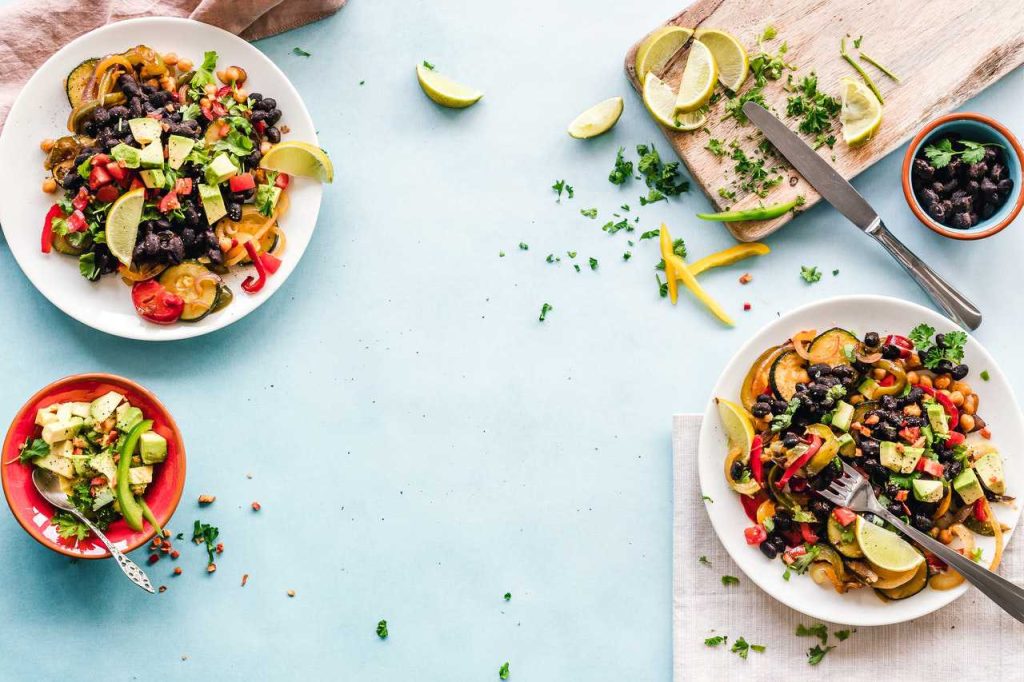 Curious to Find Out Why Vegetarians Live Long and Happy Lives?
Only 5% of adults in the United States consider themselves to be vegetarian, according to a Gallup poll. This only goes to show that an overwhelming majority of Americans are still unconvinced of the many health benefits of living a vegetarian lifestyle.
World Vegetarian Day was created to encourage more people to eat plant-based foods. Observed annually on October 1st, the day seeks to promote the ethical, environmental, health, and humanitarian benefits of a vegetarian lifestyle.
Vegetarian diets offer a lot of health benefits. Fruits and vegetables contain nutrients you can't find in meat. They include a large number of phytochemicals, unsaturated fat, magnesium, vitamins E and C, folic acid, and fiber. By taking these nutrients, you'll have a healthier weight, lower blood pressure, reduced risk of heart disease, and also lower cholesterol.
World Vegetarian Day isn't exclusive for non-meat eaters. You can celebrate this day even if you're not a vegetarian. Breast Cancer Car Donations has listed five simple things you can do on World Vegetarian Day to get a taste of the vegetarian lifestyle.
1. Talk to someone with a vegetarian lifestyle.
Learn more about how it's like being a vegetarian. Talk to someone you know who's living a vegetarian lifestyle and see how they're doing. If you don't know anyone personally, try finding someone in local vegetarian groups or online communities.
2. Go vegetarian for a day.
Get a glimpse of the vegetarian lifestyle by becoming a vegetarian for at least one day. On October 1st, try your best to avoid any products with meat in them. You can have veggie burgers, tofu, carrot sticks, and many other tasty meat-free meals. The experience might just make you decide to adopt a vegetarian lifestyle.
3. Plan a vegetarian potluck.
Invite your friends for a potluck where all dishes have to be vegetarian. Make sure to ask everyone ahead of time what they're bringing to avoid any duplicates.
4. Learn a vegetarian recipe.
Vegetarian meals are far from being dull and unimaginative. Here are some easy ones that you can try cooking on World Vegetarian Day.
5. Treat your friends to a vegetarian meal.
Find a well-recommended restaurant in your area that serves delicious vegetarian meals. Invite your friends and tell them it's your treat so as long as the meals are 100% free of meat.
Got an Unwanted Car? Use It to Help Save Lives
While you'll help save animal lives by promoting the vegetarian lifestyle on World Vegetarian Day, you can help save human lives, too. You can do this by simply donating an unneeded vehicle to us at Breast Cancer Car Donations.
We'll sell your vehicle in one of the top auction houses within our network to generate funds for our charity partners. These IRS-certified 501(c)(3) nonprofits share our commitment to improving the overall well-being of breast cancer patients, particularly those who are uninsured and lack the financial means to pay for the cost of their treatment. The proceeds from the sale of your donated vehicle will go directly to these nonprofits to support their life-saving programs.
Thanks to your donation, our charity partners will be able to serve more of their beneficiaries, providing them with financial assistance and easy access to medical facilities where they can undergo all types of treatment, including surgery, chemotherapy, and radiation treatment.
These nonprofits also provide breast cancer survivors with free follow-up care, including laboratory work, annual mammograms, and physician visits after cancer remission. Other beneficiaries get to receive free breast cancer screening and prevention and education services.
You'll also reap outstanding rewards, including getting entitled to receive the maximum tax deduction. Expect to receive by mail the 100% tax-deductible sales receipt of your car a few weeks after its sale. Using this receipt, you can then claim your tax write-off in the next tax season.
You also need not worry about how to remove your unwanted vehicle from your property since we will provide you with our pickup and towing service wherever you're located in the country at no cost to you. We will coordinate with a professional towing company in your area to haul your vehicle away at a date, time, and place most convenient for you.
The best reward you'll get, however, is the experience of feeling the joy and satisfaction of giving something that will help save lives.
You can donate not just a car but also almost any other type of vehicle. Regardless of your vehicle's physical state or working condition, we'll gladly take it off your hands for free.
For more information, feel free to check out our FAQs page. If you have questions, call us anytime through our toll-free hotline at 866-540-5069. You may also leave us a message here.
Joining the Fight against Breast Cancer on World Vegetarian Day

On World Vegetarian Day, turn your car into a powerful weapon against breast cancer. Hand it over to us at Breast Cancer Car Donations today! Call us at 866-540-5069 or fill out our online donation form now!