5 Simple DIY Solutions for Fixing Minor Car Dents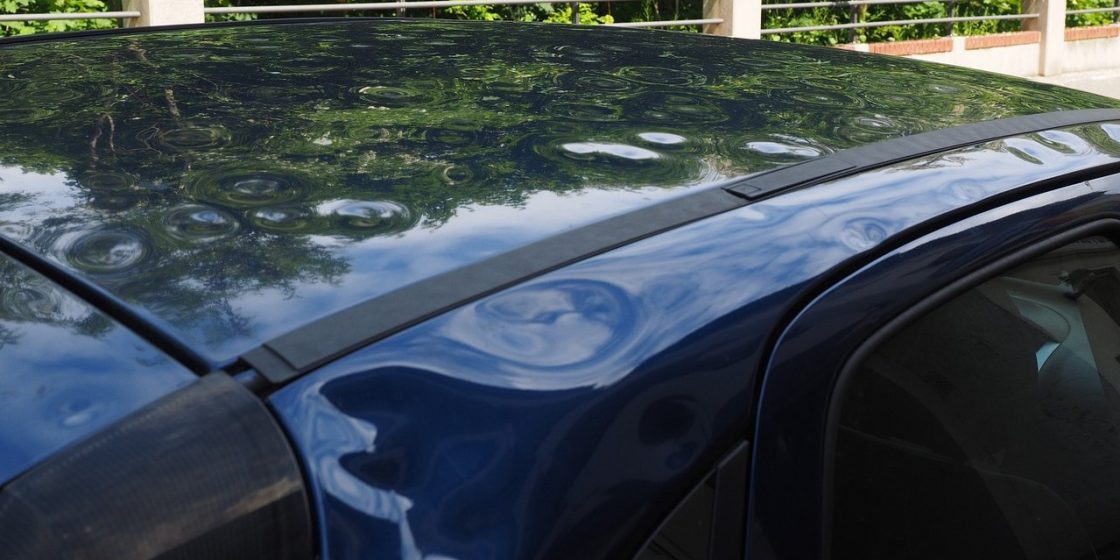 Photo by Hans under Pixabay License
Learn How to Fix Your Car Dents By Yourself
No matter how hard you try to keep your car's exterior free from damages, unavoidable incidents are likely to happen that will cause dents on your auto. They could be caused by minor auto or parking lot accidents, hailstorms, falling tree branches, or road debris. You can get them anywhere, and you probably won't even know what caused those dents.
While you may ignore one or two dents, seeing multiple dimples on your car's exterior can be annoying. They can affect your auto's appeal and even lower its resale value.
Fortunately, you don't need to bring your car to an auto repair shop to get minor dents fixed. Repairing them is something that almost anyone can do at home. You won't need any special equipment or know-how to get rid of those dents. Why spend loads of money to fix those small dings when you can do it on your own in a matter of minutes?
Here are five do-it-yourself repair solutions that can take fix your minor dent problems once and for all:
1. Use a plunger.
Put the head of the plunger on the affected area and try to pop the dent out. Note that it might take you multiple tries to get this right and to get it level with the rest of the panel.
2. Hammer the dents back in place.
This is best used for small dents that you can easily get to the back area without having to remove any parts. Just make sure you don't go overboard with the force you apply when striking with the hammer.
3. Try boiling water.
To fix front or rear bumper dents, pour boiling water over the area to heat it and make it malleable enough. Once that's done, reach behind the bumper where the dent is and pop it out by hand.
4. Do this dry ice trick.
Remember to wear protective gloves when doing this hack. Rub a piece of dry ice around the section with the dent. Hold it down on the part with the most depression for a few minutes. It should pop back into place after you're done.
5. Use compressed air and a hairdryer.
Set a hairdryer to its highest level and heat the area where the dent is located. Turn a can of compressed air upside down and begin spraying the same area. The cold air will cause the heated plastic to contract and pop the dent out.
Got a Damaged Car You Want to Dispose Of? Talk to Us
Fixing dents and scratches in your car may be easy enough. However, if your auto has suffered serious damages from a road accident, repairing it may not bring back its former appeal. You may be better off replacing it with a brand-new vehicle.
If you're thinking of the best way to dispose of your damaged car, we can guarantee your satisfaction if you simply donate it to us at Breast Cancer Car Donations.
We'll fix your vehicle for free and have it auctioned off, with the proceeds going straight to our nonprofit partners.
Thanks to your auto donation, these IRS-certified 501(c)(3) nonprofit organizations will be able to help more uninsured and indigent women in your area who have been diagnosed with the life-threatening disease.
Our charity partners offer their beneficiaries easy access to top cancer centers as well as financial assistance to cover the costs of their treatments, doctor consultations, hospital fees, medications, and other essential health care services. Other beneficiaries get to receive free breast cancer screening, diagnosis, and cancer prevention and education services.
As a donor, you'll get our fast and free towing service wherever your vehicle is located anywhere in the country. Your donation will also entitle you to claim the maximum tax deduction in the next tax season.
Best of all, you'll get to experience the priceless satisfaction of doing a life-saving charitable act.
You can donate just about any type of vehicle, whether it's still in good condition or not.
Feel free to visit our FAQs page to learn more about our donation program, including our quick and easy donation process. If you have questions about the ins and outs of our vehicle donation program, don't hesitate to contact us anytime through our toll-free hotline at 866-540-5069. You may write to us here.
Support Needy Breast Cancer Patients Today!
Be a giver of hope to breast cancer patients in your community who are fighting for their lives. Extend lifelines to them with your vehicle donation. Call Breast Cancer Car Donations at 866-540-5069 or fill out our secure online donation form now!