5 Shopping Tips to Get the Most Out of Black Friday Deals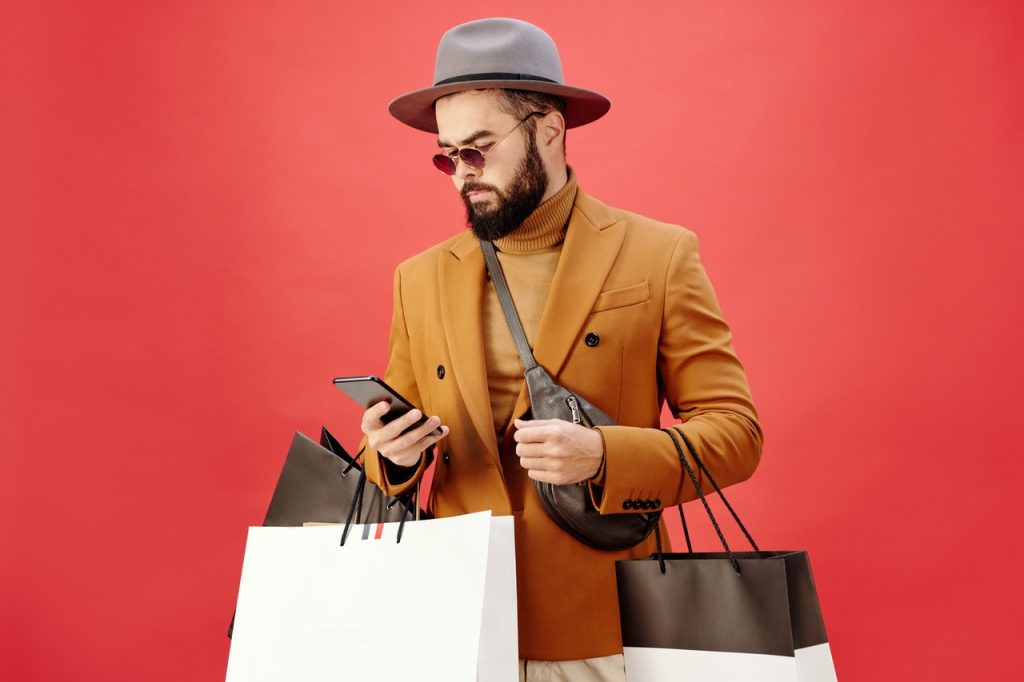 Learn How to Shop Like a Pro on November 26th
Black Friday is one of the biggest shopping days in the United States. Happening right after Thanksgiving on November 26th, it's often regarded as the unofficial kickoff of the holiday shopping season.
For consumers, it's the shopping extravaganza of the year. Even at the height of the COVID-19 pandemic and with the economy going down, more than $9 billion was still spent online on Black Friday deals in 2020. That's up by 21.6% compared to the previous year's Black Friday sales, making it the second-largest online spending day in our country's history.
Nearly all retailers will have deals ready for Black Friday on November 26th. Some start ahead of it, but most stores have their official sales beginning on either Thanksgiving evening or midnight Friday.
The best deals don't stick too long though, so if you want to get the ones with the huge discounts, you have to be both smart and fast when bargain-hunting.
Whether you're shopping in-store or online, Breast Cancer Car Donations offers these five shopping tips to make the most out of your Black Friday shopping experience:
1. Prepare a budget.
Set a budget for your Black Friday shopping and stick to it. This way, you'll stop yourself from overspending and you'll know what deals you can afford.
2. Prioritize retailers.
Most retailers will have Black Friday deals, so make sure you prioritize the ones that have the items you're looking for. This will help you shop more efficiently.
3. Arrive early.
The most wanted items tend to fly off the shelves first, so make sure you arrive early if you're shopping in-store. You'll also avoid the long lines and heavy crowds.
4. Research well before Black Friday starts.
Be knowledgeable about the items you want to buy. If you're looking for deals on specific items, do your research before the start of Black Friday to save time.
5. Find early-bird specials.
The early bird gets the worm! Some stores start their Black Friday sales in advance. You can find significant discounts and avoid the rush of Black Friday if you shop ahead.
Here's an Extra Special Way of Spending Black Friday
If you're getting tired of all your splurging on Black Friday, consider turning things around. Why not turn this holiday of spending into one of giving instead? One great way of doing this is by donating an unwanted vehicle to us at Breast Cancer Car Donations. We'll transform your donated car into a vehicle of hope for the uninsured and underserved breast cancer patients in your community.
We will have your car auctioned off, with the proceeds going to leading breast cancer nonprofit organizations in partnership with us that are serving your area. These IRS-approved 501(c)(3) nonprofits are committed to improving the overall well-being of needy breast cancer patients. Your gift will help our charity partners serve more of their beneficiaries, providing them with financial assistance and easy access to medical facilities where they can undergo all types of treatment, including surgery, chemotherapy, and radiation treatment.
You'll also get valuable rewards for your charitable contribution, including getting entitled to receive a handsome tax deduction in the next tax season.
For your vehicle's pickup, we'll be providing you a free professional towing service. Just let us know the date, time, and place and we'll take care of the rest. You can avail yourself of this service wherever you reside in the country since Breast Cancer Car Donations operates in all 50 states plus the District of Columbia.
However, the best reward you'll get is not a material thing. It's the joy and satisfaction of knowing that your donation will be used to help save lives.
We accept nearly all types of vehicles that you can think of. You can even donate damaged or non-working vehicles so as long as their car titles are still good.
Feel free to visit our FAQs page to learn more about our donation program. You can also get in touch with us at Breast Cancer Car Donations anytime through our toll-free hotline at 866-540-5069 or leave us a message here if you have questions or concerns you want us to address.
Make a Life-Saving Gift Today!

Use your unwanted car to make a life-saving gift for the vulnerable breast cancer patients in your community. Become a vehicle donor for Breast Cancer Car Donations today! Call us at 866-540-5069 or fill out our online donation form to get started now!