5 Resources For Children of Parents Diagnosed With Breast Cancer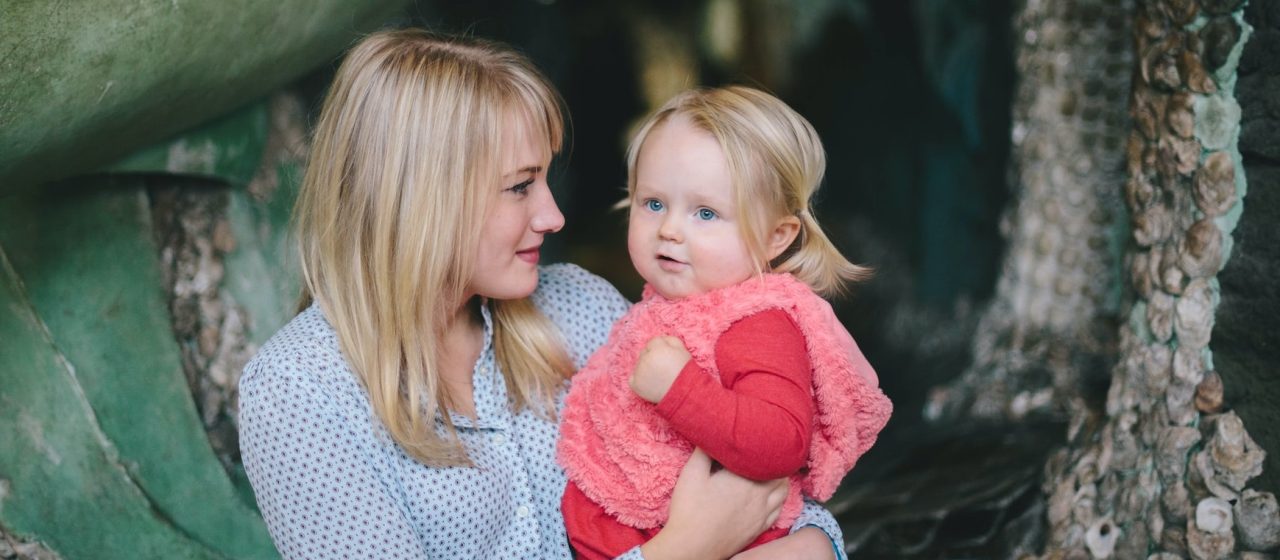 Photo by Colin Maynard under Unsplash License
5 Resources for Children of Parents Diagnosed with Breast Cancer
Breast cancer can be very unsettling when it hits any member of a family, especially the mother. Under normal circumstances, it's already challenging enough for a mother to raise children. To add a breast cancer diagnosis on top of it all can be nothing short of overwhelming.
Did you know that according to research, an estimated 2.85 million children in the United States who are below 18 years old are living with a mother who happens to be a cancer survivor?
When a parent is diagnosed with breast cancer, children experience a flood of emotions that can leave their loved ones wondering how they can demonstrate their support for these kids at a time when they need it the most. It's important to note that a child's level of maturity is a critical factor that can influence how they will cope with the fact that their parent has been diagnosed with cancer.
Maintain Communication Within the Family
Some children are less expressive and may deliberately show apparent disinterest in the information they just learned. Many others may outwardly express their anger, worry, confusion, fears, and concerns. What's important is your availability to talk to them whenever you think they're ready. As much as they need to be reassured that they can come to you with their questions, you also have to be honest with them when you don't have the answers that they're looking for. Telling them that you're willing to work with them to search for those answers will make them feel less alone.
Know that children can use different methods to cope with their stress. To try to deal with this difficult situation, they may try to distract themselves by playing video games, listening to music, going out with friends more often, or spending time alone. Regardless of how they take the news of your breast cancer diagnosis, remind them that it's okay to have sad days and to feel the way they do. Impress upon them how much you love and value them as you go through the whole ordeal.
The 5 Resources for Children of Parents with Breast Cancer
Thankfully, nobody has to go through their breast cancer journey alone—including the kids of those who've been diagnosed with it. Breast Cancer Car Donations shares these five resources for children of parents diagnosed with breast cancer.
1. KidsCope
This website can provide children and other family members with helpful information about the symptoms of breast cancer and the side effects of treatment. It highlights coping suggestions and features various programs and materials that are meant to send a message of hope to affected families. It includes comic books that are helpful for children who are dealing with their parents' cancer.
This is a free health social network that gives families who are coping with breast cancer an opportunity to share news and connect and receive support from each other via personalized webpages.
3. Survivorship A to Z's Children Resource
This website features a database that tackles the various aspects of support for children whose parents are living with cancer. Check out the comprehensive sections that talk about the common issues encountered by the affected kids.
4. Kids Konnected's Youth Leadership Training
The purpose of this three-day program is to equip youth leaders with the basic therapeutic skills that are needed to effectively answer cancer-related questions and to develop supportive relationships with each other. An opportunity for self-reflection as well as development is also provided in this training.
5. LIVESTRONG Foundation's Educational Resources
This is a comprehensive compilation of easy-to-read articles containing cancer information for young adults and others who were recently diagnosed with the disease. It also provides insights on how to effectively face one's fears and emotions after a breast cancer diagnosis.
How to Save Lives
If you've always wanted to lend a helping hand to needy breast cancer patients, you can easily and effectively do so without having to break the bank. All you have to do is donate any type of vehicle that you no longer want or need to Breast Cancer Car Donations. In doing this, you'll not only get to dispose of an unwanted vehicle quickly but also give yourself the rare and ennobling opportunity to save lives.
We will sell your donated vehicle via auction and use the proceeds to help fund the comprehensive breast health services that are being delivered by our charity partners to various communities throughout the country. These IRS-certified 501(c)3 nonprofits provide uninsured and underserved breast cancer patients with financial assistance, counseling, therapies, early screening and detection, and treatment.
As our token of gratitude for your generosity, we'll pick up and haul away your vehicle for free from any location of your choice. Plus, we can guarantee you an awesome giving experience with our quick and painless donation process. We can also assure you that we will promptly mail to you your tax-deductible sales receipt right after your vehicle is sold at auction. This receipt will entitle you to receive a top tax deduction in the next tax season.
Are you ready to donate? Simply fill out our online donation form or call us at 866-540-5069 to get started!
If you have questions about our vehicle donation program, call us anytime at our toll-free number or send us a message online. You can also check out our FAQs page for more details.
Donate a Vehicle and Become a Lifesaver!
Breast Cancer Car Donations makes it easy for you to save lives! Call us now at 866-540-5069 and become a lifesaver with your vehicle donation!