5 Possible Reasons Why Your Car Shakes When Accelerating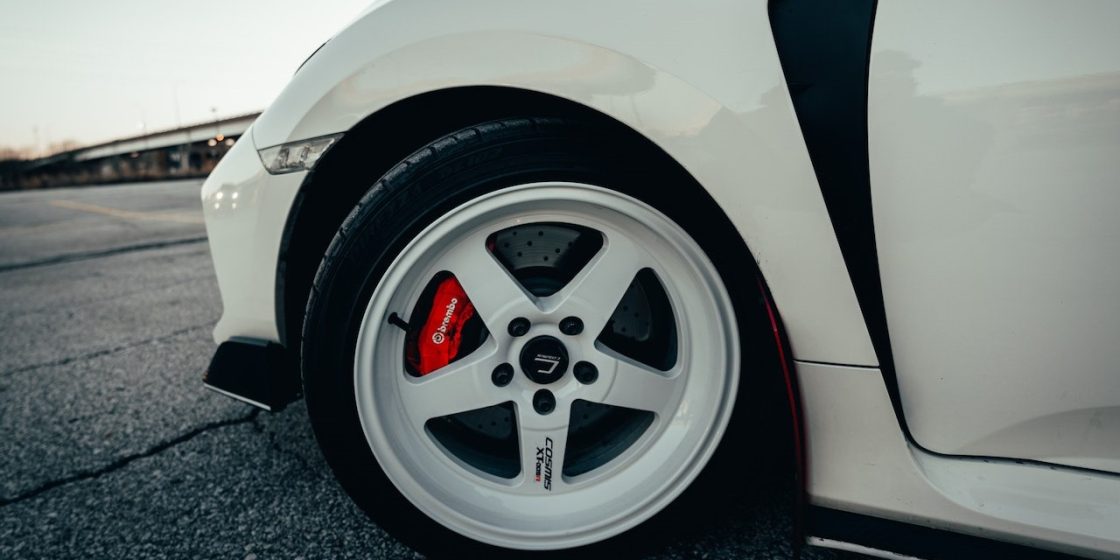 Photo by Lee chinyama under Pexels License
Beware: Ignoring This Problem Will Be Costly for You
There is a myriad of possible reasons why your car shakes or vibrates when you accelerate. The causes may differ depending upon when your car shakes when you drive it. For example, shaking during low speeds can be caused by an entirely different issue from shaking that occurs during high-speed acceleration.
One sure thing, however, is that this problem will stress you out and cost you a lot of money in repairs if you continue to ignore it.
As soon as you experience any weird vibrations when increasing your speed, you should get your vehicle inspected by a professional mechanic right away. Delaying your trip to the auto repair shop will only make matters worse up to a point when your personal safety gets compromised or when other components of your vehicle malfunction.
Here are five possible reasons why your car shakes when accelerating:
1. Bent driveshaft
If your car shakes even at low speeds, it could be because of a bent driveshaft. This could have happened if you had figured in an accident or hit something like a pothole.
2. Torn or disconnected vacuum hose
A disconnected or torn vacuum hose can cause your vehicle to shake when accelerating. While a disconnected hose can easily be re-attached, you'll need to replace one that's already torn. Even small tears are enough to cause your vehicle to shake.
3. Damaged motor mounts
Even if only one of your engine's motor mounts is damaged, it can cause your car to shake during acceleration. Replace the damaged mount as soon as possible to avoid overstressing your functioning motor mounts.
4. Unbalanced tires
With unbalanced tires, shaking usually happens at high speeds. This is especially common if you recently had new tires installed. Fortunately, you can get your tires balanced at any auto shop pretty cheaply.
5. Bent axle
Hitting potholes, curbs, or getting into accidents can cause your axle to bend. This results in vibrations that get worse the more you accelerate. You'll likely need to get your axle replaced to fix this.
Here's a Most Satisfying Way to Retire an Old Car
If you have a car that's not only shaking when accelerating but also conks out every now and then, leaving you stranded on the road, that's your old car begging you to put it into retirement. And there's no better way to do that than by donating it to us at Breast Cancer Car Donations.
We'll give your venerable auto a new and worthy purpose by turning it into a powerful tool to save the lives of destitute breast cancer patients in your community.
We'll place your donated vehicle up for auction, with the proceeds going to our breast cancer-focused charity partners. These IRS-approved 501(c)(3) nonprofit organizations cater to uninsured and underprivileged women across the country, providing them with comprehensive breast health services.
Thanks to your gift, needy breast cancer patients in your area will be able to gain easy access to top cancer centers as well as financial assistance to help cover the costs of their treatments, doctor consultations, hospital fees, medications, and other essential health care services. Other beneficiaries get to receive free breast cancer screening and prevention and education services.
In exchange for your donation, you will be entitled to receive the maximum tax deduction in the next tax season. We'll mail you the 100% tax-deductible sales receipt of your vehicle within 30 days after its sale.
We also offer our donors free professional towing services anywhere in the United States. Plus, we have a team of donation experts to handle all the required paperwork. In short, you can leave everything to us!
Even more valuable than those material perks, you'll get to experience the satisfaction of making a charitable act that can help save lives.
We accept nearly all types of vehicles, including those that need a lot of work. Feel free to visit this page to learn what else you can donate aside from cars.
Head over to our FAQs page for more information about Breast Cancer Car Donations, including our quick and convenient donation process. If you have any questions or concerns, don't hesitate to write to us here or call us anytime through our toll-free hotline at 866-540-5069.
Give Your Venerable Vehicle Its Last Hurrah Today!
If your car no longer functions well, you can give it its last hurrah by using it to help save the lives of struggling breast cancer patients in your community. Donating it to Breast Cancer Car Donations is such a great way to retire your beloved sedan. Call us at 866-540-5069 or fill out our secure online donation form now!