5 Most Important Car Maintenance Services First-Time Drivers Need to Know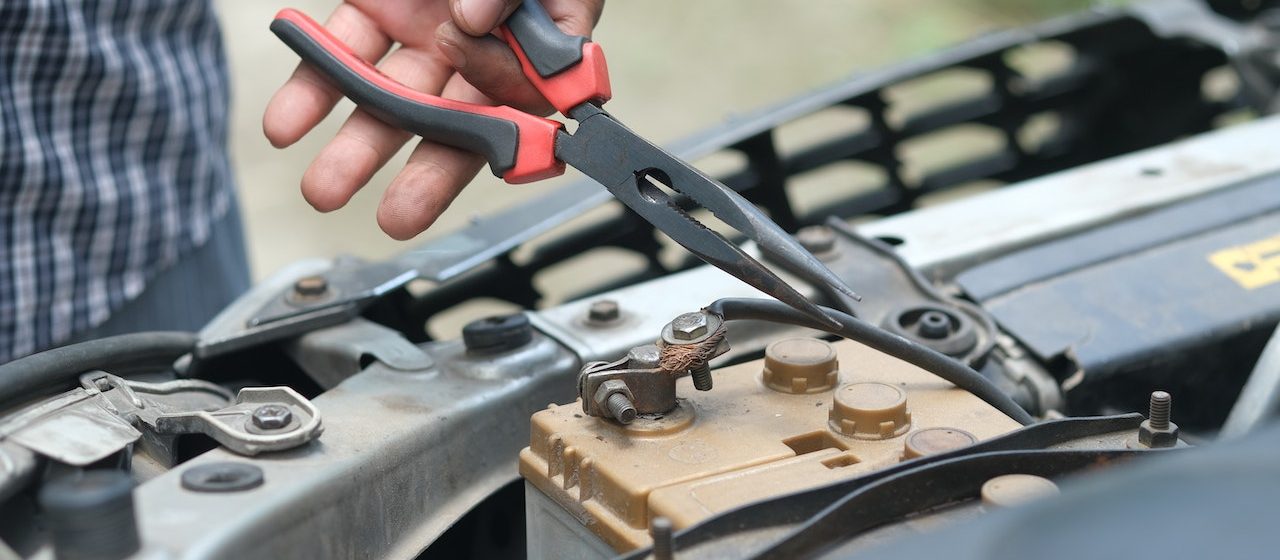 Photo by Towfiqu barbhuiya under Pexels License
These Can Help Extend Your Vehicle's Lifespan
Vehicle maintenance is key to keeping your car safe on the road. If you happen to be a first-time driver, you probably want to know why this is so.
As a newbie behind the wheel, your mind may only be focused on two things: exploring the city with your car and experiencing freedom as you've never had before. Checking your tires or replacing your oil might be the last thing on your mind.
As early as now, you should understand why it's crucial to service your car regularly. While it's essential to have a professional auto mechanic to rely on, knowing a few simple maintenance tips and performing them yourself can help extend your vehicle's lifespan. This will save you lots of money in the long run.
To help you take care of your beloved automobile, Breast Cancer Car Donations has rounded up five of the most important car maintenance services first-time drivers need to know. Take a closer look at them below.
1. Change your oil regularly.
Changing your oil regularly is one of the easiest ways to keep your vehicle running efficiently and smoothly. Oil tends to get dirty over time, and if you continue to ignore it, your engine will eventually wear down.
Most modern cars recommend oil changes every 3,000 to 5,000 miles. However, some engines can run for 7,000 miles or more between changes. Be sure to consult your owner's manual to find out how often you need to replace your oil.
2. Check your battery.
Many drivers have been left stranded because of a dead battery, which is why it's important to check your battery's charge every now and then. However, there are instances when car batteries would just stop working without showing any signs of wear and tear. When that happens, you have two options: change the battery or jump-start it.
Although car batteries have warranties that can last for five to six years, it's not uncommon for many of them to only last around two to three years before requiring replacement. See to it that you also inspect your battery's voltage whenever you change your oil. A significant voltage drop may mean that you'll need to replace your battery soon.
3. Replace your wipers.
Old and damaged wiper blades will leave streaks that are difficult to see through, especially when it rains or snows. Since these blades are only made of rubber, they will eventually wear out over time, along with constant exposure to the elements. To ensure that your wipers are still in good condition, test them once or twice a month using a brief spritz of your washer fluid.
Wipers are usually changed at least once a year, or possibly twice, depending on how much you use them. Replacing them doesn't require much effort, and you can do the procedure with ease.
4. Maintain tire pressure.
Doing this will reduce the chances of getting a flat tire. You need to keep your tires at their recommended PSI. Incorrect tire pressure can negatively impact your car's fuel economy and cause your tire to wear out faster than usual.
Checking and maintaining tire pressure is one of the easiest upkeep to do. Just invest in a decent tire pressure gauge. Inflate your tires once the pressure gets very low. Most passenger cars suggest a PSI between 32-35, but you can always look for the specified number on a sticker inside the driver's door.
5. Rotate your tires.
It's also a good idea to rotate your tires every time you change your oil. Doing so will prolong their lifespan and increase your safety on the road, too. Another practical tip is to have your tire alignment checked by a professional every year to ensure that your tires are rolling perfectly flat with the road.
Breast Cancer-Stricken Women Need Your Support
Many breast cancer patients fail to get proper treatment because they can't afford it. Aside from the procedure itself, they'll need to spend on their hospital bills, medications, and consultations. Left untreated, they eventually succumb to the disease.
This is where Breast Cancer Car Donations comes in. We're inviting you to help uninsured and indigent breast cancer victims in your area get the medical treatment they badly need. All you have to do is to donate to us any vehicle you can spare.
Our team will sell your vehicle through an auction and use the proceeds to support the comprehensive breast health services being provided by our charity partners. These IRS-certified 501(c)(3) nonprofit organizations use the funding we give them to provide financially struggling breast cancer patients with easy access to top cancer centers. Our charity partners also provide them with financial assistance to help cover the costs of their treatments, doctor consultations, medications, follow-up care, and other vital health care services. Other beneficiaries get to receive free breast cancer screening and diagnosis, as well as prevention and education services.
You will also greatly benefit from your donation. This will entitle you to claim the maximum tax deduction in the next tax season. We'll also be hauling away your unwanted vehicle without charging you a single dime for it and at a date and place of your choosing.
The best reward you'll get, however, is the priceless satisfaction you'd feel for doing a life-saving charitable act,
In case you're wondering what vehicles we usually accept, check out this page. We'll gladly take your vehicle whatever its age or condition. We can also collect your donation wherever you are in the United States since we operate nationwide.
For more information on our vehicle donation program, including our quick and simple donation process, check out our FAQs page. If you have any questions or concerns, call us anytime through our toll-free hotline at 866-540-5069 or message us here.
Become a Hero to Breast Cancer Sufferers Today!
Are you ready to extend a helping hand to the breast cancer sufferers in your area? Use your unwanted car to help save their lives! Call Breast Cancer Car Donations at 866-540-5069 or fill out our secure online donation form now!