5 Fun Activities You Can Do on Thank You Note Day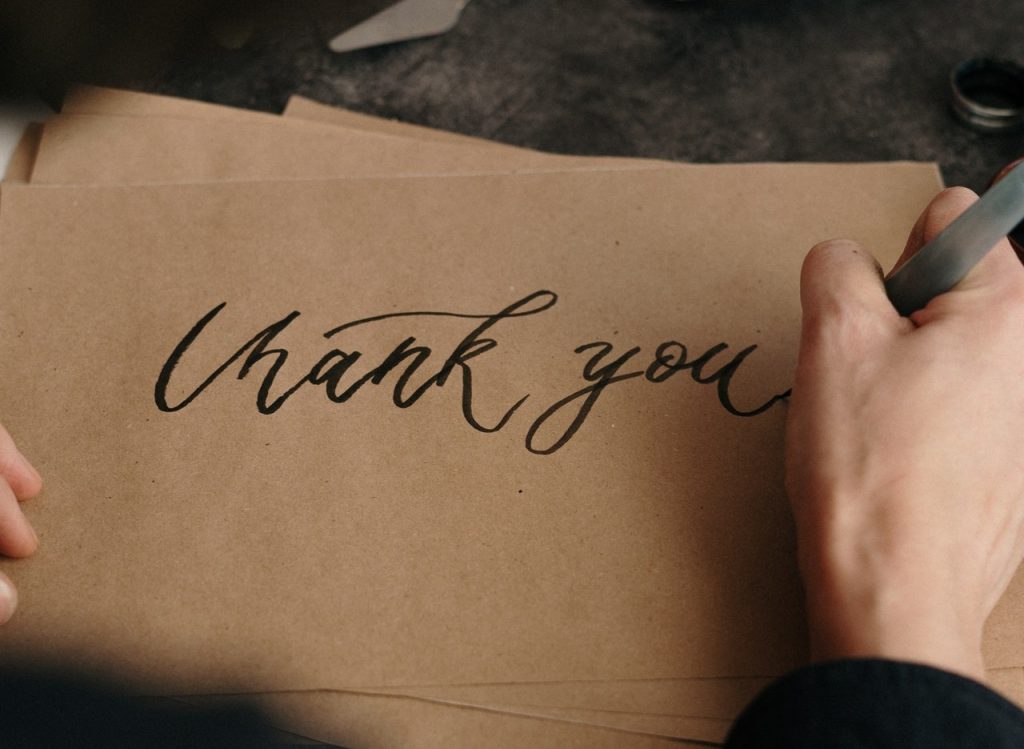 December 26th Is the Perfect Day to Show Your Gratitude through Writing
These days, very few people bother with handwritten notes anymore. It's even gotten to a point that even kids are starting to email Santa for their Christmas wish lists instead of writing letters to him.
Although texts, emails, and emojis have made communication more convenient, they lack the personal touch of handwritten letters.
On December 26th, we celebrate the day when we're not only reminded of the beauty of writing but also of the joy in expressing gratefulness for all the blessings we've received in our lives. It's Thank You Note Day!
On this day, we take time to write thank-you notes to the people who matter to us and those who've made a difference in our lives. While you can write your notes using modern mediums like emails and text messages, handwritten notes show more sincerity and effort.
If you're looking for the best ways to make the most of Thank You Note Day, Breast Cancer Car Donations shares these five suggestions:
1. Write thank-you notes.
Hands down, this is the simplest and best way to celebrate Thank You Note Day. Write handwritten letters of appreciation to the closest people in your life.
2. Have a note-making party.
Invite friends over to your home and have a note-making party. Buy envelopes, stationaries, and pens that everyone can use to make thank-you notes.
3. Have penmanship lessons.
Not everyone is skilled with excellent penmanship. If you feel like you need penmanship lessons, find a tutor or a program to help you so you can make your thank-you notes even better.
4. Write a thank-you note to yourself.
We all get caught up thanking others that we forget to thank ourselves. On Thank You Note Day, write a thank-you note to yourself, listing all your achievements and the challenges you've overcome. You can also write words of encouragement to yourself.
5. Make your thank-you note into an origami.
Origami is the Japanese art of folding paper into shapes and figures. After you're done writing your thank-you note, fold it into a unique origami shape to make it extra decorative and special.
Here's an Extra Special Way of Celebrating Thank You Note Day
Thank You Note Day is all about appreciation. It's about showing gratitude to people who have done something wonderful in our lives.
You can also share the joy of gratitude in celebration of Thank You Note Day by reaching out to the less fortunate people in your community. You can do this by simply donating any vehicle that you no longer want to Breast Cancer Car Donations. We'll use your vehicle donation to provide medical support and services to needy breast cancer sufferers in your community.
This is a perfect deed you can do on Thank You Note Day. Breast cancer patients who will benefit from your donation will truly appreciate and be thankful for your kindheartedness and generosity.
We'll sell your vehicle through an auction and use the proceeds to support breast cancer nonprofit organizations that are in partnership with us. These IRS-approved 501(c)(3) nonprofits provide comprehensive breast health services to all deserving individuals, particularly those who are uninsured and underserved.
You'll also benefit from your charitable contribution since it will entitle you to receive the maximum tax deduction in the next tax season. Moreover, we'll provide you with our free professional pickup and towing service. You can avail yourself of this service anywhere in the United States.
However, the best reward you'll get is not a material thing. It's the joy and satisfaction you'll experience, knowing that your donation will be used to help save lives.
We accept nearly all types of vehicles, including those that are no longer in the best of shape.
For more information about our super easy and convenient donation process, check out our FAQs page. You can also call us at 866-540-5069 or leave us a message here for your concerns or inquiries.
Bring Hope and Relief to Breast Cancer Sufferers Today!

With your unwanted car, you can spark renewed hopes in the hearts of indigent breast cancer patients. Help give them the support they need with your car donation. Call Breast Cancer Car Donations at 866-540-5069 or fill out our secure online donation form now!